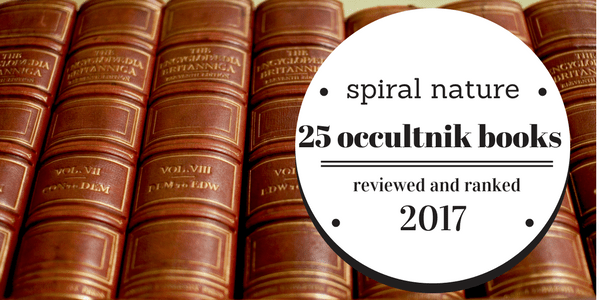 Looking for a new book on magick, spirituality, or occulture either for yourself or a friend?
Spiral Nature published more than 92 reviews of books and tarot decks in 2017, and we thought it might be handy to share some of the most popular reviews.
Each item on this list has a handy Amazon link if you'd like to purchase the book directly. Each direct purchase helps pay our writers and editors, so if you're going to be purchasing from Amazon anyway, maybe click one of these links when you do?
Enjoy! And thanks for your support!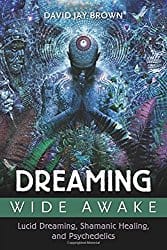 Reviewed by Daleth West
Dreaming Wide Awake
 is a unique book discussing altered states of consciousness, including lucid dreaming and psychedelic use. David Jay Brown achieves a balance in providing credible research and anecdotal evidence, while making room for speculation about the significance of these psychic events.
It's a fairly long read at over 350 pages (with extensive notes following the text), and it's an ambitious one too. Brown really digs into questions surrounding lucid dreaming. Brown does a wonderful job of examining the phenomenon, including in-depth discussion of adjacent psychic phenomena including out-of-body experiences (OBE's), near-death experiences (NDE's), and remote viewing. It's a fascinating exploration of what the human mind is capable of, and it expands a reader's conception of how we can learn to expand our consciousness.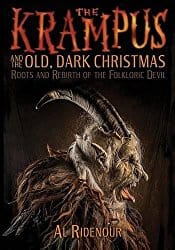 Reviewed by Saros 
From the mountains of Bavaria comes a tall, dark figure. He's covered in fur with an ashen face; a dull persistent clanking of bells echoing his footsteps. Chains wrapped clear around his throat, his hand holds a thick switch meant for children who do not behave and say their prayers. This is the figure of the Krampus. He is the folk figure who accompanies Saint Nicholas on his rounds in the middle of winter to bestow blessings and give warning to ill-mannered and lazy inhabitants. This mysterious creature is brought to life in Al Ridenour's The Krampus and the Old, Dark Christmas: Roots and Rebirth of the Folkloric Devil.
Spanning thousands of miles, this book takes the reader on a journey of discovery not only in distance, but in time. A time when the shade of Christmas held a darker connection to the earth. When creatures of unknown origin walked along saints, ladies of light, and child popes. This book will take you places many have not ventured.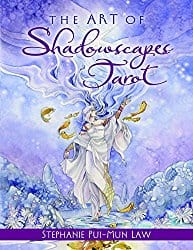 Reviewed by Marjorie Jensen
Stephanie Pui-Mun Law's Shadowscapes art has enchanted tarot readers for over seven years, and the newest expansion of her realm allows readers to see the process behind the art. The Art of Shadowscapes Tarot gives a glimpse into the development of central archetypes as well as many symbols that fill the major arcana.
All of the 22 major arcana cards are reproduced in full colour, covering a full page (about 8 x 11 inches). This larger size allows the reader to see Pui-Mun Law's intricate details. I bought a digital version of the Shadowscapes Tarot years ago so I could zoom in on these details.
On the pages opposite of the finished card images, there are descriptions and meanings of the cards, which are the same as (or similar to) the text that accompanies my digital deck. This "little white book" language is often quite beautiful. For instance, she writes of the Empress, "wandering souls… paint synchronized kaleidoscope choreographies for her pleasure."
22. Herbs versus Plant Magic: A comparative review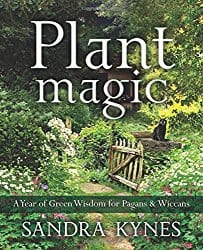 Reviewed by Donyae Coles 
The image of the witch mixing potions and throwing in strange plants to make magicalthings happen is ubiquitous in our culture. There is some truth to it, however.  Some plants are stuffed full of magical and healing properties. I looked at two books, Herbs Plain and Simple by Marlene Houghton and Plant Magic: A Year of Green Wisdom for Pagans & Wiccans by Sandra Kynes, in order to identify what would be best for a witch looking for a bit of green magick.
Plant Magic is much larger than Herbs Plain and Simple. From an aesthetic standpoint, based on the cover, Plant Magic is far more striking with its pleasant cover photo. Herbs is far more utilitarian as it's part of the Plain and Simple series from Hampton Roads.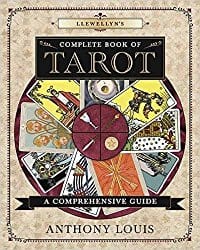 Reviewed by Donyae Coles 
Tarot is an extremely vast subject of study and means of divination. It's one that you can never truly master, as with every deck there are new mysteries to be found. This can make choosing a text to learn tarot from difficult as there is so much out there. Faced with multiple books, how will you make a choice?
This article is a review, but it's not like the other ones you've seen on the site. It can also be read as a primer for choosing between learning materials. I read both Llewellyn's Complete Book of Tarot by Anthony Louis and Tarot Fundamentals, edited by Sasha Graham, together to give aspiring tarot readers some guidance in choosing their learning materials.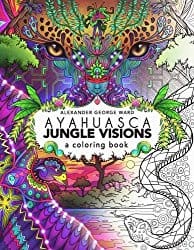 Reviewed by Susan Starr
When I saw a contest post about Ayahuasca Jungle Visions in a mainstream Facebook colouring group I belong to, I did a double take. It seemed such an unlikely place for a reference to an adult colouring book based on traditional Peruvian Amazonian plant medicine. But then, magick has a way of making unlikely connections that turn out to be true and meaningful and needed — and sublimely beautiful.
I followed the link and found an interview with the author,1 Alexander George Ward, and a flip-through of the book2 — and quickly requested a review copy. Ward has included a narrative within the colouring book, and in the introduction he writes, "I hope I managed to capture a small part of the magic I received in the jungle." He did; his colouring book conveys it well, at the same time inviting his readers into it. Ayahuasca is said to induce fantastical visions and profound creativity in those who partake, and it certainly seemed to do so for him.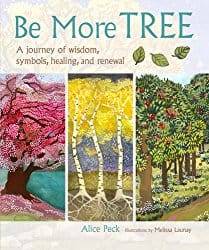 Reviewed by Nimue Brown
Be More Tree: A Journey of Wisdom, Symbols, Healing, and Renewal began its life thanks to the author's love affair with the maple tree growing in her back garden. Her deep love of trees permeates every page, and it's clear illustrator Melissa Launay feels that same deep love, too. The illustrations really capture the essence of the trees, while Alice Peck's writing is friendly and accessible.
The underlying premise is simple: trees have a lot to teach us and that if we paid more attention to how they exist in the world, we'd all do a better, happier job of how we exist in the world. Be More Tree — it's a simple idea that isn't hard to explore, and it has much to offer us.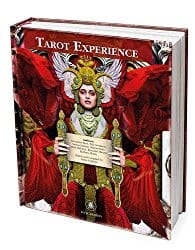 Reviewed by Donyae Coles 
Tarot Experience is the follow up to Tarot Fundamentals and the second book in the Tarot Encyclopedia project from Lo Scarabeo, edited by Sasha Graham. From the first book to the second, the company has managed to build upon the foundations they created for a unique text on the tarot.
I reviewed Tarot Fundamentals as part of my comparative review, published earlier this year.1Tarot Experience is being reviewed alone, in part because there really isn't another current book on tarot like it. It's clear from the very beginning that this is not a book for people who are brand new to tarot. In fact, there is a very limited discussion of individual card meanings as the standard 78 meanings were covered in depth in the first book.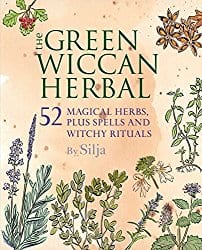 Reviewed by Kait Fowlie 
The Green Wiccan Herbal offers an overview guide for growing and gathering herbs in accordance with the phases of the moon and performing spell-work with them. It focuses on 52 "major magical herbs," and shares their associated planets and deities, reference book style, as well as uncomplicated spells in recipe-card format. Spells come from the author, Silja's, personal book of shadows.
Spells are divided into prosperity, love, home and work, protection, health, and wisdom, inner peace and meditation. They are all beginner-friendly, with few ingredients and only a paragraph for the actual spell instruction. Readers can expect to perform simple rituals like making charm bags, herb bundles, knot-tying, and candle magick. The majority of included herbs, like cardamom, parsley, peppermint, etc. can be easily found in a grocery or bulk food store. For city or rural-dwellers, garden or no garden, this book is user-friendly and practical.
16. Glamour Magic, by Deborah Castellano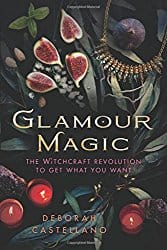 Reviewed by Daleth West 
I enjoyed Glamour Magic
, and I very much agree with Deborah Castellano's ideas about using glamour as a magical tool. However, the title of the book is misleading, as it's not really about glamour magick, but rather about the function of glamour in magick. It's about getting what you want from life. This isn't a criticism, since Castellano does interesting things in this book. She writes well, and uses widely disparate influences to illustrate her ideas, including mythology, fairy tales, and the lives of saints and historical figures.
She defines glamour as "What makes you exciting and interesting to others" early in the book, and takes pains to distinguish this type of personal charisma from the culturally-sanctioned notions of glamour that involve the trappings of consumer femininity– the "lipstick and stilettos" variety of glamour, if you will.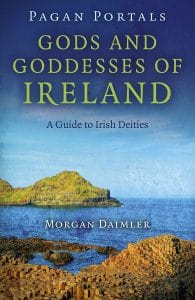 Reviewed by Niki Whiting 
Pagan Portals, an imprint of Moon Books, is putting out some of the best introductory books on various ideas in Paganism. Gods and Goddesses of Ireland by Morgan Daimler is an excellent addition to the series.
It is a slim book, a mere 83 pages, but it does exactly what it is sets out to do: it is a basic introduction to the gods and goddesses of Ireland. There is a two page introduction, which sets out Daimler's simple mission, along with why she chose the sources she did. After the introduction, the book dives right into an alphabetical list of the gods, beginning with Aengus. Each entry lists the main points of lore about the deity, physical sites where they are known to be found, and possibilities for engaging the deity in devotion. Each entry ends with a list of sources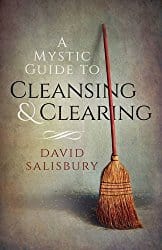 Reviewed by Donyae Coles 
Cleansing your spirit, tools, and space is an important part of many magical practices, but a great deal of people don't go beyond the most basic aspect of this tradition. A Mystic Guide to Cleansing and Clearing by David Salisbury outlines a plethora of ways and reasons to cleanse which can be worked into a variety of practices.
This is a small volume, and the type is on the larger side. Despite this, it does contain a great deal of information on different ways to cleanse magically, using a variety of tactics, elements, and traditions.
13. The Devil's Supper, by Shani Oates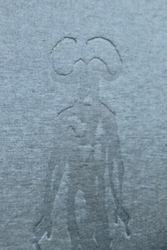 Reviewed by Marie RavenSoul 
The story of the Devil has been told by many over the years — by those who think they know him and by those who wish they did. The Devil's Supper begins by inviting the reader to listen to his tale and drink from his cup.
Shani Oates gives a history of primal deities, how in recent times they have been viewed as evil, but that it was not always the case. As an example, she talks about Set and how his actions against Osiris was out of necessity with no intention of evil. Many gods had both negative and positive forces within them and were not seen as intrinsically evil or good. There was no duality as in Christianity. To create and destroy, all things were deemed necessary.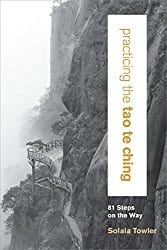 Reviewed by Nimue Brown
The Tao Te Ching is an ancient wisdom text written in 81 verses and attributed to Lao Tzu, although as Solala Towlerpoints out, Lao Tzu is more likely to be a title than a name. There are many, many versions of the Tao Te Ching out there, but this book brings some very interesting additions to existing material.
Practicing the Tao Te Ching contains all 81 verses of the Tao Te Ching — as translations go, I found it less patriarchal and hierarchical than is traditional. Much of it was more familiar than not, though some verses were fairly unfamiliar, but that seems to be the way of it. One of the book's  first gifts that really struck me is that it talks about the translation process. Moving from Chinese pictogram to English is inevitably going to lead to flawed results. By talking about what a character means and implies in Chinese, the whole process of interpretation and multiple readings really opened up for me. This is a text that can never be properly translated. Even in Chinese it's full of ambiguity and possibility. I find that really exciting.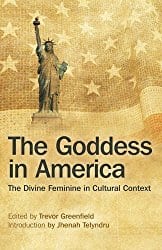 Reviewed by Susan Starr
I sat down to write this review of The Goddess in America: The Divine Feminine in Cultural Context weeks ago yet, courtesy of the serendipitous web of time, I am writing it on the fourth of July, Independence Day in the United States. Many American eyes will be watching televised fireworks over the Statue of Liberty, the great feminine beacon — a representation of the Roman goddess Libertas — that presides over New York Harbor, surrounded on land and sea by the flag.
That is also the cover image on The Goddess in America, a collection of essays which seeks to illumine how goddess-affirming people in this "melting pot of nations" and "cauldron of cultures" have, and are coming into relationship, with Her. Modern American Pagans must navigate a tightrope of sorts in this regard: To honour the ancestors of the land, they must come to grips with a devastating history of colonialism and genocide against First Nations peoples, learning to engage while avoiding cultural appropriation. Or, they must forge entirely new methods of relationship based on ethnic ancestors from lands separated from them by oceans and time, or from images in popular culture that resemble the divine feminine.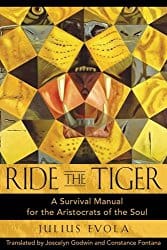 Reviewed by Susan Starr
Every time a reviewer requests a book, she is taking a chance on an unknown quantity. The author or subject may not be a familiar one, the writing style may not be to her liking, or she simply may get lost while reading the majority of the book. All of these things were true for me when I read Ride the Tiger. Yet, as I thought of how to write this review on a book whose entirety I couldn't grasp, I suddenly realized that my process seemed to mirror what I understood Julius Evola to be saying in it about modern life: That in a world that makes no sense, one can still make some inner meaning by adhering to certain specific timeless principles, which he terms "Tradition."
I understand from one of Spiral Nature's editors that Evola is a rather well-known and respected author in Thelema, an area of the occult that I've never studied, let alone heard of before discussing this book with them. So let me say at the outset that I'm approaching this review as simply a discussion of the traditional areas of review: structure, language, level of difficulty for the average reader. If you practice Thelema, know something about it, or know of Evola, you may find merit in Ride the Tiger that I simply can't see. I cannot in all honesty say that it would or would not be worth your time and effort to read it. Please let your interests and instincts be your guides.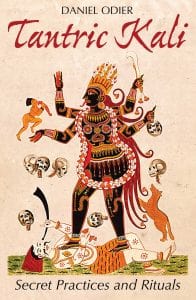 Reviewed by Niki Whiting
Tantric Kali: Secret Practices and Rituals by Daniel Odieris a slim but potent book. It is filled with lore, symbolism, and the bare bones of a powerful practice devoted to Kali. As someone who has been working with Kali for many years, I find the information in this book insightful and valuable, but this is not a beginner's book.
The introduction places Kali in brief context, though with phrases like "she will be our guide to territory of the human psychophysical being," I am left wondering if she is a deity in any kind of metaphysical way, or just an idea. A tantrika might argue that it really doesn't matter! After all, "Kali unifies duality."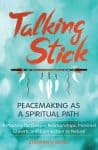 Reviewed by Nimue Brown 
There aren't many books I think everyone should read, but this is one of them. Simply, if we all read Talking Stickand managed to take away something from it, everything would change.
Author Stephan V. Beyer has worked as a peacemaker, and with peacemakers for many years and brings deep knowledge and vast experience to this subject to show us how we can all work to bring peace into the world. Talking Stick outlines a hard path calling for self-discipline, courage and determination. Peace is not made easily, but the tools here will help anyone who wants to be part of peacemaking.
Much of the book is involved with unpacking these preconceptions and demonstrating how to work without hierarchy, how to take the assumptions of commerce out of relationships and how to manifest restorative justice instead of punishment.
7. witchbody, by Sabrina Scott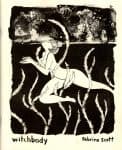 Reviewed by Psyche
A lushly illustrated zine, witchbody doubles as a visceral call to immerse oneself in the world, to embody the magick of the everyday, and to be responsible for the environments in which we live. As a limited edition talismanic object blessed under the August full moon, it is infused with spirit.
In the introduction, Sabrina Scott presents the zine as an object to be experienced bodily. witchbody is meant to be touched, felt, smelled, and tasted — not just seen and read. If you listen closely, you may even hear it.
For Scott, to be a witch is to privilege the body and use it as a site to investigate the self and other beings. She invites the reader to contemplate the magick of pizza, and whatever is immediately present. She writes that magick is about change, and I can't agree more. Scott calls for an internalization of nature, and the recognition that all things are natural. "The beauty of being [is] rooted… in the flux of process, of transformation," she writes.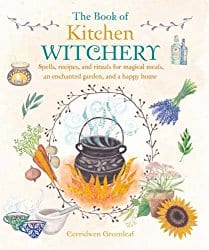 Reviewed by Daleth West 
Spoiler alert: I like this book! It delivers what it promises on the front cover, and does so in a lovely way with wonderful attention to aesthetic and detail that makes it a pleasure to read. It is a paperback, but the quality of the paper is unusually good. It's also full of beautiful illustrations in a hand drawn watercolour style by artist Emma Garner. The Book of Kitchen Witchery is a nice book that will hold up well in the kitchen, and make great gift.
Author Cerridwen Greenleaf is a poet, medieval scholar, practicing witch, and astrologer. She's also an educator who leads workshops and has published numerous other volumes on witch- and spellcraft. I was surprised to learn I have another volume of her work, written under her birth name Brenda Knight, Women of the Beat Generation, which won an American Book Award in 1997.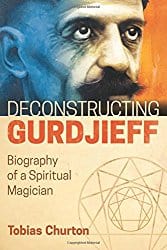 Reviewed by Nimue Brown
Some 15 years ago, I read what was apparently an autobiography by G. I. Gurdjieff – Meetings with Remarkable Men. As I recall, the book promised explanations of philosophy, great spiritual insight and, of course, remarkable men. I didn't feel much wiser at the end of it, which is in no small part why I put up a hand to review Deconstructing Gurdjieff, hoping it would shed some light on that perplexing book.
It turns out that the known history of this self-proclaimed professor and esoteric master is patchy at best. He was born sometime in the 19th century, travelled some places (though maybe not as many as he claimed), and set up a number of teaching facilities for the harmonious development of man. He claimed to have occult powers, but also claimed to have been a sham esotericist to get into occult circles… Was he Greek, or Russian, or Armenian? People at the time seemed unsure, and the story never stayed straight. Was he really meeting people from ancient orders no one knew had really survived, or was he making a great deal up? Did he know amazing secrets that he coded into books and dances, or was he just playing with people's credulity? We may never know.
4. Witch, by Lisa Lister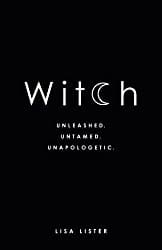 Reviewed by Donyae Coles
In Witch: Unleashed, Untamed, Unapologetic, author Lisa Lister hopes to present a path for women to free themselves from the patriarchy by reclaiming their ancestral power, their magick, their witchcraft. This book has some excellent points about the patriarchy and some great tips for starting a practice, but it also has toxic views of womanhood and the female body.
I was really excited to read this book. If I am being honest, the cover was what grabbed me first. It looks great, stark black with silver writing in a modern font. Very appealing, very modern. I wanted to read about the history or witchcraft and see her take on traditional magical standbys like the Wheel of the Year, or crystals and herbs. Although these things are present to some extent, the book put me off right from the gate.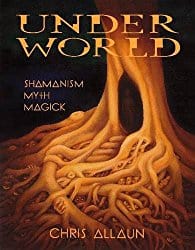 Reviewed by Xenia
I've long been fascinated with underworld mythology, so I was excited for Underworld: Shamanism, Myth, Magic to arrive. It draws on stories and themes from a wide variety of cultures, including Greek, Norse, Celtic, Mayan, Egyptian, Native American, Hindu, Buddhist, Jewish, and Christian mythology. Focusing on both broad themes of what the underworld is and how it functions, as well as practical advice for navigating it, author Chris Allaun writes,
The Underworld is a place of magick and power. Most of us, when we are learning magick and spiritual wisdom seek the four elements, the world around us, and the stars above. All of these things do, indeed, hold power, but what of the world below? There is a vast world beneath us that many fear. Shamans, witches, and magicians know that the Underworld has many secrets. The Underworld, to many, is dark and a place of monsters and the sinful dead. It can certainly be that, but there is much more to be revealed.1
2. The Witch, by Ronald Hutton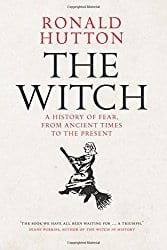 Reviewed by Mark Jones 
For many years now, Ronald Hutton has been one of those genial academics who regularly pop up on British TV documentaries and prime time shows to offer intriguing sound bites on their chosen specialism. As an acknowledged expert in Paganism and British folklore, no seasonal news item on the origins of Hallowe'en or (yet another) program purporting to solve the mystery of Stonehenge is complete without a view from Professor Hutton. But as anyone who is familiar with his literary output will know, he is far more than just a flamboyantly dressed "boffin" with a media savvy screen presence. Over the course of his career, Hutton has been responsible for some notably insightful, accessible and occasionally controversial books covering subjects such as the ritual year, Shamanism and the history of Druidry. His latest work, The Witch, is an impressive addition to that body of work.
1. Pan, by Melusine Draco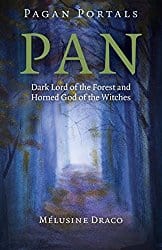 Reviewed by Marie RavenSoul
Over the past few months, I have been very interested in learning more about the history of Pan and his different manifestations. So, when I first saw the cover of Pan: Dark Lord of the Forest and Horned God of the Witches by Melusine Draco, I knew I had to read it.
This book is a journey through time. It begins with a discussion on how the Horned God was portrayed in ancient times and in different belief systems, primarily the ancient Greek religion and mythology. The "Homeric Hymn to Pan XIX" is included, and it tells of Pan's attributes and how he came to be. The text then goes on to explain how Pan has a dark side, and that with the onset of Christianity, Pan became the Devil.
While we've reviewed a ton of books this year, we've by no means reviewed everything that's come out. If we've missed one of your faves, please let us know in the comments, and we'll do our best to get one of our reviewers on it.