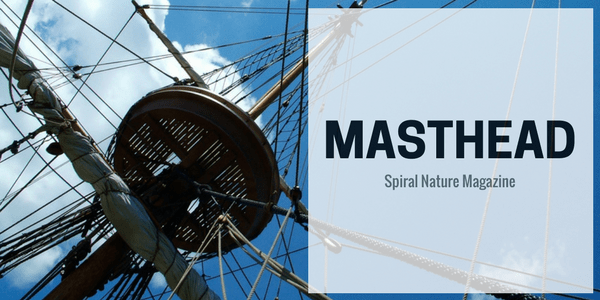 Editorial team
Publisher and editor-in-chief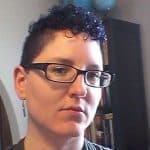 Nico Mara-McKay (Psyche) is the founder and editor-in-chief of Spiral Nature, and has been published in numerous journals, including The Cauldron, PanGaia, and Witches & Pagans. Psyche is on Twitter as @plutopsyche, and on Tumblr as plutopsyche. You can also find them at nicomaramckay.com.
---
Senior editor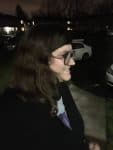 Jack M. Wyckes (Xenia) is an writer, poet, and eclectic witch living in the Pacific Northwest. Their practice mainly revolves around cosmic horror, Astral and Underworld shenanigans, and the filmy line between mythology and pop culture. When they're not indulging their lifelong interest in magick and spirituality, they're crafting, gaming, and reading weird fiction.
Reviews editor
---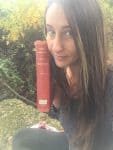 Alanna Wright (Alanna) is an astrologer and psychologist. Her interdisciplinary work includes combining somatic movement, nature based therapy, and creative expression to revision personal and cultural narratives. She has honed her skills as a professional magia femina and applies her social science background to engage with the diversity of the human experience through travel and spiritual exploration.
---
Assistant editor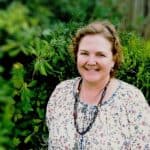 Tammy Hanley (Tammy) is a retired editor and writer, mom, wife, and grandmother from San Antonio, Texas. She has become an avid student of all things forbidden in her former life as a southern conservative Christian, a witch-in-training, and an artist working with a variety of media. She also has a real love — if not a talent — for the tarot, and a passion for drinking margaritas under the full (or quarter, or new) moon. With salt, of course.
---
Staff writers
Senior writers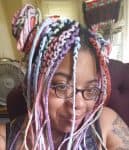 Donyae Coles (DonyaeColes) is a tarot reader but is an equal opportunist when it comes to divination. She's a freelance writer and creates brightly coloured but still dark art. You can follow her adventures on her personal blog, freenightsandweekends.org.
---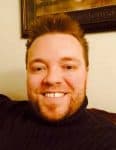 Eric J. Pride (ericpride) is an astrologer, wizard, writer, and the founder of the Central PA Lodge of Wizardry. In his free time, Eric enjoys unraveling the power of incantations through linguistic analysis and experimentation. He currently holds a B.A in Psychology, which has helped him dive deeper into the mysteries of occult sciences. Check out his website at yourpersonalastrologer.com.
---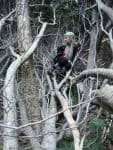 Chrysanthemum White Alder (stichomancer) was born in Orillia, Ontario, Canada. She works predominantly in the medium of dance but her practice is informed by her vocal work, illustration and writing. Alder's work is heavily influenced by occult philosophy as well as her spiritual praxis. She attempts to weave narratives both intensely personal, yet universal and considers art to be a medium of self and societal transformation. Alder completed a BFA at Concordia University in Intermedia & Cyberarts in 2009. She has self published a short graphic novel entitled The Doe and is currently editing a short work on occult philosophy for self-publication. Alder lives and works in Toronto, Canada.
---
Writers
For Abbath's Beard (AbbathsBeard), art, music, magick, and travel are the only things that have ever really made much long-term sense.
Monica Bodirsky (MonicaBodirsky) is a Toronto artist, educator, tarot reader and witch who creates oracle cards. She is the founder of WITCHfest North an annual month-long festival in Toronto celebrating women in the arts, witches and entrepreneurs focussed on inclusivity, diversity and equity. Bodirsky has written for Cartomancer magazine, and has been published in A Romani Women's Anthology by Inanna Press. She also teaches as sessional faculty at OCAD University.
---
Joie Grandbois (JoieGrandbois) is an interdisciplinary performance artist, writer, community organizer, and tarot reader. She has been a practicing Pagan since the mid 1980s. She currently lives with two cats in a small city by the sea.
---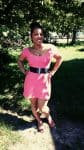 Emma Kathryn (EmmaKathryn) is an eclectic witch. Her practise is a unique blend of Traditional British witchcraft, Obeah and Vodou, a mixture that fully incorporates her heritage. She lives in the middle of England with her partner, two sons and her dogs.
---
Michelle Simkins (MichelleSimkins) has been studying magical herbcraft for 20 years. She runs Hagstone Publishing from her home office in Gresham, Oregon, where she writes obsessively about herbs, trees, and encounters with the numinous, creates knitting patterns, gardens haphazardly, reads voraciously, and clumsily attempts to learn the Irish language.
---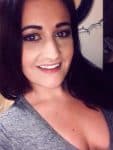 Amanda Wilson (MagicalMusingsWitchyWriter) is a blogger and sole proprietor of Magical Musings Writing Services. She posts blogs about once a week on Magical Musings, and if are in need of a witchy writer, check out her portfolio. She is passionate about all things witchy, and loves to incorporate her Craft with her art. She is always painting, sculpting or creating something! She has an enthusiastic love for life, Paganism, witchcraft, and, most of all for her son Joshua Michael.
---
Past staff
Thanks so much those who have been a part of Spiral Nature's team in the past, including Sarah Bentvelzen (SarahBentvelzen), Jenna Danchuk (Hathormetic), Kait Fowlie (Kait), Seth Harris (Neutralrobot), Sarah Innis (Daleth West), Nikki Moore (nikkigardiner),
Ashley Naftule (AshleyNaftule), Susan Starr (SusanStarr), Sharon Woods (Sharon), and Liz Worth (LizWorth).
Your work on this magazine will always be appreciated. Thank you!