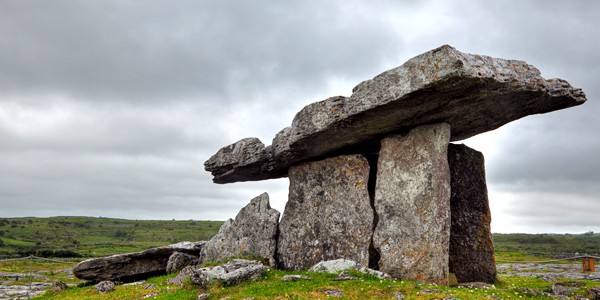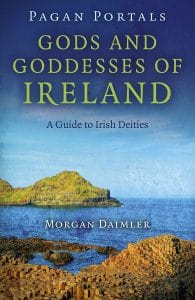 Gods and Goddesses of Ireland: A Guide to Irish Deities, by Morgan Daimler
Moon Books, 9781782793151, pp. 84, 2016
Pagan Portals, an imprint of Moon Books, is putting out some of the best introductory books on various ideas in Paganism. Gods and Goddesses of Ireland by Morgan Daimler is an excellent addition to the series.
It is a slim book, a mere 83 pages, but it does exactly what it is sets out to do: it is a basic introduction to the gods and goddesses of Ireland. There is a two page introduction, which sets out Daimler's simple mission, along with why she chose the sources she did. After the introduction, the book dives right into an alphabetical list of the gods, beginning with Aengus. Each entry lists the main points of lore about the deity, physical sites where they are known to be found, and possibilities for engaging the deity in devotion. Each entry ends with a list of sources
In addition to the gods and goddesses of the Tuatha Dé Danann, the third chapter consists of those gods that do not fit that category, but that are important nonetheless. Chapter four is a short chapter on honouring the gods in our modern context, and usually from a location no where near Ireland. It is a level headed and loving approach to treating these deities as alive and active in our world.
For those who have devotions to the Irish gods, this book will likely be too much of a beginner's text. For the person just starting out and perhaps intimidated by many of the primary sources, this would be a great guide.
Thinking of my own experience of the gods of Ireland, I wish I'd had this book when I had traveled in Ireland 20 years ago. At that time, I didn't know of the gods, but I went to many of the sacred sites listed here — the Boyne Valley, Newgrange, the Paps of Anu — but I knew so little about why they were important. Even for the casual tourist, a book like this might bring greater intimacy to the sacred sites of Ireland.
Gods and Goddesses of Ireland: A Guide to Irish Deities will be well and fondly used by those visiting Ireland, or with an interest in Tuatha Dé Danann and other Irish deities.
Image credit: Nicolas Raymond
Save
Save
Save
Save