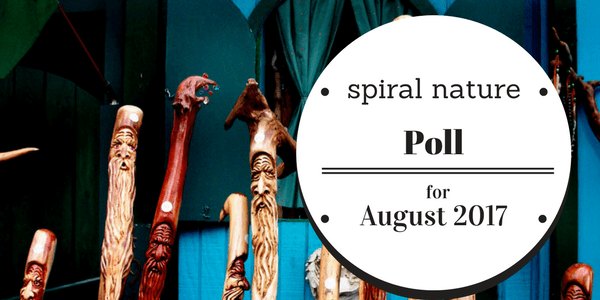 August's poll asks, Have you ever gone on a pilgrimage?
Pilgrimages can take many forms, both spiritual and secular. If you've ever travelled to visit the grave of someone important to you, or sought out a site that was special to you, you've gone on a pilgrimage.
Have you ever gone on a pilgrimage?
No, but I'd like to (52%, 16 Votes)
Yes (32%, 10 Votes)
Not interested (16%, 5 Votes)
Total Voters: 31

Loading ...
It's not only about the destination — pilgrimages can offer fascinating experiences along the way, and your life can be changed in the process of undertaking the journey.
For more information on pilgrimages, see:
If you've been on a pilgrimage, or are planning one, where have you gone? What made you decide to finally make the trek to your important site?
Image credit: Photo by LadyDragonflyCC – >;<, image design by Psyche