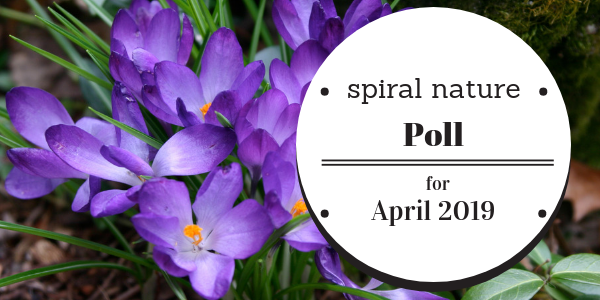 April's poll asks, How is it already April?
How is it already April?
I know, right? (48%, 15 Votes)
Wait, what? (35%, 11 Votes)
No, it's pretty obvious. You're just disorganized. (16%, 5 Votes)
Total Voters: 31

Loading ...
No, seriously.
As some of you may know, I'm a mature student just finishing up my undergrad, and everything is hectic and all over the place, and somehow we forgot to do a poll for March? And now it's halfway through April? What even is happening anymore?
I very much need help with managing the magazine, as I'll be starting grad school in the fall. So, if you're interested, please look for the job postings that will be coming in the next few weeks.
For now, we are still looking for people to fill the following roles:
With all that's going on, it might be a good time to remind people (including myself) that self-care is super important to physical, emotional, and spiritual health.
To that end, see:
Cleansing can also be wonderfully effective:
How do you stay grounded when life feels like it's moving too fast? I could really use some tips on this, as I constantly feel overwhelmed by mounting obligations.
Image credit: Christine Kalina with work from Psyche