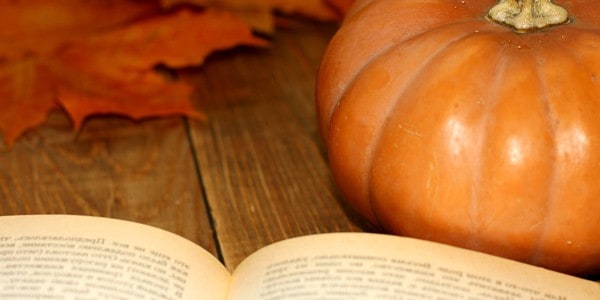 Inspired by the "Essential Halloween Reads" Weiser Books put out earlier this week, I thought we'd offer some of the best books we've covered at Spiral Nature over the past few years that would be great reads for this Hallow'een.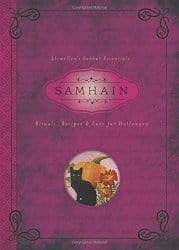 Of course, there's Samhain: Rituals, Recipes & Lore for Halloween, written by Diana Rajchel and recently reviewed by Syndee Barwick, where she calls it a "comprehensive guide" to all things Samhain and Hallowe'en, sacred and secular.
She writes, "As the final spoke in the Wheel of the Year, Samhain is perhaps the most powerful and profound of all sabbats. As such, Samhain teems with sacred and secular origins of the holiday, roots of particular customs, suggestions for celebration that blends serious and silly, spells, divinations, crafts, recipes, and abundant resources."
For spiritual and secular festivities, there's likely no better guide to the holiday. If you want to get a start on next year, Samhain: Rituals, Recipes & Lore for Halloween would be a great book to look into.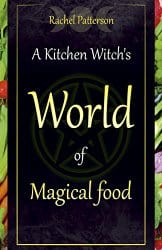 Does food sound good, but not necessarily at Samhain or Hallowe'en? Maybe you're more into planning your meals around the cycles of the moon, or general kitchen witchery?
Check out Susan Starr's recent review of A Kitchen Witch's World of Magical Food, written by Rachel Patterson, which Susan describes as "culinary grimoire, waiting for you to write your own spells in the margins."
If you're a kitchen witch, or might like to be, Susan notes that this book "begins at the beginning, with readying the kitchen before cooking. Cleaning; blessing appliances, pots and pans; and setting up a kitchen altar are all part of the process. She suggests dedicating your kitchen space to a god or goddess, or in some way connecting it to the divine."
A Kitchen Witch's World of Magical Food  covers correspondences, spells, what to nosh at sabbats and esbats, and provides numerous recipes to try out.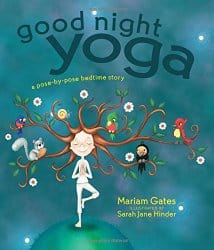 Post-Hallowe'en, if the kids are racing around on an extreme sugar high, Good Night Yoga: A Pose-by-Pose Bedtime Story, written by Mariam Gates and illustrated by Sarah Jane Hinder, might help put the little creatures to sleep.
This book is geared towards children between four and eight years old — perfect trick-or-treating age — but once introduced, can be modified and used at any age.
The illustrations are gorgeous, and as Psyche says in their review, "the colours run from bright and sunshiney at the beginning of the book, and move into twilight and night colours by the end. The young yoginis and yogis that people the book are ethnically diverse, and the animals that accompany them look open and friendly."
Good Night Yoga allows kids to stretch out the last of their energy before being tucked in for the night.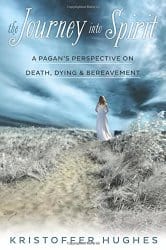 For many, Samhain and Hallowe'en is a time to connect with those we've lost, and work out our feelings about death and dying, and I can think of no other book that addresses this subject as completely as Kristoffer Hughes' The Journey into Spirit: A Pagan's Perspective on Death, Dying and Bereavement.
As Susan Starr writes in her review, "One of the salient points of the book is that it is natural and necessary to grieve, for however long it takes and in whatever form it shows up."
It's rare to see death presented in such a way from a Pagan perspective, as Susan says, "The Journey into Spirit gives the reader a compassionate space to rethink beliefs about death." Sounds perfect for this time of year.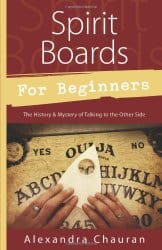 Then again, if you're the type who likes to get more hands on, so to speak, Spirit Boards for Beginners: The History and Mystery of Talking to the Other Side, written by Alexandra Chauran, might be more like what you're looking for.
As Nicole Pippin writes in her review, "The Ouija board is often one's first exposure to the spiritual realm. Aside from connecting with the dearly departed, a talking board has many uses, and the user is only limited by their ability to channel."
And, of course, Hallowe'en is a favourite time of year for bringing out one's Ouija board, dusting it off, and seeing who's out there on this dark and stormy night.
Or, perhaps just used for your own private practice. As Nicole notes, "A talking board can also be used purely as a meditative practice without channelling, which is helpful in gaining knowledge of one's subconscious mind." Whatever feels right.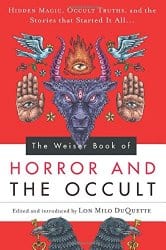 Unless, of course, you don't want to feel right.
Maybe your kind of Hallowe'en is one spent hiding under the sheets while watching a scary movie, or reading a creepy book. If it's the latter, then The Weiser Book of Horror and the Occult, edited and introduced by Lon Milo DuQuette might be just what you're looking for.
The stories collected in The Weiser Book of Horror and the Occult span from 1886 to 1923, and cover a range of authors, such as M. R. James, Sir Arthur Conan Doyle, Bram Stoker, Edgar Allan Poe, H. P. Lovecraft, Arthur Machen, Ambrose Bierce, Aleister Crowley, and Dion Fortune, to those perhaps less well known, such as Lovecraft's contemporary Robert W. Chambers, and lesser-known Victorians like Sir Edward Bulwer-Lytton and Joseph Sheridan Le Fanu.
As reviewer J Simpson writes, "Take this opportunity to get quiet, to slow down the world, and let mysteries unfold. Some will surprise you, and some might shatter your peace of mind, but it is the pathway to wonders, guaranteed."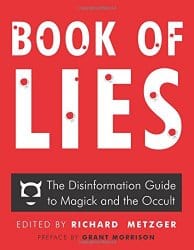 From here, we of course move into practical occultism, and if you're wondering where to get a start, or want a little taste of everything that's out there (or, at least, much of it), then The Book of Lies: The Disinformation Guide to Magick and the Occult, edited by Richard Metzger, is one place to begin.
It contains 40 essays from some of the occult underground's leading lights, including Invisibles' author Grant Morrison; tryptamine consciousness from Terence McKenna; Throbbing Gristle and Psychic TV alien Genesis P-Orridge; to leading chaote Phil Hine; biblical apocrypha from Boyd Rice; and anarchist activist Hakim Bey (Peter Lamborn Wilson).
As J Simpson writes in his review, "The Book of Lies contains everything you need to get caught up on the magical developments of the last 150 years, from drugs and aliens, pop magick and sigilization, the mimetic nature of the digital world, and the remix as subliminal sorcery."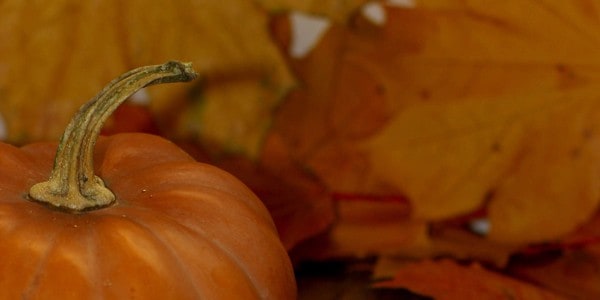 Bonus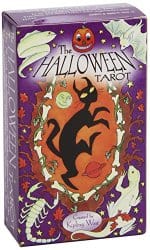 Tabitha Dial mentions The Halloween Tarot in her article "Bust inner ghosts with tarot," and this would be a great tarot deck to check out for the season.
Creating by Kipling West and written by Karin Lee, in The Halloween Tarot, the suits have taken on new forms. Here, the suit cards are Pumpkins, Imps, Ghosts, and Bats, and while the trump cards retain their names, they've been refigured in costumes, and are accompanied by black cats, ghosts, and other creatures.
The artwork is cartoony, colourful, and friendly enough to read at parties without worrying too much about how the cards' messages will be received.
As Tabitha writes, "The ghosts in the imagery of the Halloween Tarot deck inspired me to explore a way to bust my inner ghost. In three cards, I see that my struggle wasn't special or all-encompassing."
What are your plans? Any of these pique your interest? What are you reading? Share your answers in the comments. We'd love to chat with you about what you're into right now.
However you spend it — and whatever you're reading — we at Spiral Nature wish you a safe and happy Hallowe'en!
Image credit: Torange