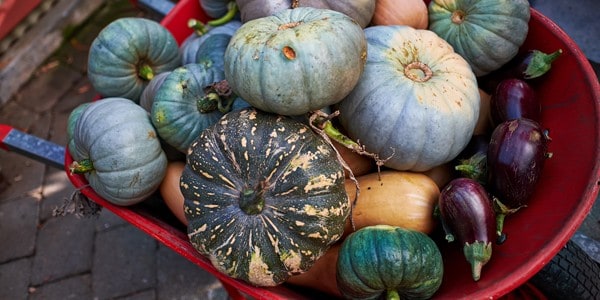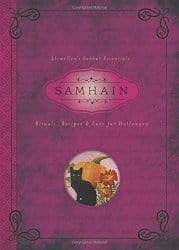 Samhain: Rituals, Recipes & Lore for Halloween, by Diana Rajchel
Llewellyn Worldwide, 978-0-7387-4216-8, 252 pp. (includes correspondences, further reading, bibliography, and index), 2015
What better way to prepare for this most hallowed of holidays than to read, enjoy, and utilize a book specifically celebrating Samhain?
Right now, the veil between our world and the next is its thinnest, as ancestors and spirits whisper greetings, and beings from the other side prepare to visit. The charge is palpable as the natural magick increases with the season's shift from summer's final sigh to autumn's joyous shout.
With the final harvest gathered and the leaves bursting brilliance in shades of vermilion, crimson, orange, and gold before their descent to earth, the crisp of the air holds anticipation and excitement for the most sacred time of year.
In Samhain: Rituals, Recipes & Lore for Halloween, author Diana Rajchel presents a comprehensive guide to the most sacred and festive of days. This is the sixth book in the Llewellyn's Sabbat Essentials series of eight books, highlighting each of the eight sabbats. With a cohesive book design, appropriate book cover colours for each holiday (Samhain sports a rich, amethyst purple), and similar interior sections, the series is a must-have for practitioners at all levels — and with this book, for those curious to know more about Samhain and Hallowe'en.
As the final spoke in the Wheel of the Year, Samhain is perhaps the most powerful and profound of all sabbats. As such, Samhain teems with sacred and secular origins of the holiday, roots of particular customs, suggestions for celebration that blends serious and silly, spells, divinations, crafts, recipes, and abundant resources.
What pulled me in immediately was Rajchel's distinction between Samhain and Hallowe'en.1 So often used interchangeably to describe October 31, the author quickly establishes the dichotomy of this "two-sided celebration," which she carries throughout the book, while preserving the spirit and purpose of each. Rajchel consistently shows serious and sacred (Samhain) with a touch of silly and secular (Hallowe'en), while demonstrating the overlap and blending of the two.2 By presenting the holiday in this way, it provides permission and legitimizes the need for revelry within the reverence of the observance.
Samhain's first section, Old Ways, focuses on the origins of the festival. From the etymology of Samhain and Hallowe'en to the roots and purpose of this fire festival, this section was particularly informative. Although some of the information is widely known and recognized (for example, early Christian attempts at snuffing out the holiday, only to fail and instead co-opt Samhain or Hallowe'en celebrations to coincide with All Saints' Day on November 1 and All Souls' Day on November 2), other tidbits may not so well-known, such as the origin of pranking and trick-or-treating. For example, many of the pranks associated with Samhain were "threshold" pranks,3 such as taking doors off hinges, soaping windows, and deconstructing property borders, such as fences. Rajchel postulates that, because the season around Samhain was a time when the veil (barrier, threshold) thins, the pranks represented the breaking of and through the barrier.
This section's highlight on the ancestor aspect of Samhain and the celebration of and communication with the ancestors and our beloved dead is, for me, half of the heart of the holiday. From lighting the way for our ancestors by placing candles in windows, illuminating the path to our doorways with lights and luminarias, and keeping the flames lit in fireplaces to feeding dead ancestors with dumb suppers, connecting with our ancestors is vital. Knowledge of from whom and where we've come assists us in understanding who we are — and who we are yet to become. Honouring our ancestral dead, while contemplating our own mortality is expected, encouraged, and essential for meaningful celebration of Samhain. Our grief transforms from pain to a deeper respect and joy for our loving dead. Special attention is also paid to the "fearsome things" roaming on Samhain, such as faeries (some good, others not so much), lost souls, beings with malicious intent, and of interest, the Wild Hunt. While the Hunt is known to Pagans, for those new or curious about this path the Wild Hunt (or Furious Host) conjures fascination, and then terror.
Today, the overlapping and blending of lines between Samhain and Hallowe'en is a matter of course within the general population's view. In the section, New Ways, the author covers Samhain celebrations in varying traditions from Druidry through Reclaiming. Further, other holidays and practices at this time of year are touched upon: All Soul's Day, All Saints' Day, Dia de los Muertos, Autumn Dziady, Hop-tu-Naa, and Guy Fawkes Day.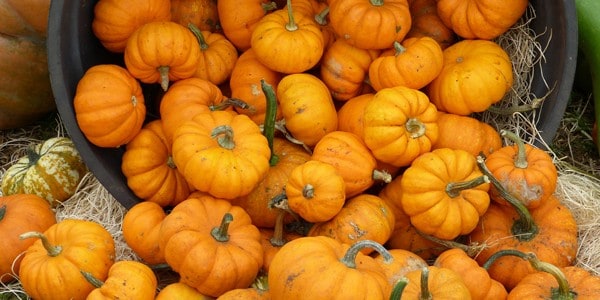 Rajchel also takes a look at more secular ways in which to celebrate Hallowe'en, such as devising a haunted house, hold costume parties, divination parties, and novel treats for trick-or-treating. She also provides an array of activities in which adults and children can participate such as pumpkin carving, apple games (divination, snap apple, and bobbing), and ancestral activities. My favourite presented is called, "The Candle Chain."4 It recreates an old Irish tradition of making candles during this season (you can buy or make them), lighting one (or more) from the flame in your home, giving them to family and friends who, in turn, do the same in their circle. In this way, every household connects to each other in an unbroken chain, illuminating the connection amongst us. This resonates so powerfully with me that I'll be adopting this new practice into my celebration.
The Spells and Divination section separates spells into a variety of sub-headings: Spells of the Living, Spells of the Dead, Protection Spells, Threshold Magick (my favourite), Love Spells, Faery Magick, and Divination spells and practices. It's a wonderful idea-generator from which the reader can create her own spells.
Letting go of the old — whether old grief, ideas which no longer serve us, or physical items that have outlived their purpose — to make way for the expanse and possibilities of the future and creating with intent, is the other half of the heart of Samhain and Hallowe'en. As life and death weave together to create our experience, we're called upon to preserve and remember those people and traditions we hold dear. Ripe with magick, this season holds the opportunity to craft intentions, purpose, and plans for the coming year, utilizing old traditions to design new ones.
Recipes and Crafts is perhaps the most lighthearted and fun section of the book, the author provides recipes utilizing the produce of the season: apples, pumpkins, kales, and nuts, as well as providing recipes for breads, stews, and "lamb's wool," as well as the traditional soul cakes. Crafts, costume and mask making, gravestone rubbing, as well more magical-minded craft activities such as oil and incense making and ancestor preparation (creating a physical illuminated path for the ancestors, ancestor altars, and dumb supper settings) are all covered within this section.
In Prayers and Invocations, Rajchel takes great pains to provide an extensive section of prayers and invocations to the numerous goddesses and gods surrounding the spirit of Samhain. From the Morrigan to Anubis, the author creates beautiful and original prayers to inspire practitioners to weave their own. Also presented are protection prayers, prayers to the ancestors, and divination prayers.
Rituals of Celebration illustrates that there is no set way to celebrate. Old ways morph into the new, and the new continually builds upon the old, gathering new twigs of revelry within ritual. The author delves into detail for ritual preparation and step-by-step guidance for the celebration. By far, the author's step-by-step guide to creating a physical labyrinth for a group trip to the Underworld (Egyptian, Norse, Greek, or any other), is inspired, detailed, and truly mystical. Again, this is a ritual worthy of practice.
Correspondences for Samhain is a useful guide to touchstones for the holiday, and a springboard from which the reader can craft spells, rituals, decorations, prayers, and workings. It's a broad listing of archetypes, gods and goddesses, colours, scents, animals, stones, symbols, foods, names, and activities for Samhain and Hallowe'en. A fantastic idea-generator.
Samhain is a fast-paced, fun, and informative read, as well as a handy reference. Already, the pages on my copy are curled and dog-eared, and the book's spine is creased. For the Samhain and Hallowe'en curious, for new seekers, and for the experienced, there is something for everyone in the pages of Samhain: Rituals, Recipes & Lore for Halloween.
Image credits: Stephen Beaumont and Jim Brnenan