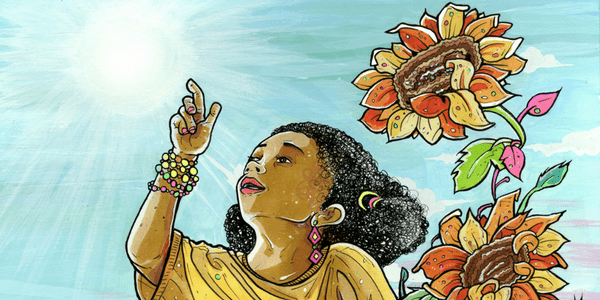 If you read tarot and have children in your life, chances are they are super curious about the cards. Why wouldn't they be? Pretty colours, magical images, and, of course, you're interested in them! You may have thought about getting your kiddo their own deck.
I've broken up this list into age groups. These are, of course, just suggestions. I've divided them by clarity of images and content within them. Although some cards do contain some minor nudity (generally bare breasts found on the Star and World cards), none of the cards in this list contain violence or overtly sexual imagery.
This list also mainly contains mass market decks. This is because these are meant to be for children and children lose things. Things are stolen and destroyed by other children. While these small (and not so small) people are learning to read and care for their cards, we shouldn't add the extra burden of how to replace something expensive.
Note: when I speak of "scary" or "negative" cards in this list, I am referring to those cards that are often seen as negative such as Death, Hanged Man, Tower, Nine and Ten of Swords, and so on.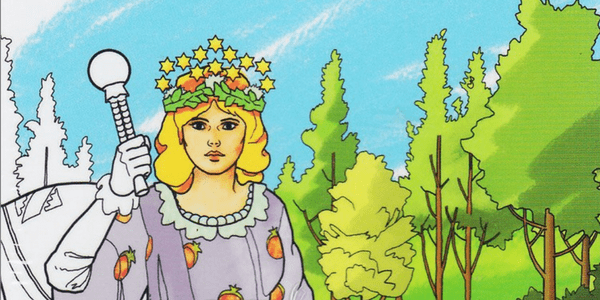 All ages tarot
Color Your Tarot, by Barbara Moore
Llewellyn Worldwide, 9780738749860, 2016
This is a majors-only set where children (and adults!) can colour their own cards, making their own choices. The book may be a bit more advanced than some of the very littlest kids are ready for, but the act of colouring their own deck can make children feel very close to the tarot while they're learning.
Related: Review of Color Your Tarot, by Susan Starr
Color Your Tarot, by Liz Dean
Cico Books, 9781782493150, 2016
Yes, this deck has the same name but a different author and artist. It is the same set up but this version has a full 78 card deck to colour, for those who want to really dive into the experience.
Related: Review of The Ultimate Guide to Tarot, by Kait Fowlie
Rider Tarot, by Pamela Colman Smith, commissioned by Arthur Edward Waite
U.S. Games Systems Inc., 9780913866139, 1971
This is the U.S. Games version of the Rider Tarot, which is generally the version that most people encounter. There are many, many Rider-Waite-Smith (RWS) decks in which the images are livened up, and the colours made a bit more naturalistic. This is probably the most accessible deck in terms of procuring, as they're inexpensive and readily available. This is the system of tarot that most decks are based on today. Learning with this deck will give you a solid foundation for just about any deck you later use.
Related: How well do you know Pamela Colman Smith?, by Psyche
Related: Review of After Tarot Kit, by Psyche
Morgan Greer Tarot, by Bill F. Greer 
U.S. Game Systems Inc., 9780913866917, 1979
This deck is a RWS clone but the images are brighter and bolder than the traditional deck while still keeping to the same meanings. The images on this deck might be a little bit easier to "read" for some children. There is some nudity on the Lovers card. Other than that, it features vaguely medieval figures in bright colors. Very simple deck to work with.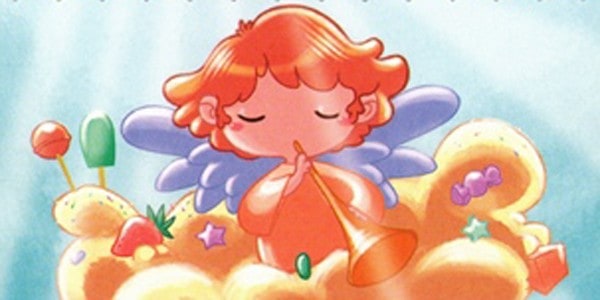 Ages 4-10
Happy Tarot, by Serena Ficca
Lo Scarabeo,  9780738746975, 2015
This is a super cute tarot deck with child-friendly images. Happy Tarot is the first of the RWS clones on the list. This deck keeps the "scary" cards, such as Death and the Tower, but the illustrations have been changes so they look more like a child's playtime. The landscapes are candy covered and colourful, the people are chibi and cute. A very safe deck choice, over all.
Related: Review of Happy Tarot, by Donyae Coles
Spiritsong Tarot, by Paulina Cassidy
U.S. Games Systems Inc., 9781572818231, 2017
This deck and book set is animal-based. Each card features an animal or a group of animals, recreated in soft watercolour and ink. Spiritsong Tarot is a very relaxing and loving deck to work with, and it is produced on good cardstock. Some of the cards have been renamed, so Death becomes Transformation, for instance, but it is not distracting. The suits have also been renamed to shells, acorns, crystals, and feathers to fit the soft nature theme. What's really nice about this deck, especially for brand new readers, is that the keywords are right on the cards, which can help children pick up on that part of tarot more quickly.
The Good Tarot, by Colette Baron-Reid
Lifestyles, 9781401949501, 2017
The collage artwork in this deck gives it a dreamy quality. The Good Tarot features humans and fantasy creatures, such as mermaids and unicorns, in a strange, light-filled world. It is really quite a beautiful deck. The suits have been renamed as the elements. The negative cards have also been renamed on this deck. It lacks the keywords of Spiritsong, but it does come with an easy to follow guidebook. There is also some racial diversity present in this deck.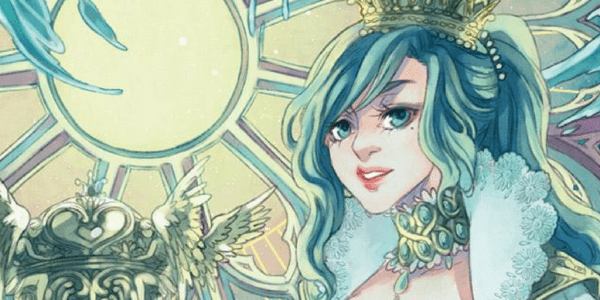 Ages 11-13
Mystical Manga Tarot, by Rann
Llewellyn Worldwide, 9780738753539, 2017
If the child you have in mind can't stay away from Crunchyroll, then the Mystical Manga Tarot is the deck for them. This manga inspired deck is actually a really good deck for learning on your own. The guidebook is written with the beginner in mind, and the images are outstanding. Although there is some nudity on the Devil card, overall this deck is fine for beginners who are ready to branch out on their own.
Related: Review of Mystical Manga Tarot, by Donyae Coles
The Wild Unknown Tarot, by Kim Krans
HarperOne, 9780062466594, 2016
The indie darling deck is actually a great option for new readers. The Wild Unknown Tarot is another animal-based deck, but it's not nearly as soft as Spiritsong. Much of the deck is in stark black and white, with a rainbow colour effect around the outside. It's not as fully illustrated as many of the decks we've seen; the minor suits are little more than pips with very basic illustration. Still, the entire effect works, and it will likely do very well in the hands of someone who is just starting to grapple with the hard truths of life.
Tarot Illuminati, by Erik C. Dunne
Lo Scarabeo, 9780738737904, 2017
If the intended receiver is someone who is interested in the aesthetic of decks, then Tarot Illuminati is the deck for them. The cards are heavily illustrated with hints of light and shadow and golden edges. A really attractive deck and easy to understand as it is derived from the RWS. There is some nudity on the Star, Judgement and World cards. However, there is also some diversity in this deck as well.
Related: Review of Tarot Illuminati Kit, by Donyae Coles
Tarot of the Sweet Twilight, by Lo Scarabeo
Lo Scarabeo, 9780738718545, 2009
The art in Tarot of the Sweet Twilight has been likened to Tim Burton's work. This isn't the best of description, although a few of the cards do look like versions of Johnny Depp as seen in Burton's films. It's dark, but it's also very colourful. The images invoke superheroes and fantasy creatures in equal measure, and really lend themselves to reading intuitively. A very sweet deck to learn on.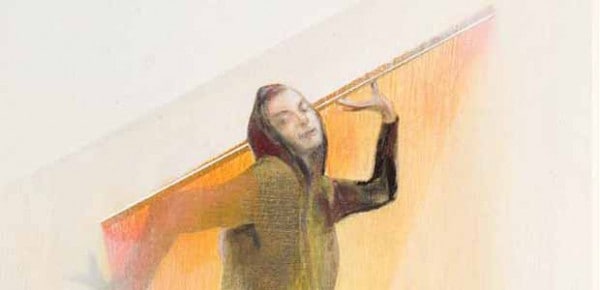 Ages 14 and up
Bonefire Tarot, by Gabi Angus-West
Schiffer Publishing, 9780764351921, 2016
This wasn't my favourite deck, but I think that the Bonefire Tarot has a lot to offer. This is a very rock and roll deck, with a tattoo art aesthetic. There is some nudity on various cards, there are people who are drinking and smoking as well. But there is something enchanting and easy to understand with these cards. A little unconventional, but for an older child, it might be the perfect deck.
Related Review of the Bonefire Tarot, by Donyae Coles
The Fountain Tarot, by Jonathan Saiz
The Fountain Tarot, 9781611805482, 2015
This deck has a very dreamlike quality, much like you see in the Good Tarot, but older with more minimalist art. Much like Good Tarot, the Fountain Tarot features many human figures, but it keeps all of the standard tarot names. This deck is very sof,t and is suited for those that would use tarot to look inward. A very strong deck.
Related: Review of The Fountain Tarot, by Psyche
So Below, by Barbara Moore
Llewellyn Worldwide, 9780738735740, 2013
This is part of the Book of Shadows two-deck kit, but you can get So Below as a stand alone deck. The art is comic, like a graphic novel, and features images from everyday life, with a little help from magical creatures. Some of these images are more adult in nature in the sense that they deal with money worries and physical issues. Still, they are easy to understand, and the clear realism can be very appealing.
Related: Review of Book of Shadows Tarot Complete Kit, by Donyae Coles
Next World Tarot, by Cristy C. Road
Cristy C. Road, 2017
This is an independent deck. The Next World Tarot is difficult to get ahold o,f and I wouldn't recommend giving it to anyone who wasn't very responsible for their things. That being said, this is a deck that speaks to the issues of today's teens. They will likely see themselves in this deck more than any other on this list.
Related: Review of Next World Tarot, by Donyae Coles
Final suggestions
The tarot decks listed here are just suggestions. That's it! There are literally thousands of tarot decks out there, this is just scratching the tip of the iceberg.
Got some suggestions of your own? Leave them in the comments!
Related: How to buy a tarot deck, by Donyae Coles