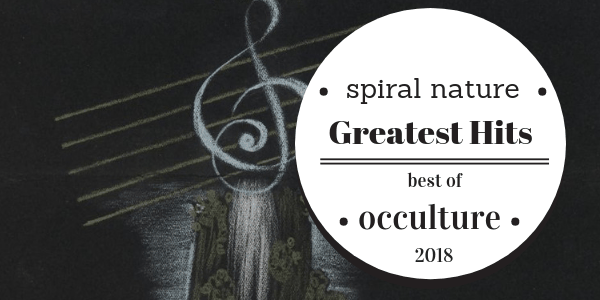 Of the 15 articles on occulture we published in 2018, these are the 8 most popular on Spiral Nature Magazine.
Click on the title link to take you to the full article to revisit articles you've forgotten, meant to read, or maybe haven't seen yet if you're new to the site. (Welcome!)
We've had a fantastic year, and it's all thanks to you — our readers and supporters.
If you want to really help us in the new year, consider becoming a member of the Occultnik Cabal — our premium membership program. Your membership helps pay writer's fees and with it, we can publish even more awesome content. Thank you for your support!
Happy holidays!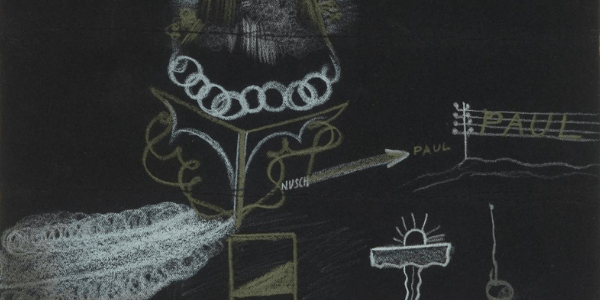 By MagicalMusingsWitchyWriter
Surrealism is a 20th century avant-garde movement in art and literature that sought to release the creative potential of the unconscious mind.
The term "avant-garde" tends to have negative connotations in today's society, but when I hear of something new and unusual, my ears perk up and my curiosity flexes like a cat stretching in sunshine. Maybe it's because I'm an artist, or maybe it's because I'm a witch — could be both — but figuring that out is for another day. Whatever the reason for my affinity for the unusual or even weird, it is exactly this that sent me into a rabbit hole exploring Surrealism.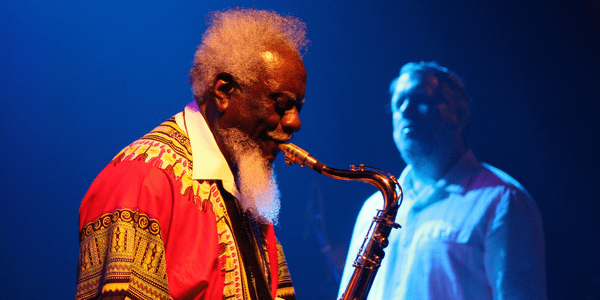 By Ashley Naftule
It's not everyday that you get to see living history fill a room with fire.

About a year ago, Pharoah Sanders (b. 1940) came to Arizona to play a pair of shows at the Musical Instrument Museum (MIM) in Scottsdale. The two shows filled up quickly, as for anyone with even a passing interest in jazz, this was a can't-miss-event.
Sanders is a man with a deep connection to jazz history. He was rescued from homelessness by Sun Ra, and became a member of John Coltrane's final quartet, and made his debut on Ascensions and went toe-to-toe with the big man on their tenor sax duel LP Meditations. He also added his signature sax sound to Alice Coltrane's eastern jazz classic Journey in Satchidananda, and released a string of brilliant records under his own name. Albert Ayler, one of the gods of free jazz, declared that "Trane was the Father, Pharoah was the Son, I am the Holy Ghost."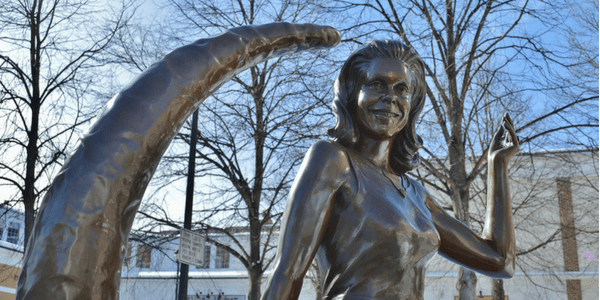 By Monica Bodirsky
The bumper stickers at the Trolly Depot in Salem, Massachusetts sum up one of my first experiences in Salem, in 2009. Examples such as "Witch parking only — all others will be toad," "My other car is a broom," and "Dirt-loving treehugger" were everywhere. Eventually, I selected "Protected by witchcraft" for our bumper. It just seemed right. I am a proud crone, comfortable in my own skin, and have been a practicing witch of more than 40 years.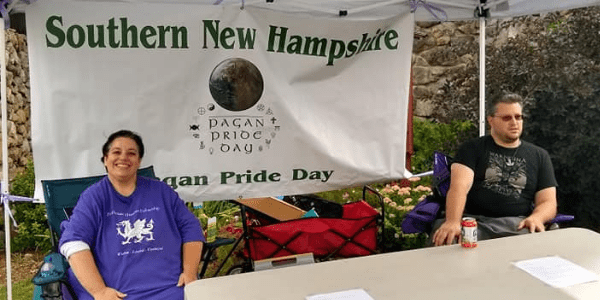 By MagicalMusingsWitchyWriter
Pagan Pride festivals are much more than a fun way so spend the day. They give you a way to connect with a community of your peers while contributing towards the progression of Pagan acceptance.
The Southern New Hampshire Pagan Pride Day festival took place at the Unitarian Universalist Church in Manchester, New Hampshire (USA). It had vendor tents enclosing the side yard and a few in front of the church. The doors of the church were propped open, and the soft sound of drum beats made its way out to the sidewalk. I found the correct tent and paid my entrance fee: one canned good for a local food drive. Every face I passed had a friendly smile, and the energy of the event was that of love, community, and pride.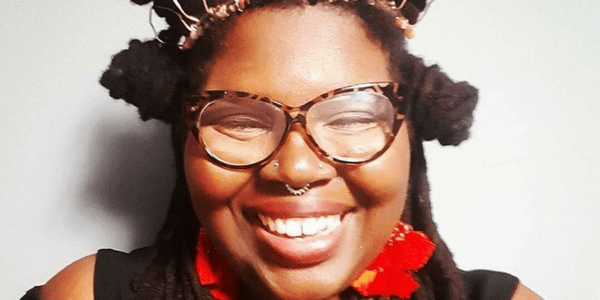 By Donyae Coles
Even though you may not know Courtney Alexander by name, if you're involved in the tarotworld, then you've likely heard about her groundbreaking deck, Dust II Onyx: A Melanated Tarot (DIIO). The artist single-handedly set out to conquer the lack of diversity in the tarot world with a deck that focuses on Black folx, and through crowdfunding, brought it to life, shattering all expectations with a gorgeously crafted and packaged deck.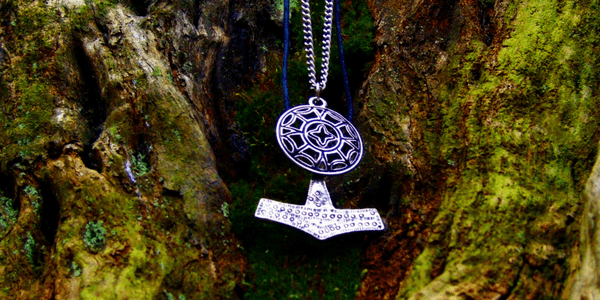 By John Farrell
How tempted I am, dear readers, to start this article with a lie. I could say that I've been a Heathen for 10 or 15 or 20 years, and it is unlikely that anyone would gainsay me. I could establish sadly unearned "Heathen cred" and who would know?
But it would be bad karma to start an article about spiritual renewal with a lie, and so instead I'm going to veer in the other direction, and admit that not only have I followed the Norse traditions for less than three years, but that the History Channel show Vikings played a significant role in my decision. In terms of Heathen cred, that's about up there with admitting you took up a full-on hip-hop lifestyle after listening to a Pit Bull album. Oh, well. The secret's out now.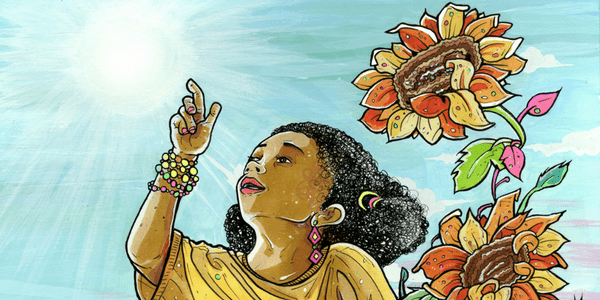 By Donyae Coles
If you read tarot and have children in your life, chances are they are super curious about the cards. Why wouldn't they be? Pretty colours, magical images, and, of course, you're interested in them! You may have thought about getting your kiddo their own deck.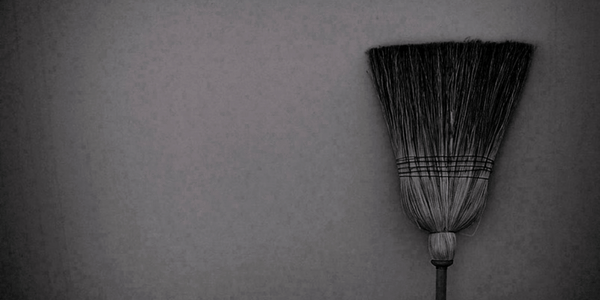 By Donyae Coles
A lot of knowledge has been lost because people who were identified as witches have been murdered or otherwise silenced throughout the ages by people who feared them. Witch hunts and witch trials are a real part of the historical record, but is invoking them in today's, modern magical communities helpful? Or is it just one more subtle divider between white people and people of colour who practice the craft? The idea of using this history to build a pillar of the magical identity should be examined.