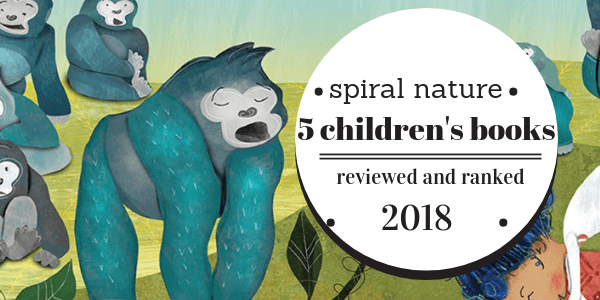 Looking for a new children's book on magick, spirituality, or occulture either for yourself or a loved one?
Spiral Nature Magazine published 109 reviews of books and tarot decks in 2018, and we thought it might be handy to share the 5 most popular children's book reviews.
Each item on this list has a handy Amazon link if you'd like to purchase the book directly. Each direct purchase helps pay our writers and editors, so if you're going to be purchasing from Amazon anyway, maybe click one of these links when you do?
Enjoy! And thanks for your support!
5. Zoo Zen, by Kristen Fischer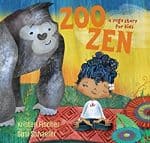 Reviewed by Donyae Coles
Children's literature has been in the news lately due to its lack of diversity. I was so excited to get Zoo Zen: A Yoga Story for Kids written by Kristen Fisher and illustrated by Susi Schaefer because it does add diversity to the world of children's lit, and talks about physical movement in a completely nonjudgmental way.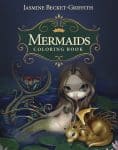 Reviewed by Daleth West
With Mermaids Coloring Book: An Aquatic Art Adventure, Jasmine Becket-Griffith has produced another beautiful colouring book with Blue Angel Publishing! Blue Angel is the publisher behind Becket-Griffith's three previous colouring books. All three are notable for their quality — each has a full-colour textured overleaf that you can remove to keep the book pristine, and heavy, premium-quality art paper. These books are meant to stand up to coloured pencils, markers, or watercolours. They seem to have made the design purpose-driven; each two-page spread has some artist notes on the left leaf, and the image to colour on the right, so you wouldn't have to worry about colour bleeding through the paper or transferring on an image. It's just a pretty book to handle and look through.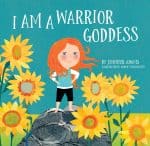 Reviewed by Alanna Wright
Princess stories are passe, and a new role model for young girls in on the rise: the warrior goddess! Jennifer Adams and Carme Lemniscates have collaborated to create a new children's book titled I Am a Warrior Goddess. This is a 32-page easy-to-read book intended for children ages four to eight. Written in the first person, it tells the story of a little girl with bright orange hair who is a warrior goddess. Reading the story aloud makes one feel bold as they vocalize the empowering lines that comprise this heart-warming book.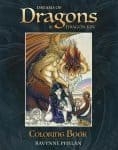 Reviewed by Marie RavenSoul
I have always loved dragons, so when I saw Dreams of Dragons and Dragon Kin Coloring Book I wanted to check it out. I have seen a lot of adult colouring books in stores over the past couple of years since they have become popular, but this one was different. It was about dragons!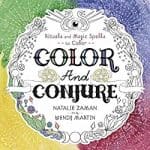 Reviewed by Susan Starr
You can be sure that a romp through Natalie Zaman's literary world will always be delightful. Color and Conjure continues the tradition, with a colouring bookfull of lively writing and useful spell work. Wendy Martin's illustrations carry the mood of Zaman's writing, as intricate or as simple as they need to be, often with a touch of whimsy.

While we've reviewed a ton of books this year, we've by no means reviewed everything that's come out.
If we've missed one of your faves, please let us know in the comments, and we'll do our best to get one of our reviewers on it.