Hidden Insights would like to wish everyone a happy solstice this week! For those in the northern hemisphere, this marks the longest night of the year; and for our readers in the southern hemisphere, the longest day. The magick of this season is illuminated through a series of sextiles and trines. The world is fortunate to avoid being plagued by harder aspects, which makes for a beautifully balanced week.
Sunday and Monday start the week with Venus making a sextile to Saturn, and Mars forming a secondary sextile to Pluto. Together these signal drive towards commitment manifesting. Venus is now moving at normal speed after recovering from her retrograde this past fall. This week will see marriages and engagements take centrestage, as proposals are on the rise. For anyone thinking about popping the question over the next two weeks, this is a great time to make a move.
The second half of the week will be coloured by the Sun, Mercury, and Venus. Flashes of intuition and the revelation of secrets are due on Thursday. In Aries and Sagittarius, legal announcements are likely to make headlines. However, the majority of the world's population will be more likely to see this manifest as being in the right place, at the right time. Over the weekend we can all benefit by following our gut instincts, which will lead to successful opportunities. Emotions are due to rise on Saturday as the Full Moon in Cancer has everyone in touch with their deepest feelings.
Astro Homework
Intuition, emotion, and nurturing vibrations bombard the planet this week. Your homework assignment is to embrace the nurturing side of all the water energy and spend quality time with friends, family, and loved ones.
This week is all about renewal, and the second half of your weekly assignment is to spend time nurturing the self. A great way to harness the very specific Cancer Moon energy would be with an herbal bath.
If possible, use oils and herbs in a bath to rid the body of negativity in order to embrace a fresh start as we draw close to the end of the year.
Aries (21 March — 20 April)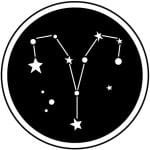 Excitement is buzzing at work, Aries, and you are feeling more motivated than usual to get jobs done. Not only will you be at the top of your game at the office, but you are just as active in your personal life. This week is the perfect time to get last minute projects and agenda items marked complete and off of your to-do list. Do your best to get the bulk of your work done in the first half of the week, though, as the second half promises to be mellow and social. Thursday brings the opportunity to have your voice heard on a global scale. Arieses will want to consider initiating a blog, a commentary radio show, or video channel to share their thoughts with the world. Over the weekend, the Cancer Full Moon draws you close to loved ones, and you are due to spend quality time with family.
Patronus: Falcon
Taurus (21 April — 20 May)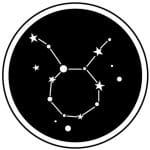 Friends and family come calling this week, Taurus, as your social calendar fills with invitations. A little romance may even come to call as well. Monday brings news from a friend who you have not heard from in a long time. This pleasant surprise is sure to boost your mood, and remind you that how many people care about you. Romance strikes again on Friday, though much more intensely than it did earlier in the week. Don't be surprised if a friend tells you about someone you might really enjoy dating. If you are offered the opportunity to go on a blind date, don't miss it. Over the weekend, talk about bills and debt may feel uncomfortable, though good news about a payoff, loan forgiveness, or discount is sure brighten your day.
Patronus: Walrus
Gemini (21 May — 20 June)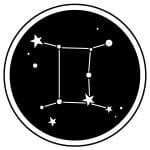 Pleasant surprises and camaraderie greet you at work this week, Gemini. Right now, your coworkers, employees, and customers are in a joyful mood. This allows you to once again take pleasure in your job. A bonus or raise is also on the horizon, so keep your eyes open for a financial boost. Your mind moves from productivity to love on Thursday, as the Sun and Uranus trigger intense flirtation. As the wave of attention washes over your aura, you will meet with someone you can consider your intellectual equal. Intense debates and exciting conversation that goes on for hours are predicted for  this weekend, as Mercury and Jupiter align in your sector of interpersonal relationships. This intellectual exercise is exactly what you have been missing.
Patronus: Nightingale
Cancer (21 June — 20 July)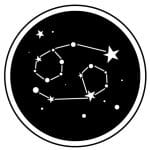 Sexy stars rise for you, Cancer, and romance is not far behind. Early in the week, Venus and Mars conspire to push you towards more physical and intimate relationships. You are feeling more affectionate, tactile, and cuddly. The need to make physical contact will easily manifest. Single Cancers will find it easier to flirt and initiate relationships with those they are interested in. Cancers in committed relationships will have the opportunity to reignite the flames of physical attraction with their partner, particularly on Friday. Over the weekend the Full Moon falls in your sign, which gives you the opportunity to reinvent who you want to be, and have a physical or personality makeover.
Patronus: Orangutan
Leo (21 July — 20 August)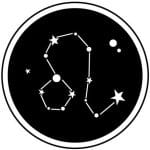 Home and family become particularly important to you this week, Leo, and it seems less important for you to be in the spotlight. A family member needs more of your attention right now, and you will be busy the first few days caring for someone you love. The mellow energy of Monday and Tuesday makes you a nostalgic. A photo, memory, or keepsake hits you right in the heart, and it inspires you to reach out to a friend you haven't heard from in a while; reach out on Thursday for the best possible outcome. Friday brings a sharp change as Mercury and Jupiter align in your sector of pleasure and relaxation. A night out on the town is exactly what you need, and your friends are ready to show you a good time.
Patronus: Polar bear
Virgo (21 August — 20 September)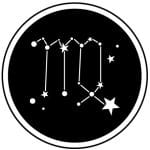 Keep your phone close by this week, Virgo, as it is likely to ring off the hook, as you are bombarded with notifications. Everyone in your life seems to need your attention right now, and your nurturing instincts are kicking in. Specifically, a spouse asks for your physical and emotional assistance. When not fielding phone calls on Wednesday, you will take care of a minor repair in your home. A call to a mechanic or specialist has you spending more money this month than you bargained for. Over the weekend, your home becomes the central hub of excitement, and you will have a number of visitors to attend to. If possible, get someone else to host a gathering or party to avoid having to spend half of your weekend picking up after others.
Patronus: Mouse
Libra (21 September — 20 October)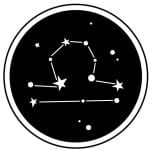 Don't expect a social week with a parade of parties right now, Libra. Your attention is focused on your living situation, and you have a great deal to do. Monday brings an almost obsessive attitude about cleanliness, and you will find yourself deep cleaning, purging closets, and reorganizing drawers. A clean environment is exactly what you need, and you are motivated to put everything in its proper place. On Thursday, a friend reaches out to you for advice and they may even ask you to come along to an important appointment. If time allows, be certain to support your friend. Good news on Friday about your bank account gives you a few extra dollars to play with over the weekend. Unfortunately, Saturday's Full Moon illuminates yoursector of work and responsibility. This will be a day filled with taking care of responsibilities outside the home that you have avoided all week.
Patronus: Stallion
Scorpio (21 October — 20 November)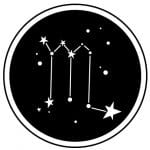 Venus continues to move through your sign this week, Scorpio, and lends her warm energy to several areas of your life. On Monday, a surge of sexual energy puts you on the hunt for a good time. Whether you have a partner or not, the opportunity to get lucky presents itself. With Pluto in your third house right now, you might want to explore your vocal side in bed. Responsibility knocks on your door on Thursday, when a series of minor issues will require your immediate attention. Your sexual side comes back into focus on Friday and flows through the weekend. Be adventurous and explore a fantasy you may have been afraid to admit you have.
Patronus: Dolphin
Sagittarius (21 November — 20 December)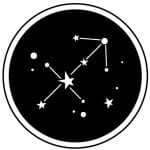 Financial responsibilities cloud your mind this week, Sagittarius, as debt and an unbalanced cheque book have you looking for ways to cut back expenses. This harsh revelation comes on Sunday, 16 December, and it appears as though you are about to hit a money wall. Your saviour this week is Jupiter, which is now travelling through your sign, and it always brings luck when it is needed most. Before the end of the week, money you forgot you had, a return on an investment, or financial gift from a loved one returns a sense of security. On Friday you will have the opportunity to speak up about a personal or social injustice that you witness. It is not always easy to be the one who speaks ups, but you will be ready to make your voice known. This has the potential to produce positive and long-lasting effects. Choose your words wisely.
Patronus: Rooster
Capricorn (21 December —20 January)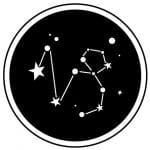 You are called to be team player this week, Capricorn, as those around you need your input and emotional strength. Friends and family are dealing with difficult situations, and it will be your job to put their challenges into perspective. Utilize your stable and rational nature to provide support. This theme continues at work, where coworkers have problems that they think cannot be solved. Fortunately, your mental agility is powerful and you're able to uncover creative solutions with ease. Expect this to intensify on Thursday, when last minute changes throw your office into chaos. Saturday's Cancer Full Moon allows you to spend much needed one-on-one time with someone special. Turn your phone and computer off in order to focus on each other.
Patronus: Elk
Aquarius (21 January — 20 February)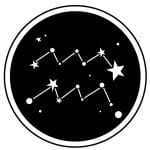 As the rest of the world seems to be moving at high speed this week, you want something more steady, Aquarius. Your thoughts turn inward as you dwell on the changes in your life over the past four months. Others may see this as depression, but you are just taking a break from the chaos. Assure others that you are perfectly fine, and just taking time to rest. An invitation to go out with a friend on Thursday may be difficult to accept. Do yourself a favour, and get out for a bit, and solicit a fresh perspective on your recent thoughts. Over the weekend avoiding social gatherings may be a challenge. Remember that it is ok to say no.
Patronus: Badger
Pisces (21 February —20 March)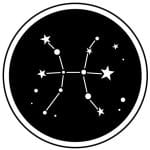 You can achieve anything in the world without the help of others, Pisces, and this week you will embrace a sense of independence. Try going to a restaurant on your own, or make solo travel plans. Right now, the universe is pushing you to understand that you can make your own decisions. On Tuesday you will be faced with a difficult decision about your career. While you may want to reach out to others, exercise restraint and solve the problem yourself. By Thursday you will have the confidence to make a concrete decision independently, which will be both exciting and liberating. On Friday, a supervisor or person in a position of authority will ask for your input. Have faith that your opinion is valued and important. Over the weekend you will celebrate with friends, so enjoy a fun-filled evening out.
Patronus: Koala