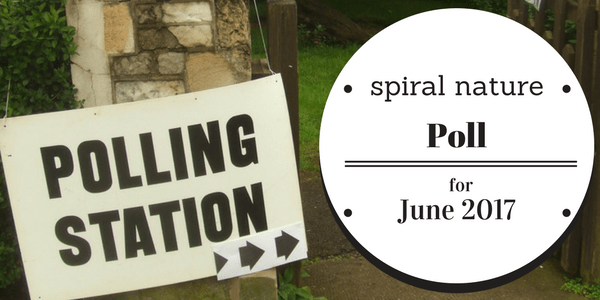 June's poll asks, Do you garden?
Do you garden?
Yes, I grow herbs. (24%, 36 Votes)
Yes, I grow flowers. (23%, 35 Votes)
Yes, I grow fruits and vegetables. (19%, 28 Votes)
Not yet, but I'd like to. (17%, 26 Votes)
Yes, I grow other things. (7%, 11 Votes)
Nope, not interested. (5%, 8 Votes)
Not right now, but I have in the past. (4%, 6 Votes)
Total Voters: 90

Loading ...
If you've been wanting to start a garden, but haven't yet, check out these three books, and our reviews of them for a little inspiration:
Llewellyn's Herbal Almanac Cookbook: A Collection of the Best Culinary Articles and Recipes
Llewellyn Worldwide, 978-0-7387-4563-3, 358 pp., 2015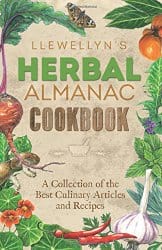 For the first time this spring, I gave into a long-held hankering to plant an herb garden. A gardening newbie, I was assisted by a knowledgeable neighbour who appeared out of nowhere bearing pots of young basil, sage, thyme, tarragon and parsley. They say parsley goes seven times to the devil before it germinates and grows; mine decided to stay with him. Oh, well. The other herbs are doing fabulously, with very little effort on my part.
Read Susan Starr's full review.
Secret Medicines from Your Garden: Plants for Healing, Spirituality, and Magic, by Ellen Evert Hopman
Healing Arts Press, 9781620555576, 384 pp., 2016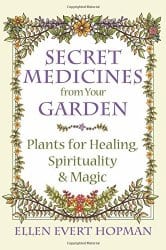 In Secret Medicines from Your Garden, master herbalist, Druid priestess, and lore mistress Ellen Evert Hopman shares some of her herbal healing wisdom with her own distinct stamp of individuality, elevating this book above and beyond a simple reference book. What takes shape in these pages is a holistic resource for herbalists comprising herbal lore, recipes, and personal anecdotes, making this an ideal companion for anyone seeking an herbal mentor.
Read Kait Fowlie's full review.
Sacred Plant Initiations: Communicating with Plants for Healing and Higher Consciousness, by Carole Guyett
Bear & Company, 978-1-59143-213-5, 328 pp., 2015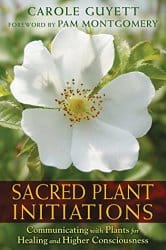 Sometimes a book comes along that is an answer to a personal prayer. Sacred Plant Initiations is such a book. For several years, I've wanted to engage in a sacred plant ceremony with a traditional psychoactive plant, a master plant such as ayahuasca, for insights, connection, spiritual growth. Yet, it is illegal to ingest those substances in the United States and traveling to South America, where it is legal, is not possible.
Read Susan Starr's full review.
Are you planning on planting anything this year? Let us know in the comments!