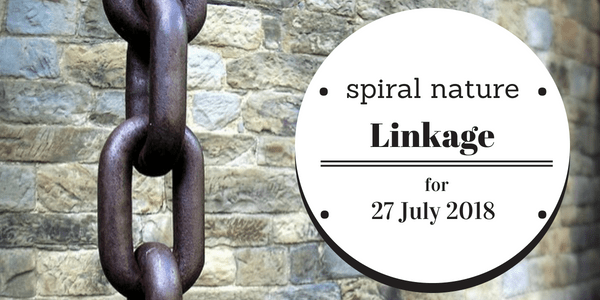 Magick linkage
On divination, with brief notes on various methods. You might also want to check out "Increase your magical intuition: Tips and tricks" by Donyae Coles.
Jason Miller notes that just because something has been around for a long time doesn't necessarily mean that it's correct.
Feeling drained? Maybe it's time to inventory your energetic outputs. See also, "Adding movement and energy to your magical practice" by Chrysanthemum White Alder and "Connected breathwork and subtle energy" by David Lee.
Working with coincidence. For more, see "Writing good luck spells" by Jarred Triskelion as well.
More thoughts on animal sacrifice.
Herbal magick with jezebel root.
A rite to summon personal demons. For another perspective, see "Working with demons" by Marie RavenSoul.
On the importance of keeping silence. Jarred Triskelion also writes about two of the other powers of the sphinx: to know and to will. And while we're at it, Seth's article, "Disentangling will," is also pretty great.
Of course, sometimes it's even more important not to be silent.
On a related note, Brandy Williams on sexual harassment in the Ordo Templi Orientis.
How do you know if you've contacted a spirit, or merely yourself? Then again, maybe that's not your model?
Spirituality linkage
Cultivating self-discipline as a spiritual leader. For more thoughts on this, see "Self-discipline on your own terms: Exploring nontraditional approaches" by Chrysanthemum White Alder and "How do you build self discipline?" by Psyche.
An introduction to Gaulish Polytheism.
It's ok if not everyone is spiritual.
Occulture linkage
Cross Bones is a cemetery for the outcast dead in the Southwark district of London.
An occultist's look at a new film, Hereditary.
Witchcraft is supposed to be subversive. See also "Enchanted resistance: A history of political magick" by Donyae Coles, and "Witch activism: It's happening now" by Daleth West.
An interview with Ian Cumpstey, who recently translated The Saga of Didrik of Bern, with the Dwarf King Laurin from the Swedish.
The Order of Bards, Ovates, and Druids has selected a new chief, Eimear Burke, an Irish Druid.
An interview with Richard Gavin, author of The Moribund Portal: Spectral Resonance and the Numen of the Gallows.
Frequent Spiral Nature contributor Marie RavenSoul was interviewed on the Dark Illumination Report podcast about her new book, At Satan's Altar.
Reviews linkage
In The Light of Meditation reviewed.
A review of Hermes in the Academy.
The Occult Imagination in Britain, 1875-1947 reviewed.
A review of Aleister Crowley in America. (Our review coming soon.)
The Moribund Portal reviewed.
A review of (h)Aurorae.
Reviews of three tarot decks and one oracle deck. See also Donyae Coles' review of Mystical Manga Tarot and Psyche's review of Greek Mythology Reading Cards.
Calls for submission
Spiral Nature Magazine is looking for an art columnist. Payment: $15 per article, plus ad space (a $30 value). Deadline: 31 August 2018.
Bonus linkage
In a parody article, a goth bakery refuses to make a wedding cake for a happy couple.