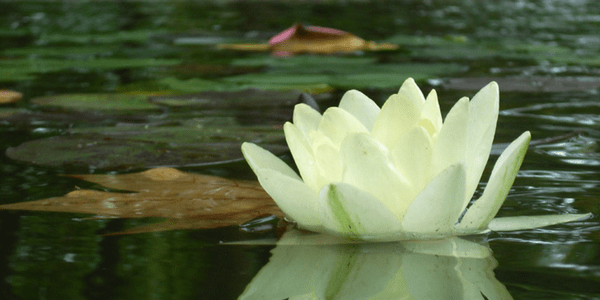 The Intuitive Dance: Building, Protecting, and Clearing Your Energy
, by Atherton Drenth
Llewellyn Publications, 9780738747989, 248 pp., 2016
"Learning how to use your intuition is a whole new way of dancing around your ego and enjoying the sense of peace that comes from being in touch with your own inner calm," states Atherton Drenth in her new book The Intuitive Dance
. It sounds so simple, but could it really be done with such ease and grace? The ego has remained a formidable opponent for my intuition over the years. Did this book have something to offer? I can confidently confirm yes!
The Intuitive Dance by Atherton Drenth is a go-to guide for learning unique energy management techniques that a reader can easily incorporate into their own life to facilitate healing and the development of intuition.
Following up on her previous self-published book Following Body Wisdom
, Atherton provides numerous ways that allow the reader to take control of their own energetic state in order to create not only physical health but mental, spiritual and emotional well-being as well. Through very personalized anecdotes, Atherton offers readers a glimpse into how her featured techniques have helped her navigate the ups and downs of living an intuitive life in a mundane world as she has learned to tune into her inner voice and release herself from the grips of fear to step, stepping into a greater sense of harmony. While it is a few-hundred-page read, the style is light and direct, so the reader can breeze through sections rather quickly.
The Intuitive Dance is divided into four sections. The first section is a starting-off place for those who may be new to the idea of developing their own intuition. While the content is written in a way that allows people of all levels of experience to gain an understanding of her well-researched material, even the most seasoned energy practitioners would have something to gain from the way Drenth expertly frames the material to offers new perspectives around the importance of practicing regular energy management techniques to foster a connection to our natural intuitive abilities. Most helpful in this section is Drenth's advice for how we can learn to trust our intuitive abilities and her descriptions of the various ways we receive guidance through the senses. The book offers a "Discovering Your Dominant Intuitive Skill Quiz" to help the reader understand which way they best receive intuitive information, so they have a better understanding of their unique psychic gift. By teaching us to hone in on what our particular intuitive method is, Drenth assists readers in learning to discern the voice of intuition from the voice of fear, which often comes through in what she considers an ego-based mentality.
In the second section, Drenth discusses ways to build your personal energy. There are very thorough descriptions on different ways you can ground and channel your energy to remain balanced and calm. The step-by- step exercises in the book offer methods you can use immediately with great benefit. I found the exercises to be very beneficial when I put them into practice, and noticed an immediate shift in my own personal energy that allowed me to feel more balanced and in-tune with the world around me.
In the third section, Drenth teaches the practice of creating shields for energy protection. She has very insightful personal anecdotes that explain why she uses the methods she does that had me laughing out loud. These mishaps detail her stumbling blocks along the way, such as what happened when she completely blocked her energy off to the detriment of working with clients, giving the reader confidence to take the risk of using her methods in their own lives. One especially powerful method of energy protection offered in the book focuses on protecting yourself in a toxic workplace and keeping your energy field intact. I recommended this technique to a friend who said it had an immediate and positive effect on her within her workplace, where she felt drained prior to learning how to protect her own space. Drenth also offers ways to manage your energy when you are in a crowded space or stressful situation. A key highlight in this section was Drenth's description of the energetic dimension of emotional blackmail, and how we can learn to keep ourselves safe from this type of energy in our life, particularly if it comes from close relatives.
In the final section, Drenth details methods of clearing space and cleaning up our own personal energy field. The energetic clearings described in the book were very simple to use, but powerful in their effect. The book offers ways to cleanse your own energetic field, your home, and even your property. This step-by- step guide for cord-cutting was a major component of this section, as was the description of how to energetically do-over situations in which we want to bring healing and forgiveness. Using these methods, Drenth explains, allows us to be more conscious of how we use and manage our own energy.
It should be noted that Drenth's energetic practices offered in the book involve using the power of the Archangels. Her language is centred upon working with traditional Christian imagery and beliefs, yet the tone of the book is in no way overly religious. The psychological background of the book, which describes the mechanics of the ego and unconscious, provides a strong foundation for anyone with an interest in exploring their ability to shape the energy of their lives. Drenth has made the material very accessible to all readers who have an interest in developing their own connection to their intuition.
I highly recommend The Intuitive Dance for any reader interested in facilitating a deeper connection between their mind, body, and spirit, with the intention of tapping into your own sense of internal guidance in fun, exploratory ways. Even if the reader has knowledge and experience in the methods of energy management Drenth describes, it is well worth the read. Her style is upbeat and humorous while serving as a reminder of the importance of learning to dance with your intuition.
Image credit: Carlos Alberto Silva