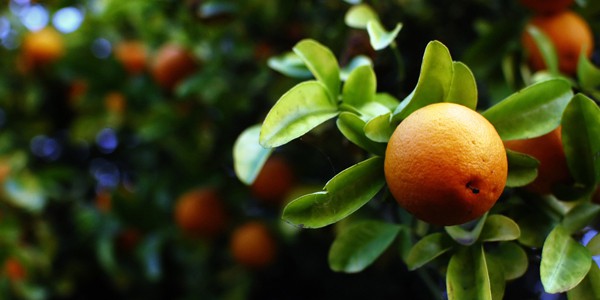 The Wheel of the Year has turned an eighth from Beltane to Litha, celebrated on the summer solstice on June 21 in the northern hemisphere. It is the Pagan Midsummer's Eve, with the longest day and the shortest night, and we celebrate with bonfires and barbeques. Anything grilled, such as vegetables, chicken, or pork, is traditional.
Growing season is in full swing, so fresh fruits and vegetables, especially yellow or orange ones such as lemons, oranges, and summer squash, are also eaten on this sabbat. Ale, mead, and especially herbal teas are the usual drinks.
During this time the faery folk come out to play and witches harvest herbs because it is said that their magical powers are strongest on Litha. It's the best time of the year to infuse magical intent into foods and meals, using herbs and kitchen witchery. A wonderful book I reviewed previously, A Kitchen Witch's World of Magical Food, by Rachel Patterson, is full of kitchen lore and ideas for Litha foods, herbs, and spell work.1
Here's Patterson's recipe for Lemon and Mint Tea, with the magical usage of the ingredients. Enjoy this tea with a vegetarian feast and much merry-making on this sunny holiday.

Lemon and Mint Tea
As adapted from A Kitchen Witch's World of Magical Food, by Rachel Patterson.
handful of lemon balm leaves (washed)
sprig of mint leaves
teaspoon of honey
1/2 pint boiling water
Pour hot water onto the leaves and allow them to steep for five minutes, then strain and add a teaspoon of honey. This can be drunk hot or you can chill it in the fridge and add ice cubes for a refreshing cool drink.
Magick of the ingredients
Lemon balm — Success, love and healing
Peppermint –Love, healing, purification, psychic powers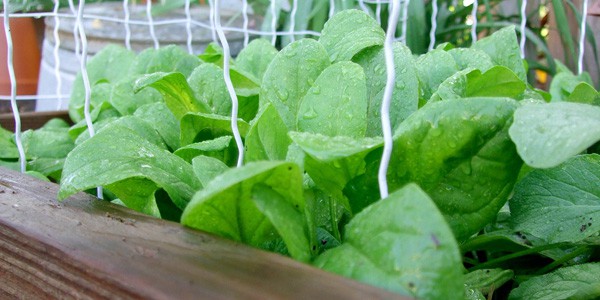 Orange-Spinach Salad
As adapted from Autumn Hearth Song.
1 tbsp. orange marmalade
1 lemon
1/4 cup extra-virgin olive oil
salt and freshly ground black pepper
2 to 3 cups fresh spinach
2 to 3 cups arugula
1 orange, peeled and thinly sliced into discs
1/2 small red onion, very thinly sliced
1/4 cup chopped hazelnuts, toasted
In the bottom of a shallow salad bowl, combine the marmalade with the juice of 1 lemon then whisk in extra-virgin olive oil and season with salt and pepper.
Toss greens with oranges and onions and season with salt and pepper. Top with hazelnuts.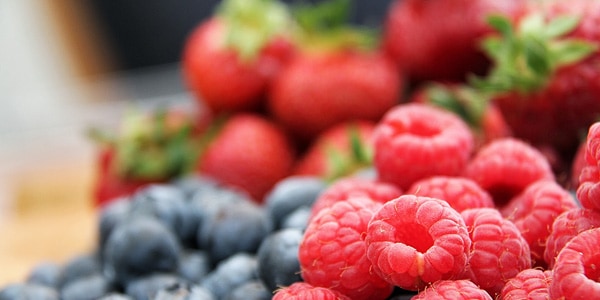 Fresh Fruit Salad with Honey Yogurt Dressing
As adapted from Autumn Hearth Song.
2 cups plain yogurt
2 tbsp. good honey
1/2 tsp. pure vanilla extract
seeds scraped from 1/2 vanilla bean (optional)
1/2 orange, juiced
1 banana, sliced
1/2 pint fresh blueberries
1/2 pint fresh raspberries
1 pint fresh strawberries, hulled and cut in half
1 bunch seedless green grapes, halved
Combine the yogurt, honey, vanilla extract, and vanilla bean seeds in a bowl and set aside.
Combine the orange juice and banana slices in a separate large bowl. Add the berries and grapes and gently mix the fruit mixture together.
Spoon the fruit into serving bowls and top with the yogurt.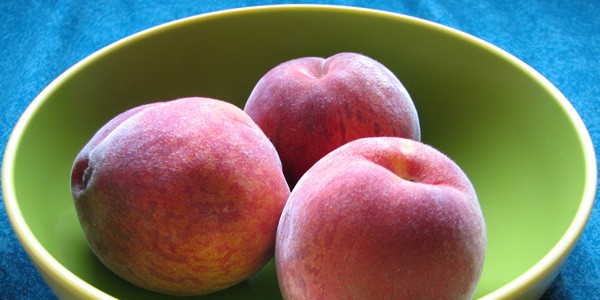 Sunny Solstice Peach Pie
As adapted from Raven and Crone.
1 pie crust (unbaked)
4 cups slice peaches fresh
2 tsp. unbleached flour
1/4 cup peach preserves, with no added sugar
1 tsp. freshly squeezed lemon juice
1/2 tsp. ground cinnamon
freshly grated nutmeg
dash of sea salt
Preheat oven to 400 degrees F. In the unbaked crust arrange the peach slices in overlapping circles. Sprinkle the peaches with the flour.
Combine the peach preserves, lemon juice, cinnamon, nutmeg and dash of sea salt in saucepan and heat until hot while stirring. Pour this glaze over the peaches and bake for 10 minutes, then turn the heat down to 375 degrees F and continue baking for an additional 30-35 minutes. May be served at room temperature or cold.
Image credits: Rafael Castillo, Yoshitomo Oda, Jess, Susanne Nilsson, and Cary Bass-Deschenes
See Susan Starr's review of A Kitchen Witch's World of Magical Food, by Rachel Patterson. [↩]