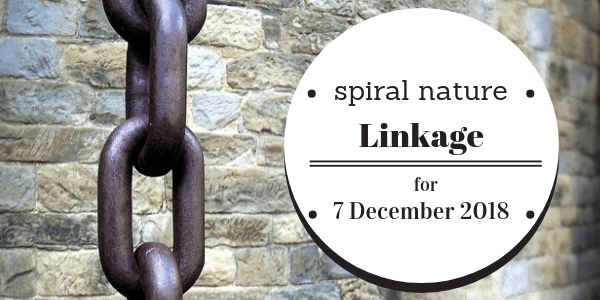 Occulture linkage
Yvonne Aburrow's review of epistemologies of the moon, an exhbition on right now at the Art Gallery of Guelph in Ontario. It runs from 13 September through to 16 December 2018.
Laura Tempest Zakroff writes about The New Aradia: A Witch's Handbook to Magical Resistance, and what it was like to put together this collection.
Canada's anti-witchcraft law should be removed from the books, as the crime it actually targets is fraud, which is already illegal. So, I'm with Scott Stenwick, who calls it "stupid." 
In other Canadian news, a nut from the United States has deemed Celine Dion's new children's clothing line to be "satanic," because its clothes aren't explicitly gendered. Um. No? That's… not how it works. Like, not even a little bit.
A look at three recent depictions of Dionysus in pop culture.
Krampus is a fascinating figure, so here's a brief history of what's the what. For more, also check out Saros' review of The Krampus and the Old, Dark Christmas.
While we're on the subject, here's how one parent explained Krampus to their child. 
And finally, watch A Krampus Carol, by the late Anthony Bourdain, done in the stop motion animation style of those creepy '60s Christmas shows that always pop up at this time of year. Though, uh, it might be best not to watch this while the kids are around.
An interview with Chris Alluan, occasional contributor to Spiral Nature Magazine, and author of Underworld: Shamanism, Myth, Magic and Deeper into the Underworld.
Magick linkage
The Shekhinah sigil was created to protect Jewish folks and sacred spaces. Stay safe, friends.
On the magical sues of mint. See also "Springtime kitchen witchery: 10 herbs for protection, peace, and luck" by Donyae Coles.
A tarot spread for the winter solstice.
What is a spell? How does it work?
Simple candle rituals. See also "Hoodoo candle magick primer" by Donyae Coles, and "Astrological candle magick for the Yuletide season" by Jenna Danchuk.
Black stones you can use to aid your exploration of the underworld.
Spirituality linkage
Can angels be areligious?
A tomte is a spirit that's often out and about at Yule, so what sorts of mischief do they get up to?
Yes, even longtime Pagans can experience doubt. And that's ok.
Thoughts on storytelling at public Pagan rituals.
Do you deserve to be haunted?
Reviews linkage
Greek Sanctuaries and Temple Architecture: An Introduction reviewed.
A review of Luna Sol Tarot.
Fortuna: Deity and Concept in Archaic and Republican Italy reviewed.
A review of the Kabbalistic Tarot.
 The Holy Wild: A Heathen Bible for the Untamed Woman reviewed. See also "Danielle Dulsky: An interview with a wild woman" by Alanna Wright.
A review of Gods and Goddesses: The Rise of Divine Mythologies.
Lunar Nomad Oracle reviewed. Also check Joie Grandbois' review of the same deck.
A review of A Spiritual Look at the 12 Signs.
Liber 420: Cannabis, Magickal Herbs, and the Occult reviewed.
Calls for submission
In the new year we'll be putting out a call for a couple of new columnists, but if you'd like to get a head start and pitch me now, please do so.
Bonus linkage
We have recordings of the first sounds humans have ever heard from Mars. That's, just. It's wonderful.
"Endangered Hawaiian monk seals keep getting eels stuck up their noses and scientists want them to stop." Ok, there's not even a tangential relation to occulture here, it's just an awesome headline, and I had to share it. Read the full article. It gets even better. You're welcome.