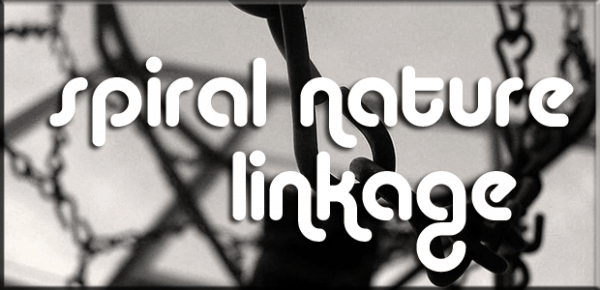 Magick
On translation, transliteration and Greek letter magick.
Tarot and the Death card around Samhain.
What is "dark fluff?"
Shapeshifting, familiars, and animal companions.
On viewing magical asanas and forms as kata.
A defence of the traditional six solar hexagrams.
How to make a really simple scrying mirror.
Are Ouija boards creepy? (See also our review of Spirit Boards for Beginners.)
Spirituality
The importance of Pagans and Heathens ending the silence surrounding discrimination, prejudice, and bigotry.
Check out the Transgender Rite of Ancestor Elevation. More here.
Every year when Hallowe'en rolls around there's always a flurry of articles about witches, Wiccans, and Pagans reeducating the masses about their practices. Here are a few from this year's crop:
Apparently modern Pagans are reclaiming the Hallowe'en witch costume as an act of power. How you ask? "Some say the pointed hat is symbolic of raising the cone of power in a ceremony," says Selena Fox. "And some say the broom was an image of meditative or shamanic traveling." Tellingly, HuffPo uses the a lowercase "p" in Pagan throughout the article. Hrumph.
And then there's Time Magazine's panicky screed, "Why Witches on TV Spell Trouble in Real Life."
Meanwhile, noted Pagan historian Ronald Hutton sheds light on the holiday for The Guardian's readers.
In the BBC the focus is on England's "strange and ancient winter rituals."
Oh gwan then: Pagans finding pleasure and joy in the secular trappings of Hallowe'en.
The commercialism of Christian Day, self proclaimed "world's best known warlock."
Culture
Abraxas 6 is now out, the gorgeous occult journal produced by Fugulr. (Click to read our review of issue one.)
How pop culture promotes an interest in mythology.
Want to create a cult atmosphere?
On the value of those who challenge the status quo in the community.
Wicca and witchcraft get the CSI treatment. Kind of.
Cat Vincent reviews the new Constantine pilot.
On Constantine's history: Constantine's only ever spoken to one writer: the man who created him, Alan Moore. According to Moore, he ran into John years after he'd stopped writing him, and the wisecracking mage whispered 13 words to him: "I'll tell you the ultimate secret of magic. Any cunt could do it."
Thanks to technology, are we all wizards now?
A brief bio of Marjorie Cameron in light of her current MOCA retrospective.
Want to purchase Boleskine, Aleister Crowley's old house on Loch Ness? It's for sale again.
Apotheosis of Marie Laveau, a Hoodoo and Vodou icon.
Reviews
Laura Perry reviews Rooted in the Body, Seeking the Soul: Magic Practitioners Living with Disabilities, Addiction, and Illness.
A review of Aleister Crowley: Magick, Rock and Roll, and the Wickedest Man in the World.
Voices of the Sacred Feminine is reviewed on The Wild Hunt.
The Awen Alone, a new book on Druidry, is reviewed on A Bad Witch's Blog.
Calls for submission
Spiral Nature posted a call for pitches last week, and our latest writers newsletter went out earlier this week. We're a paying market, details here. Deadline: Ongoing.
On a related note, Patrick Dunn has some great advice on how to break into occult writing.
Bonus
We share links, images, updates, and more on Tumblr. Do we follow each other?