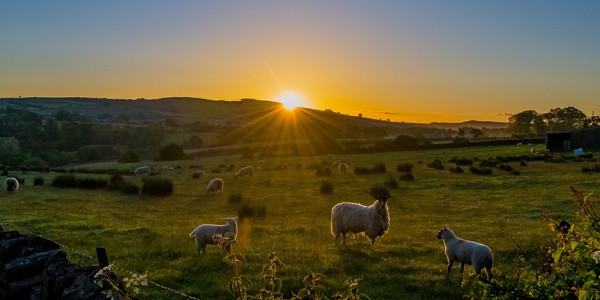 Coming next in the Wheel of the Year after Yule,1 the return of the light, is Imbolc on February 2, the time of renewal and preparation for spring in the northern hemisphere. Seeds are stirring in the still-frozen ground, hibernating animals are awakening from slumber, and sheep are giving birth. The word Imbolc is derived from the Gaelic "oimelc" which means "ewe's milk," so it is celebrated as the festival of the lactating sheep.2 Lamb, milk and dairy dishes are traditional at this sabbat.
Other traditional foods are muffins, scones or cakes made of pumpkin, sunflower and poppy seeds, to symbolize growth; raisins, to symbolize the Sun God; and side dishes made with stored foodstuffs such as peppers, onions, garlic, potatoes, and cabbage.
Imbolc is one of my favourite holidays; its celebration holds something for everyone.  One of the four Celtic Fire Festivals, it is also known as the Feast of Brigid, the day we honour the triple goddess of poetry, healing, smithcraft, and midwifery. On this sabbat we invoke Her with lively bardic rituals filled with theatrical performances, craft-making, and dancing around a lit cauldron.
The day is also known as Candlemas, in honor of the returning light. According to the website the White Goddess,3 "some female Witches follow the old Scandinavian custom of wearing crowns of lit candles, but many more carry tapers during their invocations."
Enjoy the recipes below as you celebrate a feast of returning life and light!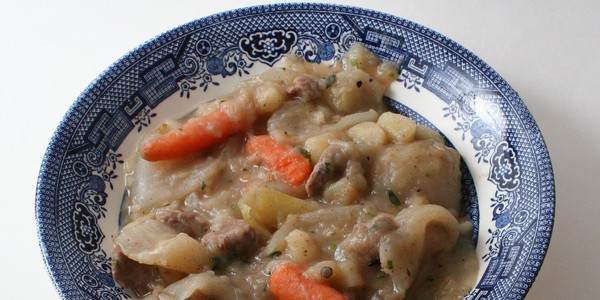 Imbolc Feast Lamb Stew
As adapted from Wicca.com.
Makes 4-6 servings
2 1/2 lb. lamb neck chops
1 tbsp. lamb fat
4 medium onions
1 tbsp. butter
4 medium carrots
2 1/2 cups water
4 medium potatoes
1 tbsp. parsley, chopped
1 tsp. each salt and pepper
1 tbsp. chives, chopped
Don't let the butcher trim the fat off of the lamb chops. Shred some of the excess fat and cook it down in a large pot or Dutch-oven.
Peel the onions, carrots, and potatoes. Cut the onions and carrots into quarters, and put all the vegetables aside.
Cut the meat into eight pieces, and trim away the rest of the excess fat. The bones need not be removed. Place the meat in the hot fat and brown. Repeat with the onions and carrots.
Add water, salt, and pepper carefully. Put whole potatoes on top.
Cover pot and simmer gently until meat is cooked, approximately two hours. Remove from heat.
Pour off the cooking liquid into a separate sauce pan, allow to cool for a few minutes, skim off grease, and reheat.
Add butter, chives, and parsley to the reheated liquid in the sauce pan. Pour heated liquid back over the stew. Serve hot.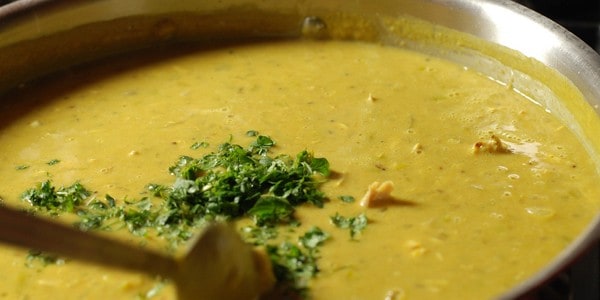 Mulligatawny Soup
As adapted from Imbolc Recipes.
3 tbsp. butter
1 tbsp. vegetable oil
1 large onion, chopped
2 stalks celery, sliced evenly
3 carrots, diced
1 1/2 tbsp. curry powder
2 tbsp. all-purpose flour
5 cups chicken stock
2 tbsp. long grain white rice
2 tomatoes, peeled and chopped
8 oz. chicken, cooked and diced
1 small apple, cooked, peeled, cored and diced
salt to taste
fresh celery leaves
Heat butter and oil in a saucepan. Add onion, celery and carrots; cook gently five minutes.
Stir in curry powder and flour and cook one minute.
Stir in stock and bring to a boil; add rice and stir well.
Cover and simmer 20 minutes, stirring occasionally.
Add tomatoes, chicken, apple and salt.
Cover again and simmer 15 minutes.
Garnish with celery leaves and carrot strip, if desired, and serve hot.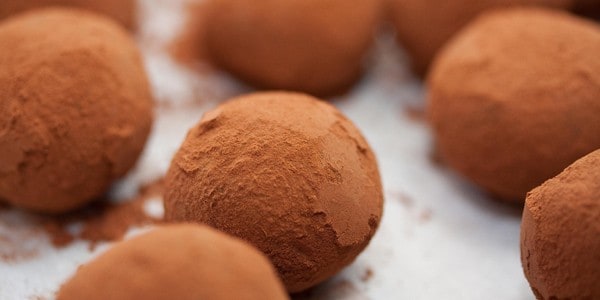 Bailey's Irish Cream Truffles
As adapted from Imbolc Recipes.
1/4 cup Bailey's Irish Cream
1 tbsp. butter
12 oz. semisweet chocolate pieces
2 eggs
1/4 cup heavy cream
powdered cocoa
Melt chocolate pieces, Bailey's and heavy cream together over very low heat.
Whisk in yolks, one at a time, mixture will thicken. Whisk in butter.
Refrigerate several hours, or overnight until firm.
Make small balls with a teaspoon. Roll in powdered cocoa.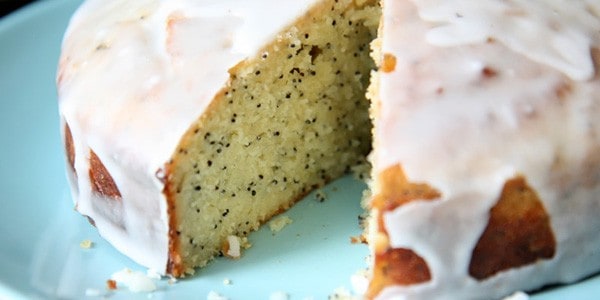 Lemon Poppy Seed Cake with Lemon Glaze
As adapted from Imbolc Recipes.
Makes two 8×4 inch loaf pans
1 (18.25 oz.) package lemon cake mix
4 eggs
1/2 cup vegetable oil
1 (3 ounce) package instant lemon pudding mix
1 cup water
1/4 cup poppy seeds
Preheat oven to 350 degrees F (175 degrees C). Grease and flour 2 – 8×4 inch loaf pans.
In a large bowl, mix together the cake mix, eggs, oil, pudding mix, water, and poppy seeds. Spread batter into two greased 8×4 inch loaf pans.
Bake at 350 degrees F (175 degrees C) for 25 minutes or until a toothpick inserted into the cake comes out clean.
Lemon Glaze
4 tbsp. sugar
4 tsp. lemon juice
Mix sugar and juice well and pour over cake after allowing cake to cool for 10 minutes.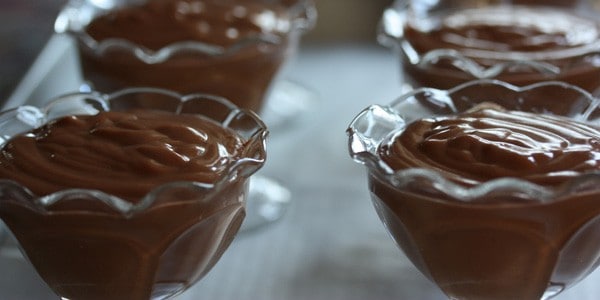 Chocolate Cream Pudding
As adapted from Autumn Earth Song.
1 cup white sugar
2 tbsp. cornstarch
1/4 teaspoon salt
2 cups milk
2 (1 ounce) squares unsweetened chocolate, chopped
2 egg yolks
2 tbsp. butter
2 tsp. vanilla extract
In a medium saucepan over medium heat, combine sugar, cornstarch and salt.
Stir in milk and chocolate. Cook, stirring constantly, until chocolate melts and mixture thickens.
Remove from heat and stir in egg yolks. Return to heat and cook 2 minutes more.
Remove from heat and stir in butter and vanilla. Chill before serving.
Image credits: Andy Rothwell, Sean T Evans,  Anjuli Ayer, poppet with a camera, vynsia, and Meal Makeover Moms
See also, "Yule: Lighting up the Night." [↩]
From Autumn Earth Song [↩]
"Imbolc," The White Goddess. [↩]