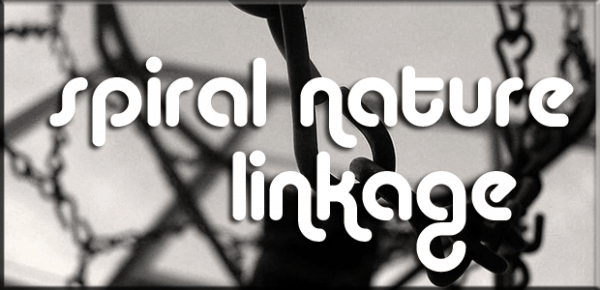 Magick
Magicians have a tendency to filter their experiences through human assumptions, and while it's understandable, there are other factors to consider.
There's more to tuplas thank you think, and they definitely are not whatever it is that 4chan thinks they are. (Though I'm having a lot of fun picturing Blue Flame Magick making that face.)
A workout regimen for your ethereal muscles.
Love or hate the terminating "k," it sure does make searching for magick a hell of a lot easier on Google.
Invocation, evocation…is there a difference? I think so. The distinction between calling something inside and outside the self helps to differentiate the two experiences, no matter how recent the distinction has been made.
Everything you ever wanted to know about using oil lamps.
What's the deal with evil entities in grimoires? And why would anyone want to work with them?
How to be a stone whisperer.
Skeuomorphism and chaos magick.
What if we're making all this shit up?
Spirituality
It's Pagan Pride season. Find your local Pagan Pride Day here.
And yet prehistoric art may not be as sexy as you think.
Want your ashes interred in a long barrow? There's a neo-Neolithic long barrow in Wiltshire now open for business.
Blue Flame Magick offers a basic guide to Buddhist initiations.
The difference between monks and laypeople.
An atheist installs a Buddhist shrine in his neighbourhood and crime declines. Go fig.
Five Pagan pubs in England.
Vodou's image in the public consciousness is changing. And that's a good thing.
Heather O'Brien on honouring your ancestors. (See also Susan Starr's "How to build an ancestor altar.")
While we're at it, here's another one on building an astral shrine.
More thoughts on the differences between appropriation, eclecticism, and snycreticism. (Stay tuned for Cat Vincent's thoughts next week
What's the difference between a big name Pagan and an elder?
Culture
On the influence of Thee Temple of Psychick Youth on occulture.
High fashion in Witch Weekly with Harry Potter fan art covers.
Gorgeous calendar pages from the "rare book Calendrier Magique, which was printed in France in 1895 in a small run of 777 copies. The book blends Art Nouveau imagery with references to occult ceremonies, horoscopes, and tarot."
Photos from Lupa's exhibit at Custom Cranium.
A quick hit of Canadian Pagans in print.
Gods in comics — a favourite topic of mine. It's especially nifty when they're new gods.
Historically there were no witches in Ireland.
Nostalgia for Generation Hex. Aw. (See also "3 great esoteric anthologies.")
On talismanic publishing and binding rituals.
Burning Man remains a place to build, share and experience really cool art.
Reviews
A Bad Witch's Blog reviews Guardian Angel Tarot Cards, marketed as "the world's gentlest and sweetest tarot cards."
Another great book list from Sable Aradia.
Sarah Veale discusses the benefits of Greco-Roman Associations: Texts, Translations and Commentary.
Thad McKraken digs chaote Grant Morrison's The Invisibles, and disses Aleister Crowley and Austin Osman Spare.
The new Hermetic Library anthology album, Magic, Music and Ritual 10, has just been released.