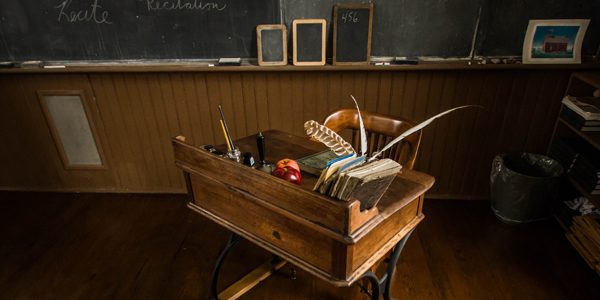 In the past we've answered questions about being ready for spellwork and building self-discipline.
This question came in via our newsletter, where we ask, what's the one thing you're struggling with in your practice?
I have a keen mind for occult studies and my biggest hang up is lack of a teacher. I have read many books in numerology, astrology and yoga, and I very much desire a teacher in these areas.

In ancient times, yoga was disseminated person to person, this was the study of yoga. I have had many wonderful teachers, especially during kundalini teacher training, but I long for the intimate interaction of a teacher.

When it comes to numerology and astrology, I have basic tenets but I long for the next step in learning. I've asked the universe for a teacher and guide both in my writing and my meditations.
Finding a teacher can be tough, especially finding the right teacher. You've taken the first step and put your intention out there, and now it's time to take action.
You can always Google for books, blogs, and people, but personal recommendations tried and tested from people who have already walked the path are always strongest.
If you have friends who are interested in numerology and astrology, you could ask them for recommendations, or write to your favourite authors and see if they know anyone who lives in your area — you may be surprised who they know. The authors themselves may even offer distance courses online.
It can be really helpful to speak in person with people who've had experience with what you're seeking. Most cities and larger towns host Pagan moots or meet ups; try looking for one in your area — even if you aren't Pagan. Connecting with your local Pagan community will put you in touch with a network of people who share similar interests, and they may be able to point you in the direction of a reputable teacher — you may even find a solid teacher at the meet up itself!
Local occult shops often have bulletin boards listing local events and lessons, or the shop itself may offer classes. That can be another good entryway to finding like-minded folk.
It can be more challenging to find people interested in the same things you are if you're in a small town, but fortunately, we have the Internet. Try Yahoo! Groups, and look for mailing lists on occult subjects that focus on your particular area or region. Likewise, see if there's a Meetup offered in your area.
Failing that, The Witches' Voice has an extensive list of Pagans who offer their skills and services, and some of them list classes. You can try contacting the people listed to get a better sense of what they offer, and whether or not it's in line with what you want to learn. Also check for testimonials, and Google for references to see what others have though about their services.
What has your experience been?

Send in your questions
We'd love to hear from you!
Spiral Nature has been around for just more than 14 years, so chances are we might have something buried in our archives that might answer your questions, and if not, you've helped us identify a gap we'd be happy to fill.
Image credit: Todd Petrie