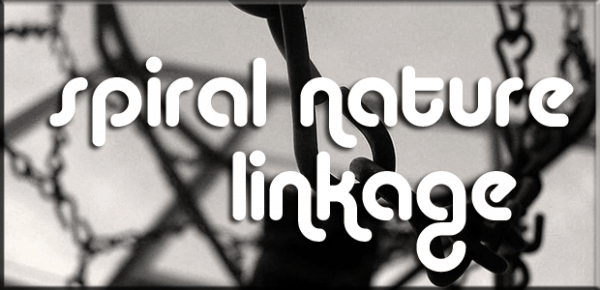 Magick
It's not necessarily the tradition that makes the magician.
Feel like your magick runs in cycles? Here are some suggestions for how best manage your time.
Do you have to make your own ritual tools? (Bonus: Read our review of Aaron Leitch's latest book, The Essential Enochian Grimoire.)
The ins and outs of word magick.
Spirituality
On community and mentoring Pagan youth.
Intro to Russian shamanism.
Meanwhile, a Pastafarian fights for his right to wear a colander on his head for his BC driver's license photo.
Satan bugging you? There's an app for that.
Culture
Is there a difference between magick and religion? Not to children.
An exhibition on the portrayal of witches and witchcraft titledWitches and wicked bodies will run at the British Museum in London from 25 September 2014 to 11 January 2015, though there is some concern about the language used to describe the exhibit, for instance: "Witchcraft concerns the practice of evil." Or you know, not.
Lupa of The Green Wolf has a new solo art show titled marrow, moss on Saturday, September 6, 2014 in Eugene, OR.
Cameron: Songs for the Witch Woman will run from 11 October 2014 to 11 January, 2015 at MOCA Pacific Design Center in Los Angeles.
Marjorie Cameron gets some love from HuffPo, and the Daily Mail freaks out about the Ordo Templi Orientis.
Flavorwire has put together a great list of women occultists.
Rune Soup's Gordon White participated in an occult ReddIt AMA.
Ivo Dominguez Jr. was interviewed about the New Alexandrian Library Project.
Ouija gets a new movie treatment just in time for Hallowe'en.
A while ago I made Riz Aleister Crowley for a Feast I was hosting, and recently the recipe was picked up by Dangerous Minds, so I thought I'd share it again. Enjoy.
Reviews
Aleister Crowley and the Temptation of Politics is reviewed by T Polyphilus.
Phil Hine reviews Making Sense of Tantric Buddhism.
When a Pagan Prays reviewed on A Bad Witch's Blog.
Calls for submission
Christine Hoff Kraemer and Yvonne Aburrow are putting together Pagan Consent Culture. They are looking for contributions that will define Pagan consent culture; examine theological resources in various Pagan traditions; consider the role of unequal power dynamics in relationships in Pagan communities; and examine the ethics of sexual initiation, erotic healing, and more. Deadline for first full draft: 1 February 2015.
Bibliotheca Alexandra has a new anthology call out for Columbia: A Devotional for the Spirits of America. They're  looking for scholarly articles, poetry, short fiction, retellings or original translations of stories and texts, artwork, and rituals related to the goddess Columbia and her aspects, as well the many American spirits of place. Deadline: 1 February 2015.
TDM Publishing is looking for contributions to an anthology titled Call of the God: An Exploration of the Divine Masculine within Modern Paganism. It will be compiled and edited by Frances Billinghurst. Deadline: 1 November 2014.
It's been more 20 years since David Lynch's Twin Peaks first aired, and fans are still reeling. Contribute your thoughts in The Owls Are Not What They Seem: Essays on the Mysterious World of Twin Peaks. Proposal deadline: 31 October 2014.
Bonus
Have you joined our newsletter yet?