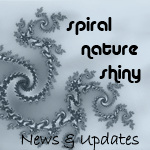 Our Submission Guidelines and Review Submission Guidelines have been revised and updated, and are now give a more straightforward idea of what we're looking for.
As SN's focus is to serve as an occult resource dedicated to occult philosophy and metaphysics, alternative spiritualities, and practical magick, we publish essays, articles, book excerpts and reviews.  This can include innovative explorations of personal philosophy, religious territory and magickal practice, as well as essays focusing on more traditional routes.
While we love original content, we're not opposed to reprinting material.  If the piece has appeared elsewhere either online or in print, please indicate so in your submission.
Additionally, our Review staff has increased (we have staff now!), so you can expect more reviews written in a broader range of voices coming from a variety of spiritual and occult backgrounds. (Though fear not, we are still accepting freelance reviews!)
Our submissions address remains the same: submissions [at] spiralnature [dot] com.
Questions?  Contact us.