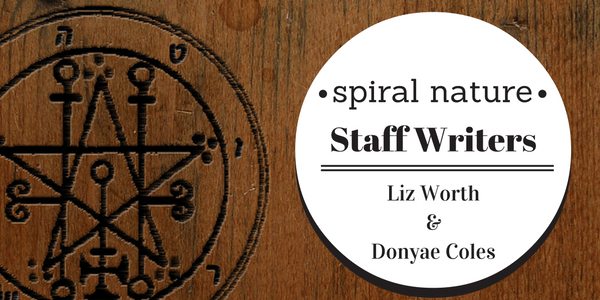 Last week we introduced our new advertising coordinator, Susan Starr, and this week we're introducing two new staff writers, Liz Worth and Donyae Coles.
Liz Worth
Liz is our new astrology columnist, and will be writing Hidden Insights, a weekly guide to astrology, with horoscopes for each sign, and a little something to keep it grounded too.
Liz Worth (LizWorth) is an astrologer, tarot reader, and author. She once thought her one and only career would be as a writer, but ever since she bought her first tarot deck in 2008, her life has never been the same. Today she uses astrology and tarot to help others gain clarity and control, uncover their power and potential, and overcome obstacles and setbacks. Liz can be reached at lizworth.com.
The first Hidden Insights column was published this week, and will appear each Sunday, so you can keep up with what's happening in the stars and with your sign.
Check out her first horoscope for us, "Hidden Insights: Astrology for the week of 2 October 2016," and the rest of Liz's work. (Psyche particularly loves Treat Me Like Dirt: An Oral History of Punk in Toronto and Beyond 1977-1981.)

Donyae Coles
You know Donyae as a long time writer and reviewer for Spiral Nature. She's contributed many insightful articles tackling cultural appropriation to the site, including pieces on tattoos, whitewashing in worship, and reclaiming appropriated symbols.
Donyae Coles (DonyaeColes) is a tarot reader but is an equal opportunist when it comes to divination. She's a freelance writer and creates brightly coloured but still dark art. You can follow her adventures on her personal blog, freenightsandweekends.org.
Donyae will be contributing weekly on a range of topics, and her articles will be published on Mondays. She's also a talented artist, and I highly recommend you check out her art.
Her first article as a staff writer for Spiral Nature tackles one of the most fundamental questions that plagues tarot newbies: "How to buy a tarot deck."
We are super excited to have these two super talented and most excellent writers taking on a more permanent role with Spiral Nature, and we consider ourselves extremely fortunate to be able to share their work with you.
We hope you enjoy!