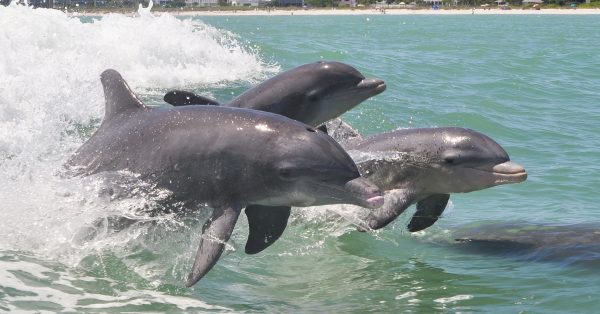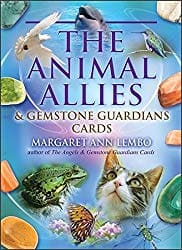 The Animal Allies and Gemstone Guardians Cards, by Margaret Ann Limbo, illustrated by Richard Crookes
Findhorn Press, 44 cards, 2018
Neither a tarot or an oracle deck, The Animal Allies and Gemstone Guardians Cards by Margaret Ann Lembo and Richard Crookes are designed to connect you to your guardian animal and link you to your resonating gemstone. They have a number of uses and can be used alone or in conjunction with a tarot or oracle deck.
This is a very simple deck. The cards measure 11 x 7.5 centimetres, so they are easy to shuffle. The cards come in a small box and are printed on quality stock with a glossy sheen. These are double-sided cards with the interpretation on each side. There is no guidebook, though the cards are authored by Margaret Ann Lembo, who is a speaker and author of several gemstone oracle decks and books on crystals.
The deck is comprised of 44 cards. All the cards have the same design. Each card has a photograph of an animal on one side. This photograph is accompanied by an explanation of the way in which the animal is your ally or guide. For example, the owl card explains "Hidden intentions, masks illusions are revealed to me. Knowledge and wisdom regarding secrets are revealed to me when needed. It's easy for me to see the unseen and hear the unsaid. I acknowledge my intuition and trust it. It is my intention to improve my spiritual sight and clairvoyant capabilities."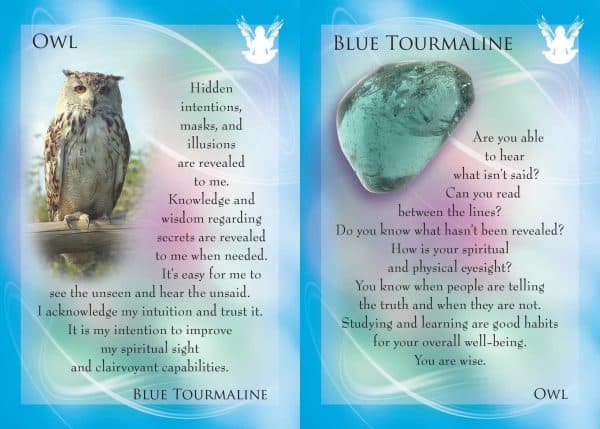 On the other side of each card there is a photograph of a gem tone which is associated with the animal totem and a written explanation. For example, the blue tourmaline card (the reverse of the owl) explains "Are you able to hear what isn't said? Can you read between the lines? Do you know what hasn't been revealed? How is your spiritual and physical eyesight? You know when people are telling the truth and when they are not. Studying and learning are good habits for your overall well-being. You are wise."
There is not much flexibility for this deck. You can use the cards to find your animal totem or guide or to find a gemstone which resonates with you. You cannot use them to make a spread or for any other kind of reading. I was a little disappointed, mainly because I find the explanations of the animals and their matching gemstone rather repetitive. Additionally, I don't feel that the animal message always resonate with the animal depicted.
However, I have used the Animal Allies and Gemstone Guardians Cards deck alongside my regular tarot to add an animal guardian message for several readings. You may also find this deck useful if you are having dreams about a particular animal or you see a particular animal often, and you would like to know what the message is behind this.
Image Credit: Dmangus