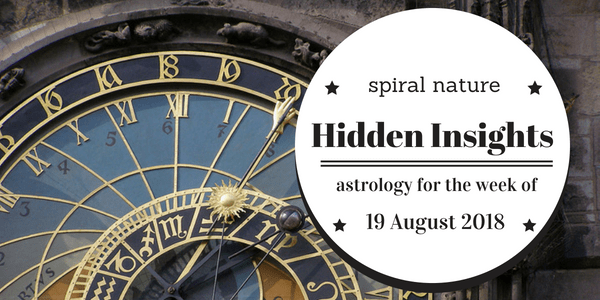 Things have been rather dark and foreboding lately at Hidden Insights with such challenging transits. Fortunately, this week the winds of change sweep across the globe. Mercury is officially direct on the 19th, and it leaves its post-retrograde shadow on the 24th.
A series of harmonious trines also lend luck and opportunity to forecast. Hidden Insights feels like Bob Ross from the Joy of Painting, with happy little trines spattering the sky, much like Ross' happy little trees. Those of you who are familiar with his work will remember the calm that came from watching him paint. This is what most of the week will feel like: a wave of calm.
We also observe the Sun changing signs as it moves into earthy Virgo on the 23rd. This brings with it a chance to feel more grounded after spending a month with the intensity of Leo.
Jupiter and Neptune kick the week off with their harmonious trine on the 19th. This will bring the opportunity to once again dig deep to address issues that have been buried. They are both in watery planets, and that brings a great potential for healing, particularly the healing of emotional wounds. Now is the time to address what you have been itching to discuss over the last few weeks, as it is a productive time to confront tough issues. Doing this will allow you to fully enjoy the grand earth trine on Saturday.
The big event this week will be the grand earth trine on Saturday. As the week progresses, we will start to feel the stability of the alignment. This trine includes the Sun, Saturn, and Uranus. Chaos has reigned for most of the year, and these planets are coming together to bring order. We can expect our lives to start to mellow, as well as global drama to begin to settle down tough questions are finally answered. Taurus, Virgo and Capricorn will feel this with the greatest intensity, so if you have any planets in your chart in these signs, this event will be of particular importance to you.
Astro Homework
As the Sun moves into Virgo, we must start to look at our health, and this time of year is always well suited to dealing with medical or health-related issues that we have put on hold.
With Mars retrograde, it's been easy to become lazy with our routines, and the energy to be more productive is now at our fingertips. Use the energy this week to take concrete action regarding exercise or taking eating right seriously. You'll find it's much easier now than it has been all year.
For fun, I also encourage you to use Saturday's grand trine to focus on prosperity mantras, meditations, and magick. Earth energy rules money and financial security, while the combination of the Sun, Saturn, and Uranus allows us to change unexpectedly, or receive sudden or surprising windfalls of money should we focus on wealth.
Related: Meditation: Four techniques to get you started, by Mercury
Related: Binaural beats meditation, by J Simpson
Related: Writing good luck spells, by Jarred Triskelion
Related: Pop culture magick: Intro and prosperity spell, by Emily Carlin
Aries (21 March — 20 April)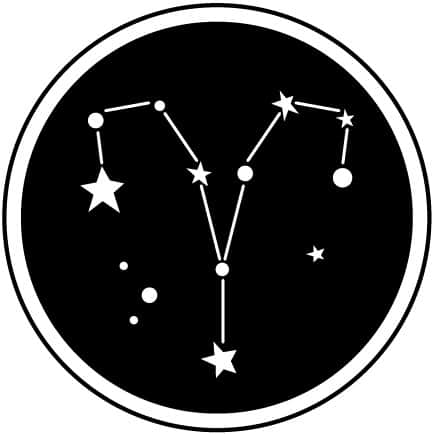 Your creative juices are flowing this week, Aries, and you are likely feeling more artistic than usual. This is a great week to make or produce something in order to generate an income. Bills are finally starting to be paid off, and you have some extra time and money to put the finishing touches on your debts. For you, this week's relief is from financial responsibility, and you may even find that a bill is not due because you overpaid last month. Midweek brings a boost of energy to your daily responsibilities, and Wednesday you may find yourself filled with the seemingly endless energy you need to get everything accomplished. Over the weekend, some good news at work will set the tone for a few great  months. This is a time where you can really shine, and you may even look forward to a raise. The grand earth trine is hitting your financial success and leadership sectors, which really allows you to make some positive changes and you can expect good things.
Mythical creature: Unicorn
Taurus (21 April — 20 May)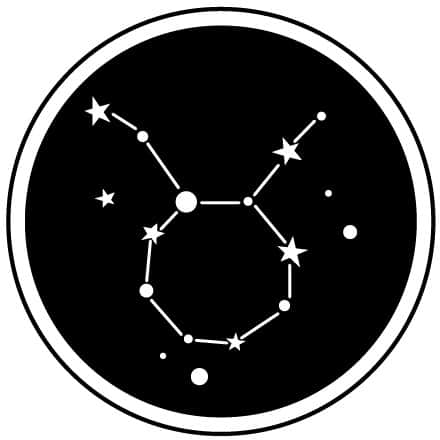 A sigh of relief comes to your home this week, Taurus, as the last month has likely been a bit tense. Conversations and your relationships with family are highlighted, and they are on the mend. You can expect productive and harmonious conversations, particularly on Tuesday. As the Sun changes signs on Wednesday, solar light illuminates your sector of creativity and leisure. A vacation may be upcoming, and you may begin to plan one. This is a great opportunity to spend quality time with family and reconnect. As the Sun, Saturn, and Uranus move into their grand trine, you can anticipate a weekend filled with exciting interactions with others, and the potential for a getaway. If you have not made any upcoming travel plans, don't miss this opportunity for escape.
Mythical creature: Griffon
Gemini (21 May — 20 June)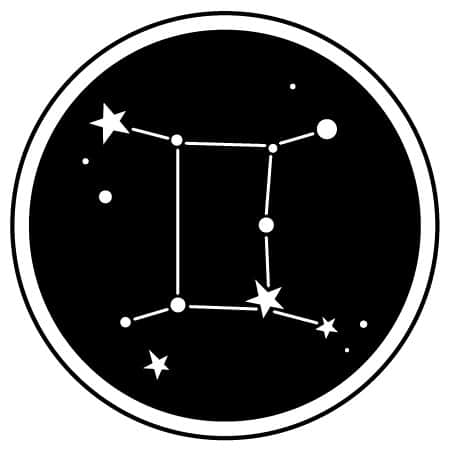 Your ruling planet is finally direct this week, Gemini, and you'll feel like you're back on top of the world. You're able to express yourself more clearly, and will enjoy exciting conversations with friends, and you will even enjoy your morning commute to work once again. At work, insurance or health incentives may be highlighted. A walking team or increase to your benefits package could be presented, and you should take advantage of those opportunities. A new addition to your home could be coming before the end of the week. A house guest, newborn, or new pet is likely. Fortunately, you love to be surrounded by others, and you're in your element when you can able to dote on someone new. Saturday could bring a small incident at home that may force you to spend extra money fixing an appliance. Try to remember that if you need help, your support network will be quick to lend a hand.
Mythical creature: Brownie  
Cancer (21 June — 20 July)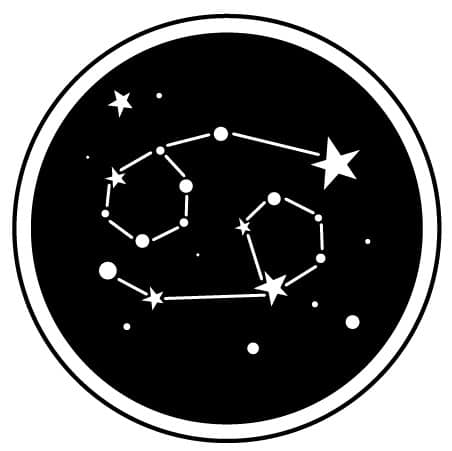 Money begins to flow this week, Cancer, and you may overcome minor financial blockages that have been on your mind. You may also find that while you're less financially stressed, you're spending more. Indeed, a shopping spree is likely. Fortunately, you'll be purchasing things that you really need. This week an opportunity will present itself on Monday or Tuesday to plan an important meeting with someone who can give you advice about your professional or academic future. Relief comes on Wednesday, as the Sun moves into your sector of mental dexterity and communication. This will allow you to express yourself and be understood by others. On Saturday, the Sun forms its grand trine to your sector of friends and interpersonal relationships. There is no better time to make connections and build relationships with others. If you have been putting off having a conversation or sending an e-mail, now is the time to do it, and you will be successful.
Mythical creature: Pixie
Leo (21 July — 20 August)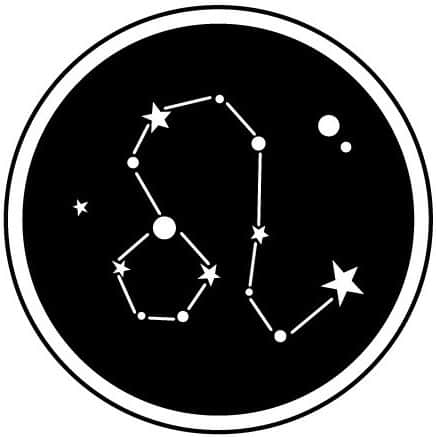 After several weeks of personal restraint, you can now fully feel like yourself again, Leo. The fog of a minor identity crisis is finally over. Expect this week to be filled with exciting anticipation of what you have been working to accomplish. Good financial news comes knocking on your door before the end of the week. While this may sound like the potential for a lottery win, it's going to be more practical. This could be the approval of a loan, return on an investment, or a raise in your salary. Your hard work is finally paying off, and it's time for you to reap some of the benefits. Over the weekend, a business opportunity may present itself, and you'll have the opportunity to network. Do your best to get out and mingle with influential people, or potential customers, as financial luck is on your side.
Mythical creature: Mermaid
Virgo (21 August — 20 September)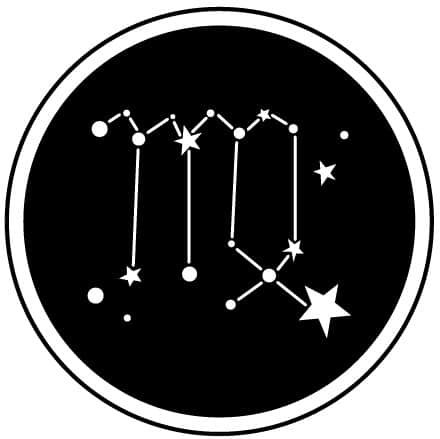 If you've been feeling depressed or overwhelmed lately, Virgo, you can finally refocus on what is truly important in your life. A surprise early in the week brings a neighbour or family member you haven't spoken to a while to your doorstep. A renewed friendship will lift your spirits, and remind you of how to unwind and have a good time. The Sun also enters your sign this week, and it becomes a very lucky time for Virgos. For those of you who will be celebrating your birthday this week, you'll have the grand earth trine in your solar return chart. This will indicate 12 months of stability, prosperity, and health. All other Virgos will also enjoy this; however, it will be less intense for them. Saturday brings a surprise return of faith, and a religious or spiritual experience could move you to reconnect with the divine.
Mythical creature: Gnome 
Libra (21 September — 20 October)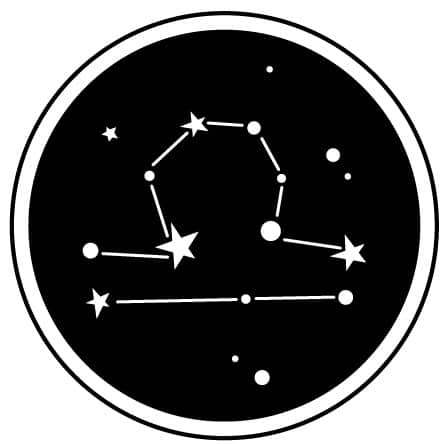 A social week ahead promises to keep you busy, Libra, as texts, phone calls, and invitations fill your schedule with a variety of gatherings. Of course, not all of these invitations will be for social reasons. You can also expect to hear from a number of charities or social movements that may be looking for your support. By midweek, you'll likely start to feel as though you can't keep all your social commitments, and the need to retreat may feel like a strong tide pulling you in. Use this energy to focus on productivity. Like Leos, This week you also have the opportunity to get a raise at work that comes just when you feel the most productive. However, there are likely to be hard feelings among coworkers if you do come due for a promotion.
Mythical creature: Kraken
Scorpio (21 October — 20 November)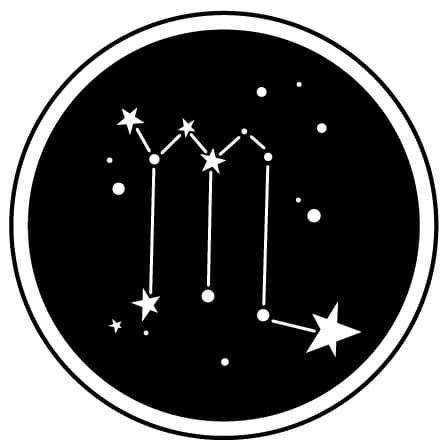 An important conversation or encounter with an authority figure is promised this week, Scorpio. Depending on your individual chart, this could be with a parent, a supervisor, or someone involved with law. Fortunately, this is likely to be a positive and productive encounter. Midweek, you can expect to feel like the centre of attention among friends. They are coming to you with their problems, and they want you to fix them. Your investigative and deductive skills allow you to put their problems in an objective light. Additionally, romance rides high over the weekend, as the grand trine conspires to give your love life a boost. If you are in a committed relationship, you could easily be taking it to the next level on Saturday. Indeed, this might be a good time to think about getting engaged. Single Scorpios will have a much easier time initiating romantic partnerships as well.
Mythical creature: Faery
Sagittarius (21 November — 20 December)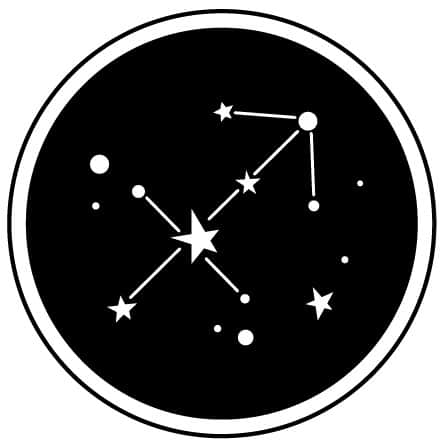 It's time to unveil the truth and expose secrets this week, Sagittarius. Even if you are unaware, someone in your life has likely been deceiving you. Jupiter and Neptune move you to a clearer understanding about someone's true motives. While this may sound rather dark and mysterious, it's not necessarily a negative deception. It's very possible someone has been keeping a wonderful surprise under wraps. It's difficult to tell if it's good or bad, but it is clear that a surprise is at work. The best thing you can do right now is to expect the unexpected. By Friday, everything comes to a head, and your surprise is most likely to manifest on Saturday.
Mythical creature: Dragon
Capricorn (21 December — 20 January)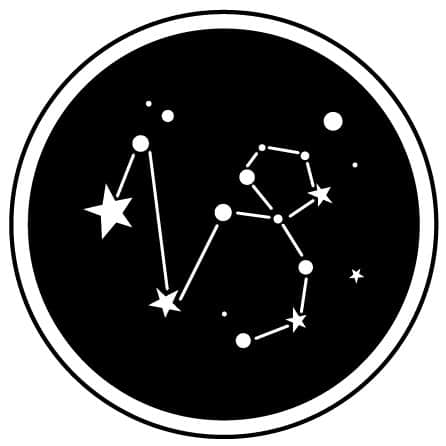 Clearing up misunderstandings is on your agenda this week, Capricorn, and you can finally get clear answers. This will allow you to make important financial decisions. Two questions you might want to ask yourself this week are, "What I can do for myself?," and "What can others do to help me?" At some point, you may find yourself asking a friend to do a favour for you. Remember that this is not a sign of weakness or dependency. The weekend's grand earth trine is particularly important to you as an earth sign. It will allow you to embrace the more subtle creative energies that may feel unfamiliar. It is also likely to produce concrete travel or continuing education plans. If you've been thinking of taking a class or a long vacation, now is the time to make that happen.
Mythical creature: Chimera
Aquarius (21 January — 20 February)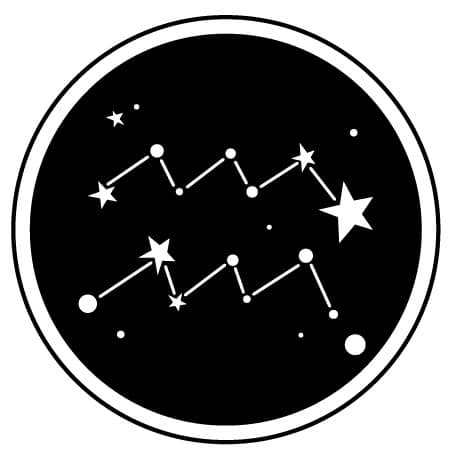 Relationships are highlighted this week, Aquarius, as Mercury brings movement to this area of your life. Monday could bring an important conversation with a loved one who you've been avoiding. The rest of the week is likely to be filled with chance encounters and reconnections with friends. If you've been having a rough time in a romantic relationship, a change this week could seriously improve those conditions before Wednesday. Be cautious on Monday, as confusion at work could leave you looking guilty of something you had nothing to do with. Double check all your work, and get a coworker to confirm what you have done. Over the weekend, financial stress could make you feel the need to slow down your spending.
Mythical creature: Centaur
Pisces (21 February — 20 March)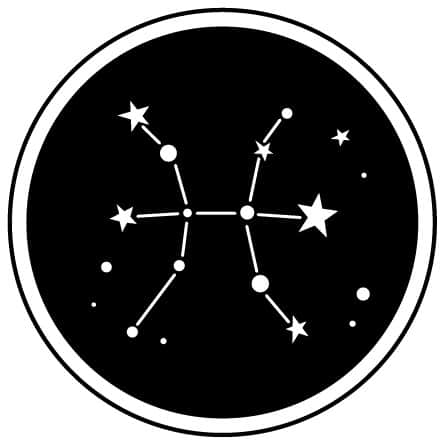 Things are finally picking up at work and you feel good about your job again, Pisces. For those of you who may be looking for employment, this could be the week you land something stable. The strong earth energy of the week is really grounding this area of your life. To your coworkers and supervisors, you will seem to have the proverbial Midas touch. Wednesday brings the opportunity to develop a new partnership, and it is clear that someone in your inner circle will help you meet someone important. Of course, this does not necessarily need to be a business connection, as there is also romantic energy here as well. With that, you may even strike up a romance at work. At the very least, a coworker or customer will be looking at you with desire. Over the weekend, you can expect the opportunity to flex your mental prowess. While you may not be overly busy with events or parties, your mind is flowing with ideas from books and documentaries. Take a mental vacation on Saturday, and let your mind wander.
Mythical creature: Sylph