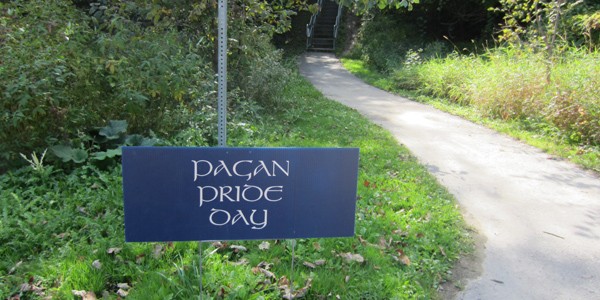 On Saturday September 26th, Toronto celebrated its 15th annual Pagan Pride event, Toronto Pagan Harvest Festival at Taylor Massey Creek Park. Part of 120 Pagan Pride events worldwide, the gathering was open to all, media included, Pagan or not, and aims to bring awareness of different belief systems through educational programming, charity, and community building.
Toronto's event included rituals, workshops, a silent auction, children's activities, a food drive to benefit Second Harvest, a Pagan wares swap, drumming, live music by Michael Moon and others, a sacred spiral, a potluck feast, and plenty of information from Pagan authors and organizations.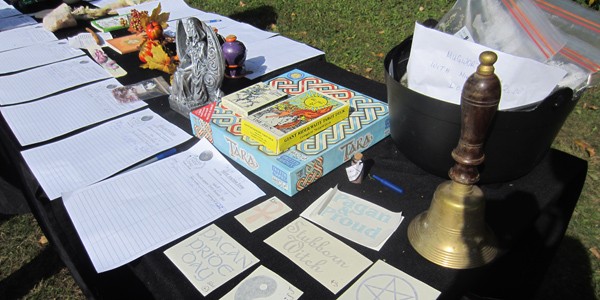 According to the Pagan Pride Project website, "If you are a Pagan, the project can help you find pride and confidence in your path. If you are not a Pagan, the project can help you understand your Pagan friends, coworkers, and family members." As I overhead a mother explain to her daughter, "there are other people who have altars at home just like we do," I was reminded just how important these gatherings are for the Pagan community.
This was my first Pagan Pride event, though I've been to a handful of public Pagan events in the past. While I don't identify as Pagan, I do practice magick which involves Pagan deities, and I was able to connect the dots between my own practices and the practices of others.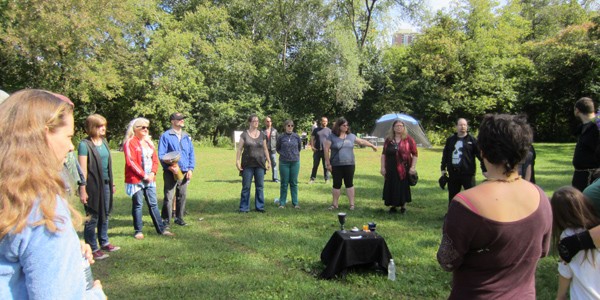 I was in attendance for the opening ritual circle, originally intended to be done by an Indigenous elder, but whom unfortunately could not make the event. Instead, the ritual was brief; a casting of the circle and calling of the four corners. While Wiccan in approach, it was familiar enough for those in other traditions (including me) and simple enough so that those new (the woman next to me) could follow along, learn, and find meaning in the act no matter what their inclination.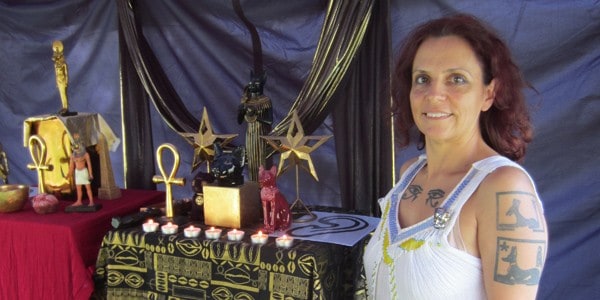 I had the chance to sit in for a talk by Thelemite Edward Mason of Temple of Our Lady of the Stars about "Thelema and Self-Transformation," an introduction to a Toronto-based group affiliated with the College of Thelema. I also caught the tail-end of Karen Dales drop spindle workshop, as well as part of the Pagan authors talk by Dales, Nicole Chardenet, and Stephen Pearl. Another highlight for me was having the chance to meet Anat and take part in her Shrine to Sekhmet-Bast; the experience was intimate and personal, a nice compliment to the group focus of the day.
The weather was beautiful  and celebrations ran late into the evening, but I was only lucky enough catch the mid-afternoon happenings. The schedule was full, and things ran mostly on time for the period that I was there (Pagan Standard time was discouraged, as to keep things running smoothly).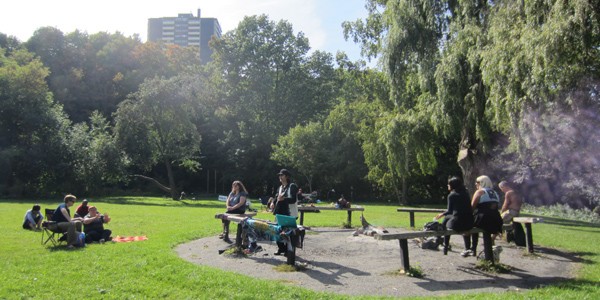 Things I sadly missed because I had to make it home in time for Psyche's Equinox Feast included a discussion of the future of Pagan Pride by organizer De Anne Lamirande, the closing ritual by Lamirande, Stephanie Gray, Melissa Gold, Spiros Parashis, and Brian Walsh, and of course, the potluck, drumming, and dancing by the fire.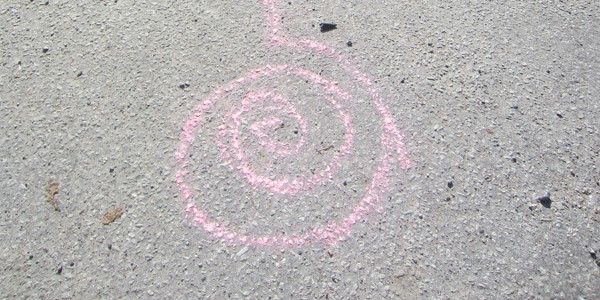 Image credit: Jenna Danchuk