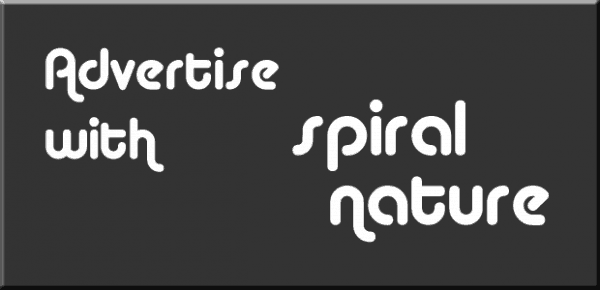 With the redesign we announced earlier in the month, Spiral Nature has also launched new advertising opportunities.
We've been around a long time. Spiral Nature officially went live on October 31st, 2000. That's like forever in Internet time, but it's only recently that we've begun to host advertising, and we're pleased to offer the following ad placements:
Branded background ads
Header ad
Large sidebar ads
Small sidebar ads
Newsletter ads
For a bit more about the site, Spiral Nature is well indexed on Google, with more than 650 essays, articles and reviews.
359,600 average monthly hits
Nearly 15% visit several times a month
Visitors view 3.27 pages per visit
29.6% newsletter open rate (industry average is 18.6%)
39% of our visitors are within the 18-35 age range
57% are college educated
66% are from the US, with the UK, Canada and Australia following
For more information about our readers and pricing, please see our media kit and rate card.
We're finalizing our advertising line up for March, so if you're interested, please email to reserve your spot ASAP.