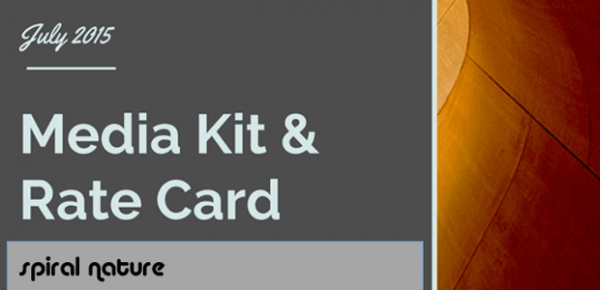 As you know, Spiral Nature is an online occult magazine with a focus on alternative spiritualities and practical magick.
Spiral Nature readers — you folks — are a passionate and dedicated bunch with more than 10,500 unique visitors each month and an average of 48,000 pageviews.
And you stay on our site a long time, viewing 4.6 pages per session, and you're loyal, with 26% of you returning multiple times each month.
Spiral Nature has an active presence on Facebook, Google+, LinkedIn, Pinterest, Tumblr, and Twitter, where our content is widely shared by our team and by you guys.
Our weekly newsletter has 1,800 subscribers, and we've just launched an online forum to better connect with you.
Ads start from as low as $25 per month, and ad packages are available for those who want to combine advertising spots.
For more information, please see our latest media kit, and contact us at advertising [at] spiralnature [dot] com.