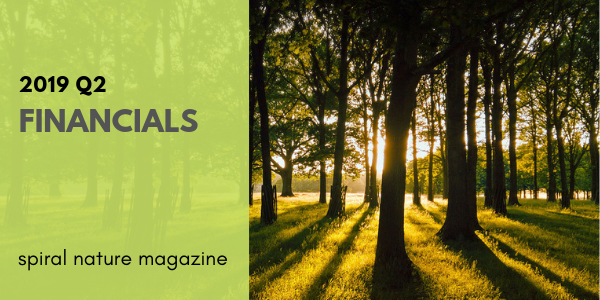 In the interest of transparency, Spiral Nature Magazine has shared its financials for the past five years we've been attempting to make money to pay our writers and editors. You can view the whole history in our financials tag.
In the second quarter of 2019 we published 77 items, including 25 reviews, 13 editions of our popular weekly astrology column, Hidden Insights, and 4 articles available to Premium Members, otherwise known as the Occultnik Cabal.
All in all, we've published more than 1,900 columns, articles, and reviews in the history of this magazine.
Most of it freely available to you, dear reader.
Here's what little money came in, and where our money was spent this quarter:
As you know, there are so many great things we want to do with Spiral Nature, but with our current losses, it's simply not possible.
And we're back to a big shortfall this quarter, with -$132 for this quarter, with a cumulative total of -$1,131 for the past six months.
This is, of course, on top of the thousands we lost last year, and in the years previous. All of which comes out of Psyche's already empty pockets. So it goes.
Image credit: @sage_solar, with work from Psyche