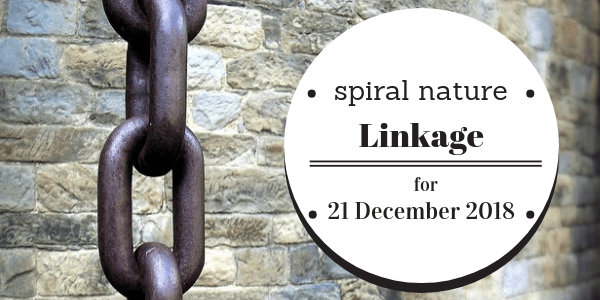 Occulture linkage
There are so many contrasting myths and legends about Morgan Le Fey, what is one to make of them all?
What stories are missing from magical fiction?
More witchy feelings about The Chilling Adventures of Sabrina.
A how-to guide to crafting your own wooden holiday ornaments.
Stop apologizing for Blavatsky's racism. Start correct it.
Yeah, Canada's anti-witchcraft law needs to go.
Magick linkage
Is initiation necessary? Well, there are competing views on that. In "Are magical initiations necessary?," Psyche says sometimes, but Vincent Ongkowidjojo offers a more definitive answer in "Why initiation matters."
Magical herbalism with rosemary.
Scott Stenwick has created an "auto-talismanic" ritual for 2018. Are you doing anything special for the end of the year?
Spirituality linkage
If you're not Indigenous, you might want to reconsider buying and selling those corporate branded smudge sticks, and think about how you use the ones you do make or buy.
This is a time of reflection for a lot of people, particularly when it concerns one's ancestors.
"Pagan" can mean different things to different people, and Chas Clifton breaks it down.
Reviews linkage
Working Conjure: A Guide to Hoodoo Folk Magic reviewed.
A review of Travelling with Starlight Dragons.
The Real Witches' Handbook: A Complete Introduction to the Craft reviewed.
A review of the Brady Tarot.
Shamanic Qabalah reviewed.
A review of Keys to Perception.
Healers of the Earth Oracle reviewed.
A review of Teen Spirit Guide to Modern Shamanism. Also check out Susan Starr's review of the same book.
Calls for submission
The Pomegranate has put out a call for academic papers on Pagan art and fashion. Compensation: None. Deadline: 15 January 2018.
Bonus linkage
Ok, you probably already know that Victorians did some weird stuff, but did you know that they sent really creepy Christmas cards? Like, ones with dead birds on the front? And there's one where a frog has murdered another frog and stolen its money. The one with owls riding bicycles with acceptance letters from Hogwarts is kind of cool, but it's a bit late in the year to begin classes, isn't it? 
Finally, every yard needs more dragons.