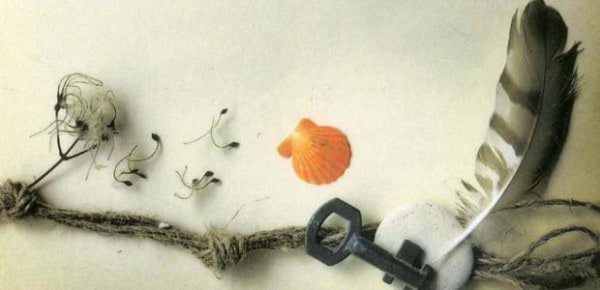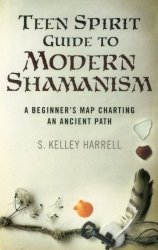 Teen Spirit Guide to Modern Shamanism: A Beginner's Map Charting an Ancient Path, by S. Kelley Harrell
Soul Rocks Books, 1782794336, 148 pp. (incl. resources and references), 2014
S. Kelley Harrell, a veteran shamanic teacher and practitioner, has written a fine book on shamanism – but not necessarily for teens. I was excited to come across this title for review, because, to my knowledge, no other book on shamanism exists aimed specifically at teens. Although Teen Spirit Guide to Modern Shamanism contains much useful information I feel it lacks the "grab" factor needed to draw today's teenager in.
I believe the problem may simply be one of organization and voice. "Our Wise Young," the first chapter, describes Harrell's early years and how she came to shamanism, along with a discussion of animism. The first chapter of part one is a rather pedantic discussion of its  history – a necessary topic at some point, but not one that teens might be dying to read first if they don't have a clue what shamanism is. I love Harrell's voice in her preface, where she speaks directly and simply to the reader, without jargon or academic-sounding prose. I sincerely wish she had kept it up throughout the book.
Early in the book she delves into discussions that a teen beginning on the path might become lost in, such as the ecstatic nature of journeying, how a shaman is called, and the connection between mental illness and shamanism. All worthy topics, yet they are fine points to be discussed after one has a handle on shamanism – or at least after one has learned the practices.
It's not till we reach page 31 (way too far in) that we find something that might be relevant to a teenager: a description of a spiritual crisis not unlike she herself might be facing. "Where do I belong?" and "What do I believe?" are questions endemic to the teenage years, and I could very well see a teen picking up this book to help answer them.
Part two contains a description of shamanism, with its connections to nature spirits, and explanations of journeying amid the lower, middle and upper worlds. Harrell uses these discussions as a way to connect with teens who may spend much time in their natural and imaginary worlds.
(On the technical side: The editor in me needs to point out there is no table of contents in the PDF I was provided for review. I do hope there's one in the printed version. A book like this without a table of contents is like a journey without a drumbeat – not easy to get back on track if you lose your place!!)
Having said all that, the book offers a decent examination of the roots of shamanism in history and practice, and why it is relevant today, either in place of, or practiced with, organized religion. Exercises and questions close each chapter, inviting the reader to directly experience their own connection to the practices and concepts.
One section I particularly liked was a series of scripts for beginning journeys into each of the three worlds. There were two for the middle world, a place where Harrell notes we don't often go in our journeying. She has written a previous book on journeying to this world, Real Wyrd: A Modern Shaman's Roots in the Middle World, so her guidance and insight into working in it is most welcome.
It would certainly be a good read for college-educated young adults; perhaps the title might have better reflected this older audience. Harrell uses a few words, without explanation in line or in a glossary (which would have been a nice touch), that a teen outside the Pagan or shamanic cultures might not know, such as skyclad and entheogen.
There are one-page "Where to Learn More" and "Reference" sections, and the very last chapter discusses how to break the news to one's parents, with dos and don'ts. It also contains a list of books to read before telling them. Harrell states, and I agree, being educated before the talk will help with the inevitable questions.
This last chapter, and the foreword by Hillary Webb, are the only two places in the book that allude specifically to teenage readers. I do think teens will find some gold here, but they'll have to keep a dictionary by their side and be prepared for more than one read-through. And, as Harrell repeatedly instructs, find a live mentor in the shamanic community. It's a tough road to walk alone.