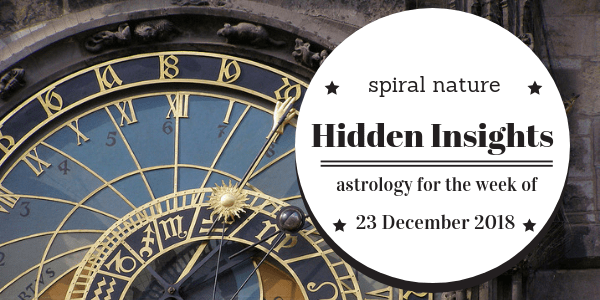 Hidden Insights cannot help but think of the Christmas song "Silent Night" while examining the heavens this week. This is because the sky itself is silent, with only two minor planetary aspects. For regular readers of Hidden Insights, you know that this is not particularly unusual, though it does mark a unique effect on the earth.
Hidden Insights considers this a period of planetary rest, when a time to pause and regroup. Resting during the final week of the year is important, as 2018 was a time of uncovering secrets, and dealing with the darker issues of life for many. As the calendar turns next week, we can expect a new year full of opportunities, which you can read about in next week's article.
Given the remarkably quiet sky, Hidden Insights would like to extend a glimpse into 2019 for each sign. This will replace the usual weekly horoscope, and give you an idea of how to plan ahead.
As always, consider reading your rising sign, as well as your sun sign. Traditionally these two are ready together for a more complete understanding of the forecast. For those of you who do not yet know your rising sign, you can easily find out at alabe.com, completely free.
Astro Homework
There is no homework other than to rest. Consider this a winter break.
Aries (21 March — 20 April)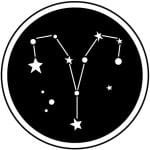 The majority of 2019 will be centred around your own personal success, Aries. This will be a wonderful year for you to reach for the stars and grab them. There isn't anything you cannot achieve or accomplish, as your ruling planet will be on your side through most of the year. Ride this energy through the spring and into the summer. You finally begin to slow down in the fall, when Mars moves into Libra. In a weakened position, you will need to step back and take a break. Fortunately, this is a great time to enjoy the fruits of all your hard work and labour. Travel and long overdue vacations rule October through December, and you will likely find yourself getting away with someone special.
Theme song: "Eye of the Tiger," Survivor
Taurus (21 April — 20 May)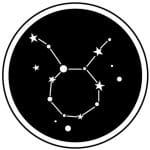 Two very exciting astrological alignments strike your sign in 2019, Taurus. These are the conjunctions between Venus, your ruling planet, and Jupiter. They occur in January and November. The dance these two planets are preforming really brings optimism and luck to your side. While other challenging aspects make it difficult to expect a stress free year, you will be able to navigate these more challenging periods in March and August. Financial security is also highlighted, and you are due to recover from financial stress brought on at the end of 2018. Love and romance strike your sign in May. This brings the potential to begin or solidify a romance. Wedding bells will be heard for many at this time.
Theme song: "How Deep is Your Love," Bee Gees
Gemini (21 May — 20 June)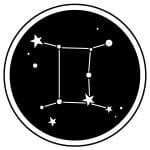 Health and wellness are highlighted for the 2019 year, Gemini. For many, new health regiments, weight loss, and endurance building will be addressed. This is a great time to get into shape, or address long-term illnesses that have held you back. Unions between family and family also feature prominently, and new members to your family can be expected. As the year begins and ends with unification of the self and family, it will be difficult to make any professional or academic success. This is not to say it will be impossible; it is just not the focus of the year's energy. Use 2019 to improve yourself and the lives of your loved ones. Once you achieve personal balance, you can work towards professional success.
Theme song: "Happy," Pharrell Williams
Cancer (21 June — 20 July)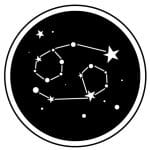 The ability to take control of your life and destiny is promised in 2019, Cancer. Too long you have cared for others, and you may have even been controlled by others. During the first several months of the year, you will need to prepare for a major life change, as the spring promises new opportunities. In May and June, the opportunity to move on from a toxic or unproductive lifestyle is presented. This is your chance to shine and prove to yourself and others what you are capable of achieving on your own. Leaving the comfort of your shell is never easy for the crab, but it is a step you must take. Jupiter works to help you face your deepest fears this year, and if you don't confront them, you won't have the opportunity to do so again until 2030. Be confident that the uncomfortable growing pains of the spring and summer will lead to success and prosperity in the fall.
Theme song: "Roar," Katy Perry
Leo (21 July — 20 August)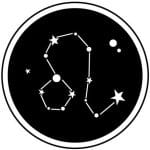 The year begins with a flash of drama, as an intense eclipse in your sign, Leo, thrusts you into the spotlight. Here you can expect a conflict with a friend or romantic partner that you thought would always be stable. This will test the foundation of your relationship when secrets are revealed. In July the Sun, Mars, and Venus all enter your sign. You can expect a whirlwind of energy over the summer, and that brings with it intense ambition. This will be particularly lucky time for you financially and professionally, and you can rise to power and authority. A new job opportunity will promise to change your financial situation, and if you are worried about money, it might be a good idea to take the chance for change.
Theme song: "The Sign," Ace of Base
Virgo (21 August — 20 September)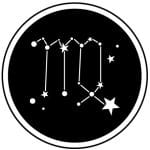 Getting organized is what you do best, Virgo and 2019 is a year to restructure. Early in the year, you will be confronted a great deal of paperwork that may initially seem overwhelming. Fortunately, your analytical mind will be able to sort through the finer details with ease. The majority of this restructuring will be financial, at least for the first few months of the year. Mid-year, you can expect change at home. This may include the sale or purchase of property, or a major remodel. As your physical surroundings change, so too does your thought process. This allows you to let go of the stress and anxiety that has been giving you trouble since October of 2018. As the year comes to a close, you finally feel at ease with yourself and financial well-being, which makes for the perfect opportunity for you to enjoy a vacation in November.
Theme song: "Royals," Lorde
Libra (21 September — 20 October)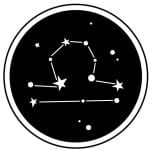 Improving friendships and romantic relationships rule your upcoming year, Libra. You have been at odds with a partner or friend over the last year, and it is time to address the problem. Expect these issues to come to a head in February and March. Once all the details of the problem are finally out in the open, then you will be able to begin to heal and move on. In fact, this will actually be beneficial to your relationships if you can deal with the conflict in a healthy manner. As the sign of harmony and balance, the Universe has confidence in your ability to make that happen. June through September, you can expect a very busy and social period, as your circle of friends grows and a romantic relationship is solidified. Enjoy the last few months of the year, and take this opportunity to build on these new relationships.
Theme song: "That's What Friends Are For," Dionne Warwick
Scorpio (21 October — 20 November)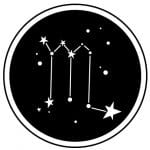 The majority of 2018 was a challenging year for the scorpion, and many of you will be happy to see this year come to an end. As the calendar turns, do you best to embrace optimism as wonderful things are on the horizon, Scorpio. With your ruling planet direct all year, this is a period where anything you want or wish to become can be achieved. Much like Aries, you are blessed with the ability to make your dreams come true in 2019. Your career will take a surprising turn, as you are scheduled do very well. Make plans to go for your dream job and you will be able to see it through to the end. As October and Scorpio season approaches, your accomplishments will be both recognized and honoured. Enjoy the spotlight and bask in the glow of personal success through to the end of the year.
Theme song: "Abracadabra," The Steve Miller Band
Sagittarius (21 November — 20 December)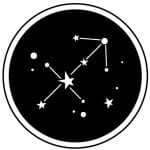 Adventure and learning are on the horizon for 2019, Sagittarius. Your ruling planet continues to move through your sign, and it will expand your life experience. This is a year marked by travel, continuing education, and playful energy. Early in the year, a new responsibility at work may have you physically active or travelling for business. Use this opportunity to look at the world in a different way. You are also due for a financial boost, which you will want to use to take a vacation to a new or far off destination. July and August are your most intense months, and they will require both dedication and discipline to get through. The last several months of the year, you will want to continue to travel and explore. November brings love into your life, and this is a great time for Sagittarians to meet someone special.
Theme song: "Born to Run," Bruce Springsteen
Capricorn (21 December —20 January)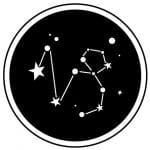 Your ruling planet, Saturn, is travelling through your sign this year, Capricorn, which brings with it a great deal of luck to every aspect of your life. For the majority of the year, it will be difficult to do anything wrong: your career is getting a boost, your love life flourishes, and your health is excellent. The only challenge to the year is the period of Saturn's retrograde from April to September. While this is a six-month event, it does not mean that your luck will reverse. What it will do is slow you down to the point where you can really dig your heals into life-changing work. Let the retrograde keep you focused and on course. The end of the year brings a period of new beginnings as Pluto stations direct in Capricorn. Here you can build anything you put your mind to. This will be an excellent time for Capricorns who are looking to start their own business to succeed.
Theme song: "I've Got the World on a String," Frank Sinatra
Aquarius (21 January — 20 February)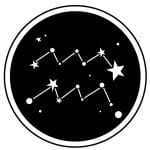 Having patience may be a challenge for you in 2019, Aquarius. Your two ruling planets, Uranus and Saturn, are both in earth signs, which can feel rather frustrating. Uranus moves into Taurus in May, which may feel like a shock to the system and make shake the foundation of your home. Expect major changes, as a move is likely this year. Saturn is moving through the darkest area of your chart, but don't be alarmed, as this does not foretell doom and gloom. It simply indicates that much of the year will be spend in reflection. It is a wonderful year to address unresolved issues from your past that may be holding you back. As October approaches, you will notice a happier and more social energy begin to surround you. The fall will be a time of exciting celebration, and the chance for you to initiate new beginnings — if you fully addressed the karma of your past earlier in the year.
Theme song: "White Rabbit," Jefferson Airplane
Pisces (21 February — 20 March)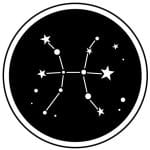 In 2019, your ruling planet is in your sign for the entire year once again, Pisces. Neptune hasn't changed since last year, and you will continue to be ruled by intense intuition, generosity, and love. The challenge with this position, paired with your co-ruler Saturn in Capricorn, is that your illusions come to light between July and September. Harsh realities will be unavoidable at this time, and you will be asked to let someone go from your life. Before the end of the year, you will realize that this separation was a chance for you to grow. This also allows you to become more discerning regarding the bleeding heart stories of those who wish to gain your sympathy. Too long you've been easily taken advantage of and, this year, that will change. The end of the year brings financial luck, when a refund, gambling win, or gift will come into your saving account.
Theme song: "Karma Chameleon," Culture Club