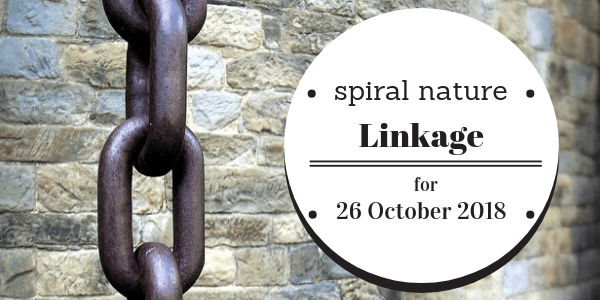 Occulture linkage
Pagan London is a new film series distributed on YouTube, and the first reviews are in.
Blog recommendations for intersectional witches. Ok, so Spiral Nature Magazine isn't a blog, but it would have been nice to see us there. Oh, well. There are lots of other great recommendations there for blogs and podcasts that you should probably check out.
Scrolls from Herculaneum are being digitally unrolled with science, and it's awesome.
Practical Magic is 20 years old, and still beloved by some.
Also, power causes brain damage, so, like, think about what it is you really want from life.
Magick linkage
Tarot for deep psychological work. For more on this theme, see Tabitha Dial's "Bust inner ghosts with tarot."
Aaron Leitch on an invocation of Raphael (the archangel, not the painter or ninja turtle).
On preserving and preparing sacred plant medicine.
Scott Steinwick on taking a more scientific approach to magical experimentation.
So, what are spirits, demons, and gods, anyway?
Phil Hine on the Theosophical Society, theosophy, and its contribution to occulture.
Spirituality linkage
The Museum of the Bible in Washington, DC has confirmed that at least five of its Dead Sea Scrolls are fakes.
Kalagni on the cosmos of the Starry Path.
Ways to talk to the gods, and listen to what they have to say.
On the folklore of the Day of the Dead, Santa Muerte, and Catrina Calavera.
This Samhain, the Rev. Melissa Hill recommends adding women of technology and science to your altar.
Ian C has provided a full Pagan funeral script for use, along with notes on death customs.
Thoughts on the Wheel of the Year in an era of climate change. Also check out Emma Kathryn's excellent article, "Deepen your connection to the land throughout the Wheel of the Year."
Reviews linkage
Lunar Nomad Oracle reviewed. Also see Joie Grandbois' review of the oracle.
A review of Pagan Virtue in a Christian World: Sigismondo Malatesta and the Italian Renaissance.
The Mysteries of Mithras: A Different Account reviewed.
A review of From Kuan Yin to Chairman Mao.
Magical Healing: Folk Healing Techniques from the Old World reviewed.
A review of The Witch's Broom.
Tattoo Tarot reviewed. On a related note, see Psyche's review of Tattooed Tarot.
Bonus linkage
Want to make things better for nonbinary and gender-divergent people like yours truly? Here are 100 easy ways to do so. (And, yes, "they" isn't just a singular pronoun in our lexicon, but is also recognized widely in various style guides, lexicons, and dictionaries around the English-speaking world.)
This is particularly important in a time where the Trump administration is trying to deny the human rights of trans and nonbinary people in the United States.
See also "Beyond the gender binary in Pagan practice" by Donyae Coles and "Honouring queer and nonbinary forms of nature" by Xenia for other ways to expand your practice and your heart.