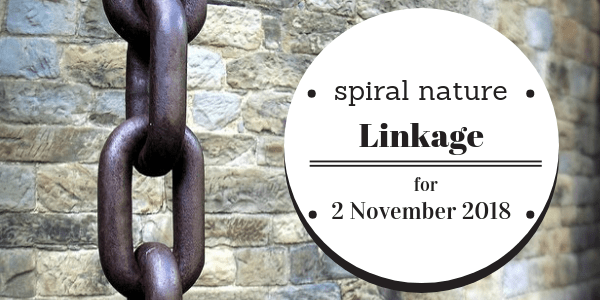 Occulture linkage
Could you survive an English witch trial?
Phil Hine on races and places of power, as they were transmitted by Theosophy, and the influence they continue to hold on occulture today.
The Ashmolean Museum of Art and Archaeology at the University of Oxford in England has an exhibition on that runs from 31 August 2018 through to 6 January 2019 called Spellbound: Magic, Ritual, and Witchcraft that ranges from the fantastical to the wonderfully macabre, and reviews sound promising.
One witch's opinion on Netflix's new series, The Chilling Adventure of Sabrina.
Beth Maiden's Little Red Tarot blog is winding down, and that's sad news for everyone.
Magical linkage
Gendering planets, elements, astrological signs — whatever — it's all stupid and you should stop doing it. For more on this, see "Gender and the elements" by Psyche, "Beyond the gender binary in Pagan practice" by Donyae Coles, and "Honouring queer and nonbinary forms of nature" by Xenia.
Notes on runes sacred to Hela.
Sigils that may be of interest particularly to those in the United States to protect voting rights and encourage people to vote. Or, if you're more of a DIY type, "Sigil magick: Down and dirty" by Donyae Coles.
Developing a system of divination with found rabbit bones.
Scott Stenwick revisits the spirits.
Need a spell to quit procrastinating and get creative already?
On plant and flower essences in herbalism.
A tarot spread made for the holiday: the Samhain Revenant Tarot Spread.
Spiritual linkage
Do our consciousnesses continue after we die?
Hades and Cerberus return to the Gates of Hell, in statue form, at least.
A prayer to say prior to ritual.
How you can get in touch with your ancestors when you're not really sure who they are. See also "Ancestor work: Not just for Samhain" by Donyae Coles and "How to build an ancestor altar" by Susan Starr.
On transformation and Samhain.
What does free will look like in Hellenismos?
Notes on Dia de Los Muertos.
On Macha, Nemain, and the Morrigan.
Reviews linkage
The Witchcraft Handbook reviewed.
A review of The Transformation of Greek Amulets in Roman Imperial Times.
Keys to the Hoodoo Kingdom reviewed.
Calls for submission
The Department of Medieval Studies and Department of Gender Studies at Central European University, Budapest, in partnership with Hungarian Patristic Society, is looking for papers from graduate students and mid-career researchers for "Dis/embodiment and Im/materiality: Uncovering the Body, Gender and Sexuality in Philosophies of Late Antiquity – In Memoriam Marianne Saghy (1961‒2018)," a conference that will take place in June 2019 in Budapest. Deadline for abstract proposals: 24 March 2019.
Spiral Nature Magazine's calls for submissions for articles and reviews will also be going out soon, so if you're not yet on the newsletter, now's the time to sign up! Payment: $10 or an ad (valued at $30). Deadline: Ongoing.
Bonus linkage
What would everyday life have been like in ancient Athens?