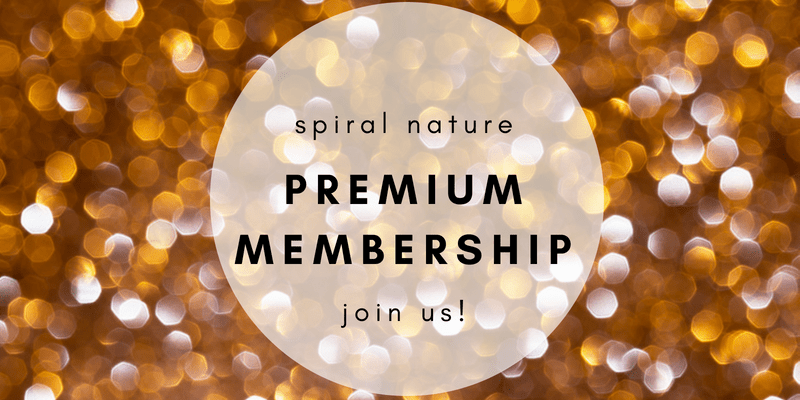 So, this is actually our second introduction. The first one was a little over complicated, and as a result, it didn't fare well.
In this new iteration, Spiral Nature Premium Membership is $7 per month, or $70 annually (you save $14 per year).
As many of you know, Spiral Nature has been operating since 2000, and we have provided the occultnik community with a diverse range of articles, reviews, and round ups as we bring you the best of what the occult Internet has to offer.
What started as a repository to host the juvenile writings of one chaote and their assorted associates, has since became a multiauthor magazine with more than 1,600 pages of content from some 250 contributors from around the world.
Today, Spiral Nature Magazine is known for:
unique occultnik takes on culture
thoughtful and in-depth articles
practical ritual and spiritual guidance
extensive book and media reviews
and sharing weird occultnik things you won't find anywhere else
We pay 50 regular contributors, including five writers and five editors (see the masthead for the latest roster), each working to provide the insightful, well-crafted work that you've come to expect from us. Each week we publish an astrology column, two articles, two reviews, a links round up, and often more.
But we need your help. Like, financially.
What you get
You'll receive the same awesome free stuff like always:
But with your premium membership you'll also receive exclusive access to:
What's the more? Well, right now we're working with new writers to bring you two additional monthly features centred around herbalism and occultnik art.
Want more? Let us know what you'd like to see!
Why you do it
For the perks, of course, but also — we hope — to help out your community.
It's a way for loyal readers like you to support the magazine for the price of a fancy coffee, $7 per month, and get access to exclusive content and other great stuff. Best of all, you're helping to keep Spiral Nature free for everybody — including those who might not be able to afford even a nominal membership.
Our premium membership program is a sustainable way for occultniks of all traditions to opt-in and help us support other occultniks. With your support, we can continue to pay our writers, reviewers, and showcase some of the best stuff that's happening in our weird little community.
Sign me up!
Register New Account
What if I can't afford it?
There are lots of other ways you can help. Share our content. Comment and let writers know how much you appreciate their work. Buy things our writers make and books they have written.
Better still, please share the love and info about this membership program on Facebook, Twitter, Tumblr, and anywhere else you hang out.
Let your fellow (and perhaps more flush) occultnik friends know that Spiral Nature Magazine is important to you. You're important to us too. <3
Thank you, as always, for being you!
Enjoy!