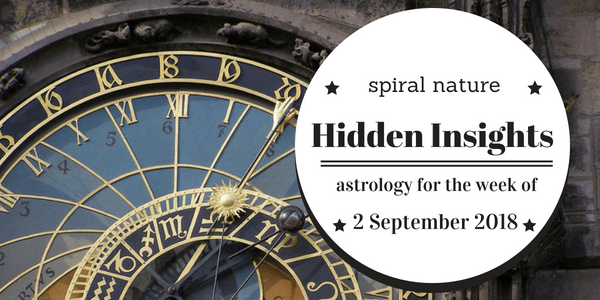 Excitement continues this week as Hidden Insights' observes another planet stationing direct — a happy sign change — and a pair of trines. Much of the week is will be filled with a beautiful flow of energy. Everyone seems to be in a good mood, and life finally seems to be moving forward again. Of course, it's not all rainbows and sunshine, as the weekend promises some tough energy when the Sun opposes Neptune and Venus is at odds with Mars. This can put a damper on the excitement experienced earlier in the week.
Monday begins with Mercury making its final aspect to Venus, before changing signs on Wednesday. We can expect the first few days to be great for initiating conversations and productive meetings. As Mars moves into Virgo, a change in the mental winds brings honesty and integrity to the world. Think of the next two weeks as the celestial equivalent of truth serum. Lies and truth-bending will not be able to survive right now.
In second half of the week, Saturn stations direct in Capricorn. We recently had Mercury and Mars station direct, which brought movement and energy back to the world. Even if it felt a little chaotic, it was still a positive change of pace when compared to the last few months. Now that Saturn will be moving forward, we can start to take the ambition and energy we have and put it to practical use. Progress will be made, and many will notice that the positive changes they have been waiting on will begin to manifest.
Astro Homework
This week's homework assignment will focus on the Sun's annual opposition to Neptune that occurs on Friday, 7 September.
This is a wonderful time to embrace spiritual work, and connect with energies from other planes of existence. On this day, meditations will be much clearer, and divination is likely to yield better accuracy.
Spend time connecting with your spiritual self, dust off your tarot deck, or any other form of prediction you prefer. This is also a great time to schedule a reading with a psychic.
Aries (21 March — 20 April)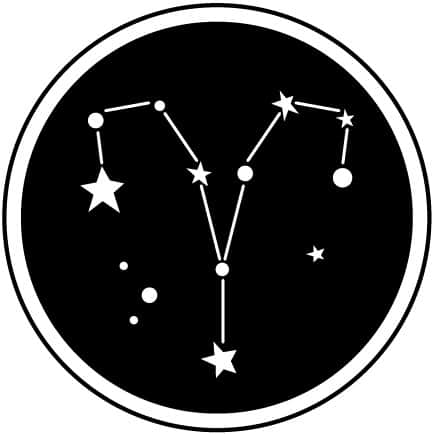 A busy work week is forecasted for you, Aries, as the majority of the celestial movements hit your sector of mundane productivity. Early in the week, an important conversation at work will lead to new responsibilities, and you will need to find a way to work them into your already busy schedule. As Saturn stations direct, it begins to move forward in your sector of career and public recognition. This is wonderful news for your professional life, and you'll start to see improvements with supervisors later this week. This would be a great time to think about asking for a raise. The weekend may bring stress between you and a loved one, so you'll want to make sure you stay focused on the needs of others, as opposed to being hyper focused on your own.
Poisonous plant: Jimsonweed
Taurus (21 April — 20 May)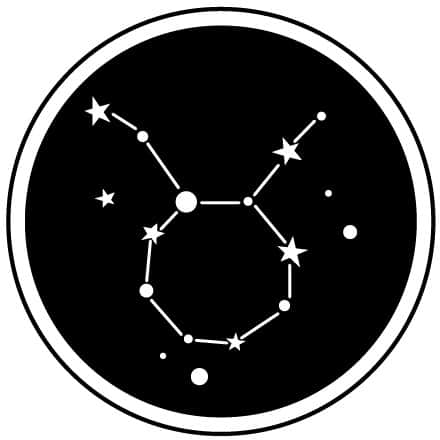 Think of this week as a return to your playful side, Taurus. There is a great deal of creative energy surrounding you right now. Early in the week, you can expect to hear from a female relative or close friend who has exciting news to share. They may tell you about a new job or a new pet. For those of you with children, they are likely to keep you very busy this week, and you'll have the opportunity behave just as silly as they can be. Those of you who do not have children will experience an overwhelming desire and opportunity to create something artistic. As a Taurus, Hidden Insights would like to suggest you try cooking something you have never before attempted. Over the weekend, you may find yourself in a heated religious debate with someone in your life. Try to remember that sometimes the debate itself is more important than the outcome, or deciding who won.
Poisonous plant: Hemlock
Gemini (21 May — 20 June)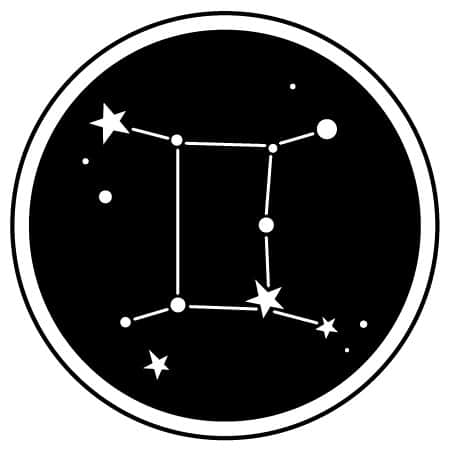 Your ruling planet changes signs this week, Gemini, and that always represents a big shift for you. As it moves into your fourth house, you'll notice that your home life becomes more happy and social. This week promises to bring great conversations and gatherings at your place. It is also possible that a friend you haven't heard from in a while will reach out and catch up. Relief from some debt is also due this week. For those of you who have joint debt with a friend or partner, this week could bring its final payment or resolution. It is also a great week, after Thursday, to apply for credit or make a large purchase. So, if you have been putting off applying for a loan, you might want to take care of that before the week is out.
Poisonous plant: Lily of the Valley
Cancer (21 June — 20 July)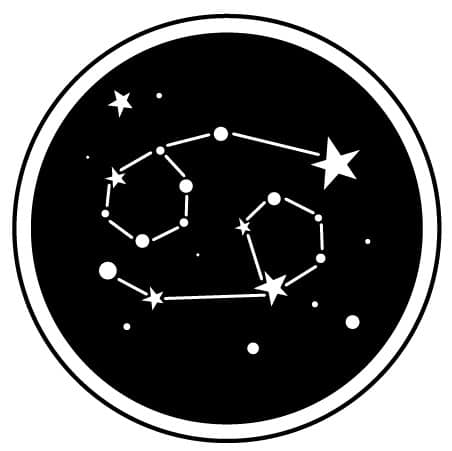 Early in the week, Cancer, you may feel compelled to spend money on something for your immediate environment. This could be a complete overhaul of a room in your home, or something as simple as a throw pillow, or piece of art. Doing something special like this for yourself will keep your mind distracted from all the errands you need to complete this week. In fact, you are likely to spend much of your time on the road and about town, which will make enjoying something special at home all the more meaningful. At least, as long last Saturn stations direct in your seventh house, where it has been causing great deal of conflict between you and those most important to you in your life. These restrictions are now lifted, though you're not completely in the clear. While you're not dealing with stress, you are still influenced by the serious and rigid nature of the planet. Over the weekend, your busy schedule continues, and you can forget about having a quiet weekend at home.
Poisonous plant: Oleander
Leo (21 July — 20 August)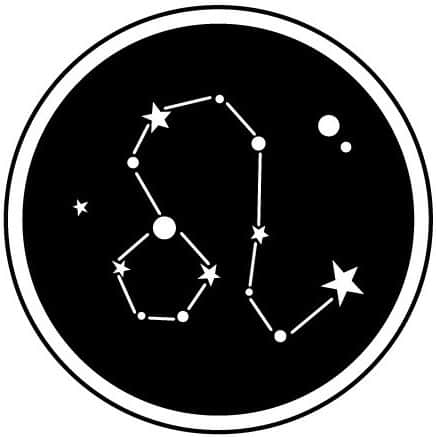 You've had a great deal of movement in your life lately, Leo, and this week is likely to be just as busy, though not nearly as stressful. You've begun to adjust to the new rhythm, and you have renewed stamina. Expect to be confronted with new responsibilities at work, as well. Saturn turning direct in your house of daily tasks brings the potential show what you can do, so that you can prepare for a promotion later on. Wednesday could bring an important conversation about money. It might be time to rethink of your spending, and find a way to save money more regularly. Friday may prove to be a whirlwind — especially at work. It is almost as though once you get one problem solved, someone comes your way with yet another. Try to keep a calm head, and by Saturday things will be much more clam.
Poisonous plants: Corncockle
Virgo (21 August — 20 September)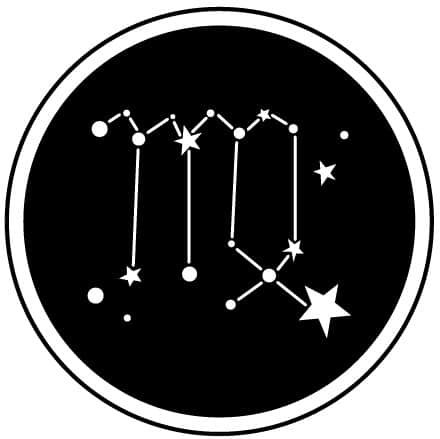 A financial secret may be revealed early in the week, Virgo, and you may have to face a harsh reality about someone's misuse of money. Fortunately, your ruling planet moves into your sign. Mercury loves being in Virgo, and you are able to articulate yourself better than ever, as well as have very powerful conversations that are likely to end in your favour. Thursday promises to be an illuminating day as Saturn stations direct. Here it will give you a clearer understand of your purpose and direction. It also allows you to embrace any special talents you might have. If you have time this week, give something new a try. Perhaps you are a great writer, and you don't even know it. Tensions rise a bit on Friday, and conflict with a loved one could be difficult to deal with. However, if you use the Mercury energy properly, there is no reason why you can't be the diplomatic force that can easily settle any quarrel.
Poisonous plant: Buckthorn
Libra (21 September — 20 October)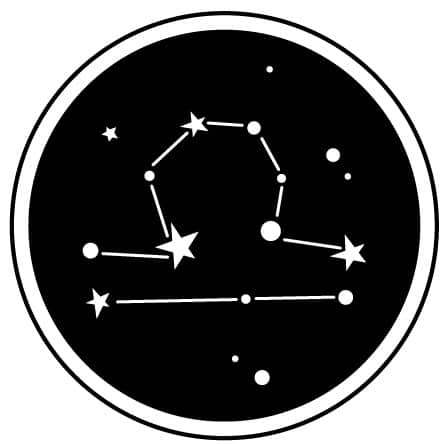 You have an introspective week ahead, Libra, so if you have the need to meet with someone you — better do it early. The combination of Mercury moving into your sector of seclusion, and Saturn moving direct in your house of hearth and home may make you feel a bit like a wet blanket. This is a week where you have the opportunity to nurture your own needs, and really focus on taking care of yourself. While you are often a social butterfly, self-care is important too. At some point this week, you can anticipate romantic or even sexually explicit advances. Over the weekend, you'll want to hibernate, and it might be a good idea to get in a few extra naps as well. Enjoy the mellow week, and relax as much as possible.
Poisonous plant: Belladonna
Scorpio (21 October — 20 November)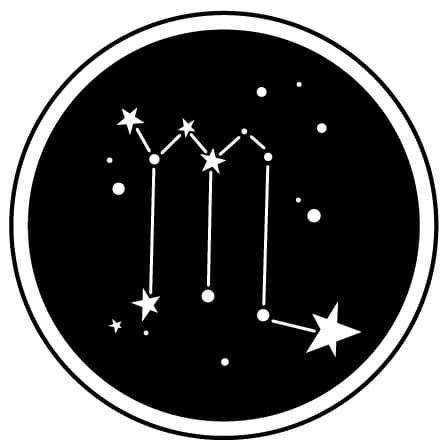 Flirtation at work may surface this week, Scorpio, though you'll want to be cautious not to get yourself into a delicate situation with a coworker or client. The rest of the week is likely to be filled with late night dinners with friends. Little escapes like these will help you fend off  feeling overwhelmed with all the running around you will need to do. The only thing you need to be cautious of is how you chose to experience that escape. It is rather dangerous for you to indulge in alcohol this week, and you may find yourself in a situation where someone offers you an illegal substance. It would be wise to stay as sober as possible — even a single drink could go to your head more quickly than usual. Over the weekend, you may have the opportunity to join a social club or organization. If you are already an active member, there might be an opportunity for you to take a leadership role.
Poisonous plant: Black locust
Sagittarius (21 November — 20 December)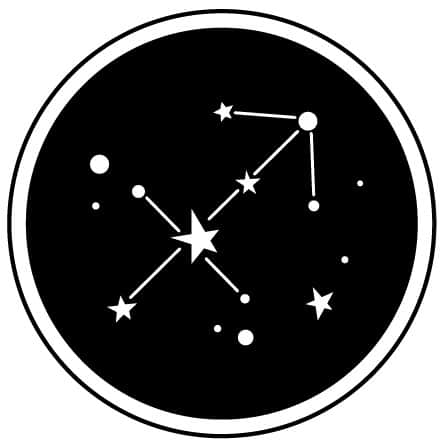 Feelings of duty and responsibility may be overwhelming this week, Sagittarius, and you're feeling pressure from others to be as productive as possible. The stars are demanding had work in order for you to achieve success right now. Early in the week, you can anticipate an important conversation with someone in power. This could be a supervisor, government official, or legal advisor. Following their advice will lead to amazing professional growth before the end of the year. Midweek, your finances get a boost, as Saturn releases its retrograde strain on your wallet. This is a great time to treat yourself to something special, especially since you've been working so hard. Friday promises to be your busiest day, as phone calls, job responsibilities, and conversations will keep moving until late in the evening. Over the weekend, the hard work doesn't stop, and you may put in extra hours in at the office. Saturday may bring the promise of a get together with a friend, but you might not want to make solid plans, as they are likely to change at the last minute.
Poisonous plant: Aconite
Capricorn (21 December — 20 January)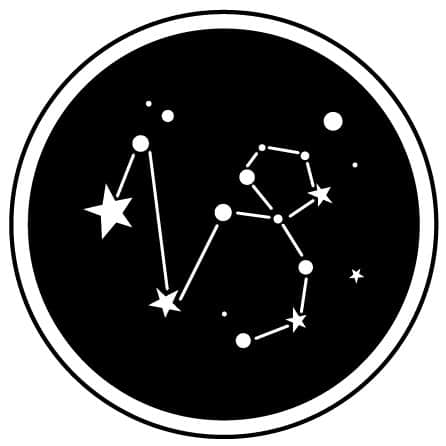 Religious and spiritual groups are likely to be an important part of your week, Capricorn. This could range from visiting local worships centres to intimate drum circles in a private home. Early in the week, a friend might invite you to an event. Even if you two don't share the same spiritual path, it might be a good idea to go along for the experience. This will help fulfill your desire to discuss the finer details of philosophy and religion. Who knows, you may even find a new path that calls to you. Friday and Saturday bring the opportunity to travel, and this weekend might bring a second invitation to go on a road trip or vacation. While you may not immediately be thrilled with this idea either, Hidden Insights suggest you take a chance and go on this adventure.
Poisonous plant: White snakeroot
Aquarius (21 January — 20 February)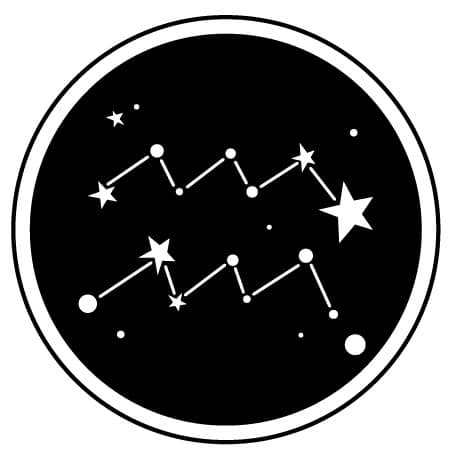 Spending money is on your agenda this week, Aquarius, and if you're not careful, you could burn through more than you had planned. Now, more than any other week of the year, you need to exercise restraint in your spending. Mercury's passage into your eighth house brings secrets to light, and you may find the need to share something very private with someone special in your life. It is also important to note that Saturn is in a very secretive area of your chart, and as it turns direct, it could bring light to something you've hidden. The best part of these aspects is the profound relief that will come from unburdening yourself right now. Mercury is leaving your house of others on Monday, 3 September, and its last aspect to Venus makes it a great time to confide in someone, even if it seems scary. Over the weekend, the Venus square to Mars may bring tension from a woman in your life. If this is the person you keeping the secret form, it will be best to deal with it before Friday.
Poisonous plant: Brugmansia
Pisces (21 February — 20 March)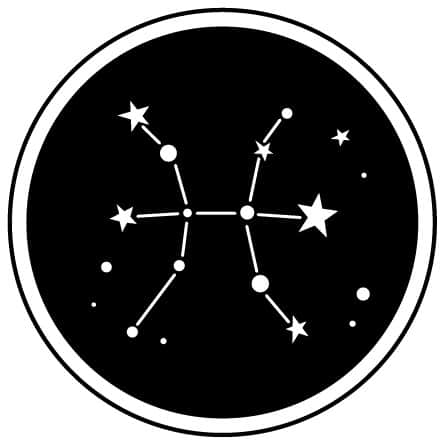 Flirtation and romance surround you this week, Pisces. As Mercury changes signs, conversations with partners flow more easily. If you are single, this is also a great time to meet someone — especially on Friday. For those of you who are already in serious relationships, you and your partner(s) may make plans for a last minute getaway. Professionally, this energy is fantastic for work as well. You can easily talk to people you work with, and even interview better now than any other time; though a change in your job is not likely this week. Thursday bring intensity, where an important meeting could bring an influential new friend into your life. If you have the opportunity to socialize or attend a networking event, don't miss it. Over the weekend, your love life heats up. Anticipate a very passionate Saturday, as long as you go with the flow and allow someone else to lead.
Poisonous plant: Foxglove