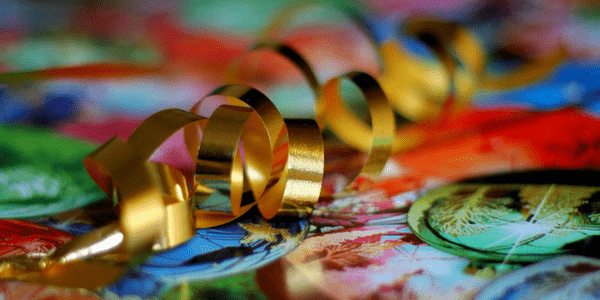 2016 has been an awesome year for Spiral Nature, and as you already know, our writers are smart, hardworking and attractive people, and many have other businesses other than writing for Spiral Nature.
So, once again, we've compiled a list of holiday gift ideas drawn from their other endeavours.
Check out what they have on offer, and maybe you'll find something you like.
Happy holidays!
I wrote The Wiccan Wellness Book for everyone (not just Wiccans) who feels a connection with the earth and the environment and who wants to bring that connection and its meaning into the way they take care of their body. I was inspired to write it after discovering that many of my clients in my herbalism and naturopathy practice (which I retired from a few years back) wanted a set of practical instructions for combining earth-oriented spirituality with natural healthcare techniques. The book is now out of print but I still have copies in my private stock that I'm selling at a great low price, including free media mail shipping within the US and reduced international shipping. Makes a great, caring gift for someone you love or an awesome way to honour yourself as the holidays and the New Year's resolutions loom ahead.
To me, the best way to enjoy the holidays is to find a balance between the outward hustle-and-bustle and the inner meaning the season has for me. I have to remind myself to slow down or even stop occasionally and just breathe, letting the Earth carry me along the seasonal cycle with almost no effort at all.
This is the sequel to the first of the Darkside Chronicles: A Walk On The Darkside.
What does a screaming skull, a vampire killer, a murder museum, a demonic pact, and a puzzling paranormal convention have in common? The answer: Pearl Blackthorn. Although she writes for Darkside magazine, and delves into the darker recesses of the imagination for her horror novels, when it comes to the supernatural, Pearl is a diehard skeptic. As if she doesn't already have enough on her plate, she also has to contend with her growing feelings for Private Investigator Aldous Raven and his search for his missing brother. And as Pearl's investigations continue, the dark side of her own past is about to catch up with her.
Ancestor Work Fundamentals, by Kalagni
Ancestor work is an essential part of many spiritual traditions, but often overlooked in today's teachings.
With Ancestor Work Fundamentals, you will learn basic practices from around the world, and how to integrate them into your own life. Learn how to set up an altar, begin working with your ancestors, call them into your life, and create and sustain a healthy relationship with them.
Hopeless Maine, The Gathering is a graphic novel suitable for young adult and adult readers.
Set off the coast of Maine, Hopeless is a gothic island, where strange and sometimes sinister things happen. Salamandra is a young experimental occultist, trying to make sense of life. The Gathering combines two titles: Hopeless Maine Personal Demons, and Hopeless Maine Inheritance.
If you're a gothic soul, the whole midwinter seasonal jolity thing can be perplexing at best. But for those long, dark nights, there are always things with tentacles and glowing eyes.
Crystal Grid Fundamentals, by Susan Starr
Crystal Grid Fundamentals is an introductory course that will teach you how to assemble and use a crystal grid as a form of spellwork.
Making crystal grids is a powerful method of invoking vibrational energy. You can make a crystal grid to attract wealth, love, good health, or a fabulous career. In this course you'll learn how to combine the vibrational energy of crystals and their properties with sacred geometric patterns (the grid) to enhance your magical toolkit.
Susan Starr's oracle deck, Gaia's Vision! A collection of 40 photographic art cards based on the natural world, each card combines two or three nature photographs by Doris Diamond forming a new, unique image full of colour and vibrancy.
This rich layering offers nuances of meaning that change every time you view a card. Use the cards as an oracle, a poetic guidebook, or as inspiration for prayers, poetry, story or song, drawing, painting, or sculpting.
The cards are available now at Schiffer Publishing. Blessed holidays and happy new year, everyone!
Occultures is a collection of interviews with creators and scholars discussing the role of magick, divination, witchcraft, and the occult in their work and practices and in zine culture at large. Within its pages we explore radical spiritual expressions, ritual and resistance, and creative channeling of occult knowledge. Featuring: Amrit Brar, Jenna Danchuk, Nico Mara-McKay, Lynx Sainte-Marie, Clementine Morrigan.
Occultures is available at Likely General at 389 Roncesvalles Avenue, and Type Books at 883 Queen Street West in Toronto, Canada.
Wishing all a cool Yule!
Image credit: Lorenzo