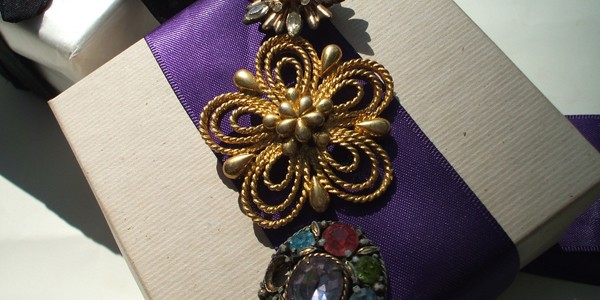 As you know, writers are smart, hardworking and attractive people, but many of them have other businesses other than writing for Spiral Nature. So we've provided a list of gift suggestions from their other endeavours.
Check out what they have on offer, and maybe you'll find something you like.
Happy holidays!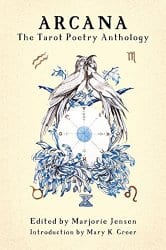 Marjorie Jensen edited Arcana: The Tarot Poetry Anthology, a diverse collection of 78 poems — original verse and new translations by over 50 contemporary writers and tarot readers.
Contributors include Rachel Pollack, Camelia Elias, Enrique Enriquez, CA Conrad, Shloka Shankar, and Sierra Nelson. The anthology also features an introduction by Mary K. Greer and art from Siolo Thompson's Linestrider Tarot.
As the first book of its kind, Arcana is a unique and memorable gift.
For more information about the book, visit: tarotpoetry.wordpress.com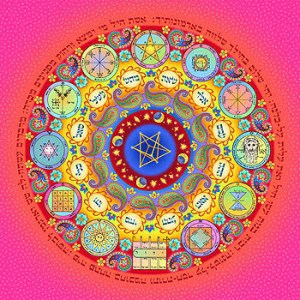 Orna Ben-Shoshan created this mandala amulet for women, and calls it a charming gift for your best friend, mother, sister, daughter, and close soul.
The artful mandala amulet has everything a woman can wish for: it contains blessings, King Solomon seals, sacred letter combinations taken from the "72 Names of God," and the powerful "Merkaba" symbol at the centre. For good fortune, love, relationships, health and success.
This artistic Mandala Amulet for Women is a limited edition, signed and numbered quality print on arches paper.
The holiday season is a great opportunity to add inspiration to your life. Things that will widen the eye and the spirit and add magick to the everyday.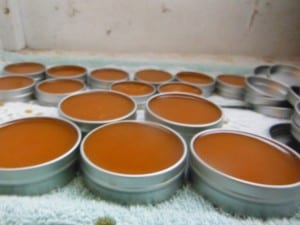 Andi Grace's Sweet Rose Kiss Balm is made with wild roses, plantain, sweet almond oil and beeswax. The signature blend includes hand-rendered fat from our well-loved, happy-home-grown pigs.
It's an incredible medicine to heal dry, cracked and damaged skin! And it can be made vegan, if you so desire.
This balm would make a perfect stocking stuffer. It's one of many others I have to offer in the lead up to solstice and the holiday season.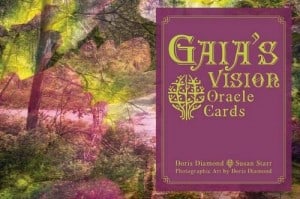 Announcing Susan Starr's oracle deck, Gaia's Vision! A collection of 40 photographic art cards based on the natural world, each card combines two or three nature photographs by Doris Diamond forming a new, unique image full of color and vibrancy.
This rich layering offers nuances of meaning that change every time you view a card. Use the cards as an oracle, a poetic guidebook, or as inspiration for prayers, poetry, story or song, drawing, painting, or sculpting.
The cards are available for pre-order now at Schiffer Publishing and will be shipped at the end of January 2016. Blessed holidays and happy new year everyone!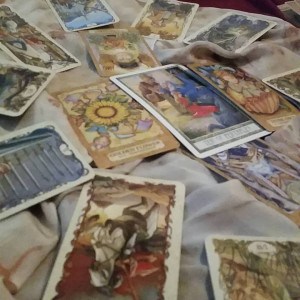 Tabitha Dial at North Star Muse will introduce you to your creative ally in the year ahead.
Is your creative side robust or thirsty for a refresher? What creative forces will inspire and challenge you in the next year?
Feed the need: the need for creativity!
Using tarot cards, she'll show you what to expect each season, offer advice for how to tackle each month, and help point you toward your greatest personal ally for 2016. 17 cards, five photos, one satisfying year!
Happy holidays! Here's to a year full of possibility!
Please check NorthStarMuse.com for more information and inspiration.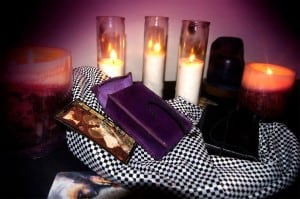 Donyae Coles' partner creates leather tarot cases.
These handmade leather tarot cases are made to fit standard Lo Scarabeo and Llewellyn 78 card decks.
They are made from veg-tan leather with with a suede strap to close the box.
They are made to order and can be dyed in a variety of colours. If you're interested in a custom design for your case, please contact the seller for pricing.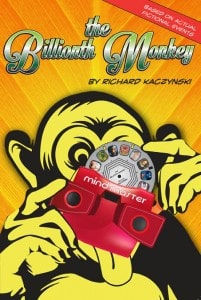 In Richard Kaczynski's latest book, The Billionth Monkey, Neil Gaiman meets Douglas Adams in this magical postmodern fantasy about how pop culture, nerddom and social media influence reality…dressed up as a crazy quest novel that Amazon calls "The DaVinci Code on acid."
As a bonus, the included mini graphic novel Hamlet Special Edition arrives just in time for those of us who can't get enough of The Force Awakens (or Shakespeare).
Whether you celebrate Yule or Wookie Life Day, The Billionth Monkey will make your season bright.
---
Image credit: Erika G