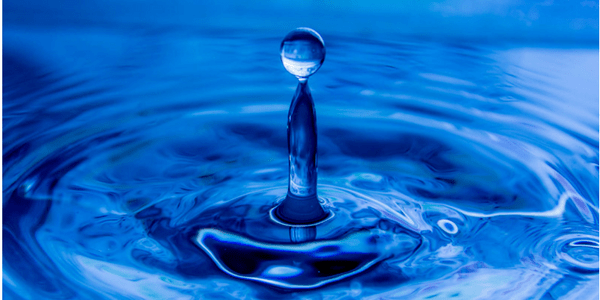 There has been a rash of thinkpieces written about the mindfulness movement that includes things like yoga, breathing techniques, and meditation. Although some people dismiss all of it as "new age garbage," there are real benefits to many of the practices for various situations, including spiritual wellbeing. This roundup includes books to help you get started and navigate the waters of mindfulness.
Leaping Hare Press, 9781782404309, 176 pp., 2017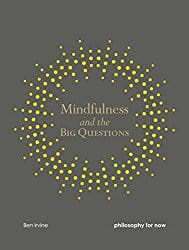 This book focuses on one of the core ideas of mindfulness, which is living in the present and reviewing the core meanings of your lives. Irvine looks at the "big questions" and hopes to provide guidance to people in grappling feelings of "existential anxiety."
Each chapter starts with a big question such as, "What is the meaning of life?" The text offers many philosophical points of view from great minds such as a Immanuel Kant and Socrates. It then helps you break the question into a smaller focus, "what is the meaning of my life?"
The concept of this book is to take these big things, which give our lives focus and direction, and to make them small and personal. Thereby we can fully experience them. Throughout the book there are meditations that will help you understand the various concepts and become more grounded.
The strength in Mindfulness and the Big Questions isn't the actual practices so much as the information that Irvine provides. His writing is light and friendly, and he uses many personal stories to illustrate his points. The meditations are, honestly, forgettable, but his overall ideas about philosophy and general mindfulness are well written and can add to your practice.
Cico Books, 9781782493754, 176 pp., 2017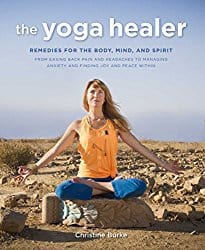 This book is a full colour exploration of a variety of yoga poses. The majority of the text is explanation of poses and the photos that illustrate how they should look. I was really surprised that this book had so much physical content! The bits on yoga philosophy are brief, and instead Burke dives right into sharing how to express poses to build a yoga practice. The text is a mix of poses and breathing.
I really like how this book is broken up. Yoga poses are usually organized by body, meaning, this is a pose for balance, strength, etc. This book is broken up by emotions and feelings instead. This is a concept that is heavily discussed in yoga and tons of websites offer pose lists in this manner, but seeing it in a book was refreshing. Also, many of the poses were shown with the use of props which is usually missing from general yoga books.
The Yoga Healer is well written and clear. The bulk of it is about the poses themselves. How to get into them, the way they feel in the body as you move through them, basic yoga information. Almost no time is spent on philosophy in this book.
Although I really appreciated this book as a yoga instructor, as I could glance through it and pull poses to build a sequence, as a practitioner with no training, this text lacks flows. There are some simple ones in the back to get people started, but there aren't nearly enough to help folx really get into a yoga practice. The text has some information on combining movements, and expanding the few flows they do have, but a flow isn't something that you can just piece together like blocks.
The Yoga Healer is a great book to have on your shelf to see poses and organize them around different feelings, but if you want a fulfilling practice, you may have to branch out to other sources.
Watkins Publishing, 9781786780188, 160 pp., 2017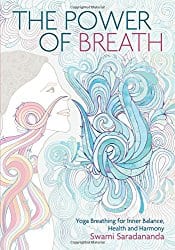 Breathing and breath control are important aspects of much of the mindfulness movement. The control of breath helps us regulate and control or emotions. It can calm and energize us. This book focuses on this aspect of mindfulness.
The Power of Breath is very colourful with photographs featuring a woman in a variety of yoga poses and different breathing exercises. There are also light-hearted illustrations throughout. The chapters are broken up into the major type of breaths, such as energizing, nourishing, cleansing, and so on. The text is clear and well written.
This book was really great at laying out how to breathe to influence our lives with easy to follow practices and photographs. The yoga poses that are included are simple and meant to open the airways or assist in relaxing or energizing your breaths. It is very basic and simple to get into. More time is spent on the full expression of the breathing practice than the yoga.
Ultimately, The Power of Breath is a very approachable text for incorporating breathing practices into your life. These techniques can be done anywhere and by most people.
Hampton Roads Publishing, 9781571747686, 160 pp., 2017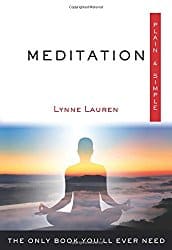 This is a slim book, as are all the books in this series, but it offers a great resource in easily getting started with mediation. It opens with a brief introduction explaining what mediation is before it dives into multiple ways that you can practice it on your own. In fact, the bulk of this book is just the meditations themselves.
Meditation: Plain and Simple is really practical! The book starts with the basics of what you need to know about meditation, devoting about a paragraph to background of each style, such as Zen and Buddhist. It gives some general and easy to follow tips about what sort of space you might want to be in, and then it dives right into to the meditations. There is a brief portion in the later part of the book about using mediation to develop your psychic abilities, but this is very short and there are other books that are better suited to that topic.
These meditations are multi-step visualization practices. This means that during the course of the meditation, you are instructed to hold images in your mind in order to help you gain higher states of enlightenment. Although the meditations are very simple, these are the only type provided. Still, Meditation: Plain and Simple is a practical first step for building a meditation practice with easy to follow directions and simple set ups.
Inner Traditions, 9781620556771, 160 pp., 2017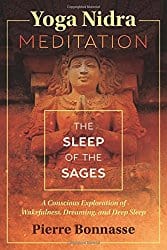 Yoga nidra is a practice that, in a way, combines all the basic parts of mindfulness. Bonnasse does not phrase the practice in that way, but for modern audiences, it's a deep, guided mediation practice that helps people get in touch with their inner selves. Although the word "yoga" is used, much like in The Power of Breath, the physical practice is secondary to the mental and spiritual one.
This book speaks more on the general practice of yoga, its history and philosophy to begin with. There are many pages devoted to the beliefs of Hinduism, but Bonnasse primarily focuses on what you need to know about the roots of the yoga nidra practice.
The second half of the book walks readers through a few examples of yoga nidra mediation. This includes falling into the meditative state, passing through it, and rising out of it again. There are many, many steps to this practice and unlike the mediations in the book above, it may be something that you want someone else to guide you in. (Pro tip: record yourself reading the steps and play back for your own practice.)
Yoga nidra is a sort of an advanced practice, and although Bonnasse lays it out very well in this text and makes it easy to read and follow, this practice isn't for everyone. It's an intense meditative practice that focuses, mainly, on the release of self and spiritual development.
Yoga Nidra Meditation is, in a way, the culmination of all the other books on this list. All of the skills that you've learned and fostered by reading those books can be applied to this practice. Which is to say, this isn't something that should be taken on lightly. Bonnasse has laid out a plan for taking one's mindfulness practice to the next level, beyond buzzwords and easy answers.
In closing
These five books are just the tip of the iceberg when it comes to beginning your mindfulness practice. However, each presents a solid way to get started on your own. Each book here is well laid out and easy to follow, making them perfect for building a practice.
Sure, mindfulness won't solve all your problems, but it may bring realization, joy, and more spiritual awareness into your life, so that you can better handle the problems it doesn't touch.