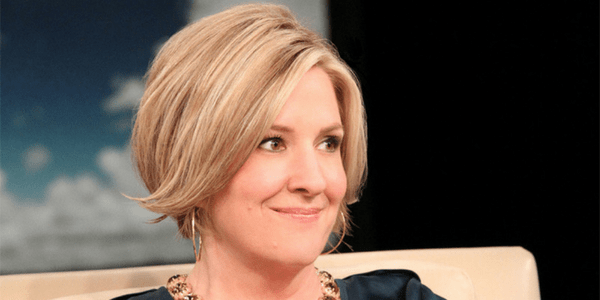 Rising Strong as a Spiritual Practice, by Brene Brown
Sounds True, 9781622037810, CD Audio, 2017
I've been following Brené Brown's work for years and I definitely agree with her notion that vulnerability can be transformative. I've actually wondered whether she takes that idea far enough at times — like, is there a problem with too much vulnerability, and how do you know when you've crossed that line? I'm sure it's there somewhere, but I think that would be an interesting discussion, and one that I was hoping that Rising Strong as a Spiritual Practice would get further into. Spoiler alert: it didn't really, nor did it present a rehash of old material.
Instead, Brown, who now describes herself as a researcher and storyteller, shares her research into the subject of resilience. Based on a study of people who have recovered unusually well from difficult setbacks has developed a three-step process which is actually quite simple. The first step is to notice when you're struggling with uncomfortable emotions and realize that they're at least exacerbated by the stories you tell yourself about the problem — Brown recommends writing about it, which is advice that I find very useful. The second step is to unpack these stories a bit and get a clearer picture of the situation, usually involving less blame and more ability to start moving forward. Then, you wrap up the process by integrating whatever you've learned into your daily life.
The first CD in the set is a lecture covering these principles in much more detail (interspersed, of course, with lots of funny failure stories). I wasn't sure if an audiobook would be a great format for learning a multi-step practice, but it is simple enough that the basics at least are easy to grasp and remember.
The second disk gets into some hot-button issues that can make the basic principles harder to apply — for example, struggling with forgiveness in very painful situations. There isn't much more detail provided about implementing the process, but there are some helpful examples included.
The third disk is a question-and-answer session moderated by Sounds True podcaster Tami Simon, which I appreciated because she always asks good questions. One audience member asked for clarification on exactly how to apply the process as a formal practice. I wondered this as well. If you have trouble unpacking the stories of your life events, outside of working with a therapist (which is mentioned), exactly how can you go about working through that process? This is a question I wish had been addressed in a bit more depth.
Brown's role as storyteller is a welcome surprise — this set of three CDs is an easy and fairly engaging listen, with lots of personal stories. There may not be a lot that's new here for folks who have studied a lot of spiritual techniques, but overall, Rising Strong offers like a simple, solid method for increasing mindfulness and responding to setbacks with more equanimity. It's clearly explained and should be accessible for most listeners from a variety of religious backgrounds.