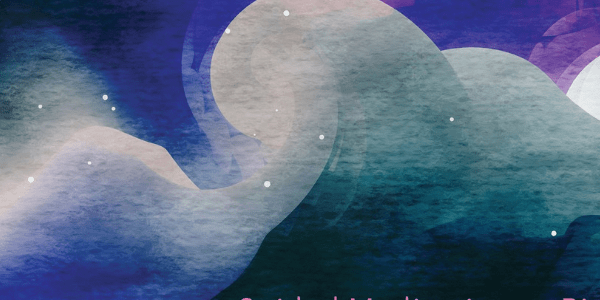 Beditations: Gu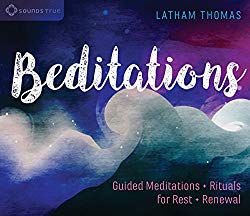 ided Meditations and Rituals for Rest and Renewal, by Latham Thomas
Sounds True, 9781683640905, 2 CDs, 12 tracks, 2018
Beditations by Latham Thomas presents guided meditations, as well as discussion on the importance of balancing our active lives with effective rest. Thomas is a graduate of Columbia University and the Institute for Integrative Nutrition. She also serves on the board of the Tufts Nutrition Council, listed there as a nutrition and lifestyle expert. As the founder of Mama Glow, she turns this expertise toward supporting women during fertility, pregnancy, and into new motherhood. She is included in Oprah's Supersoul 100.
In introducing this relaxation and meditation program, as well, Thomas speaks specifically to women, but only an introductory track. All the tracks that follow target the human body and mind without reference to gender.
There are two CDs in this set. The first one addresses the physical body, and has five tracks that build on each other with exercises for breathing and physical relaxation. On a few occasions I've fall asleep before they've all played, but most times I reach a point of relaxation where I want silence, so I just push stop and fall fast asleep. There is a bell at the beginning of some tracks, but otherwise no sound beyond Thomas' voice. I thought I would need background music, but it is surprisingly easy to relax simply focusing on her voice and words.
The second CD addresses what Thomas calls the "subtle body," or the spiritual self. She introduces vocalization into the exercises, as well as position changes. I have only one issue with it. While Thomas ends each track in a very low, subtle tone, she begins the next more brightly, and it's a bit startling. Thus, for side two selecting a single track to play once works best for me. The track "Opening Beditation" is my favourite.
All in all, I found Beditations great for taking a nap or at bedtime. It helps me even when I am wound up really tight, to let go and sink into sleep, and to sleep really well.