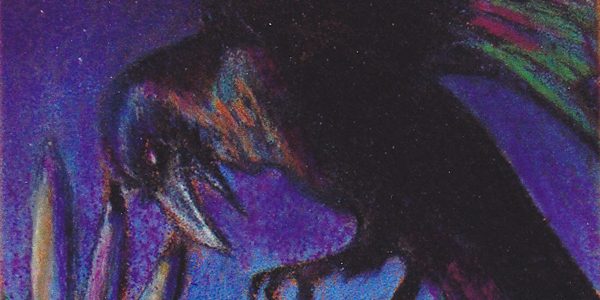 Looking for a new tarot or oracle deck, either for yourself or a friend?
Spiral Nature reviewed 94 books, tarot and oracle decks in 2016, and we thought it might be handy to share some of the most popular decks from 2016, ranked with links to the full reviews.
Each item on this list has a handy Amazon link if you'd like to purchase the deck directly. Each direct purchase helps pay our writers and editors, so if you're going to be purchasing from Amazon anyway, maybe click one of these links when you do?
Enjoy! And thanks for your support!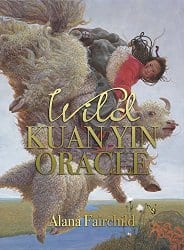 Reviewed by Susan Starr
If I had to describe Alana Fairchild's oracle kits in one word, it would be "artful." This deck is the second one I've reviewed,1 and in both, unusual artwork and Fairchild's soulful writing combine to create not just an insightful divination tool, but what feels like a tour through an art gallery. Art has the quality of touching and moving one's soul, giving inspiration and a new vision, and so it is with the Wild Kuan Yin Oracle.
Reviewed by Corinna Underwood
The Green Witch Tarot was created by author Ann Moura. A solitary practitioner for more than 45 years, Moura follows the tradition of her mother and grandmother; a tradition which she calls green witchcraft. A green witch is one that practices natural witchcraft and draws on the energy of herbs, crystals, animals, and the elements. In keeping with that tradition, this tarot is designed as a divinatory deck in true green witch style.
Reviewed by Susan Starr
Crystals, like all stones, hold their wisdom on a deep, complex level. They can be deceptively simple on the surface — as is the black and silver design of The Crystal Wisdom Healing Oracle cards and box — yet if you really look and feel into them, they can open unimagined doors. Judy Hall, a leading crystal expert and author of The Crystal Bible I and II, has created a two-in-one tool with this deck. The cards can be used as substitutes for actual crystals in personal healing, as well as for traditional divination.
Reviewed by Syndee Barwick
A renaissance woman, Maggie Stiefvater's skills reach beyond writing and extend into art and music. Her talent as a writer is well­-established, and her illustrative prowess makes itself known in the imagery portrayed in this deck. The lyrical tapestry woven between the deck art and the magical writing in the accompanying book delivers a unique and exciting experience. So much so, it was nominated for the Best Tarot Deck in 2015 by the International Tarot Foundation, as well as Stiefvater herself for the Best Illustrator for a Tarot.
Reviewed by Susan Starr
If you dare to enter Alana Fairchild's realm, make sure you're sitting down in case your experience is anything like mine. Her energy is palpable, jumping off whatever medium of hers you happen to be using — book, cards or CD — and it will change you.
This time, I played with her new Rumi Oracle cards, with striking, richly coloured artwork by Rassouli. After reviewing her deep Black Madonna,1 I was curious to see if she could cast a similar spell using the written word. I don't know why I needed to ask.
Note: While we've reviewed a ton of decks this year, we've by no means reviewed everything that's come out. If we've missed one of your faves, please let us know in the comments, and we'll do our best to get one of our reviewers on it.
What were your favourite decks from 2016?