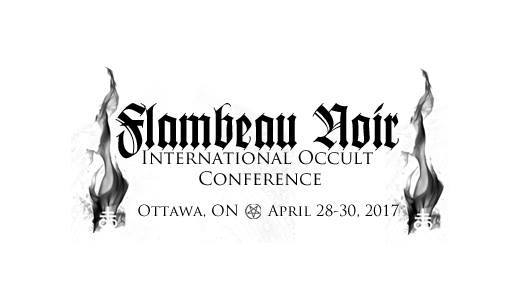 Flambeau Noir is an international left-hand path conference taking place from 28-30 April 2017 in Ottawa, Ontario. The conference is hosted by Jeremy Crow, Helene Arts and Justin Dickie.
This conference is dedicated to le Flambeau Noir (the Black Flame), and brings together iconoclasts and rebels with contemporary occult practice, philosophy, literature, and arts.
It sounds like a great opportunity to get together with likeminded folks, and see what others are doing on the scene. Plus, there are some incredible speakers who will be in attendance that shouldn't be missed.
What: Flambeau Noir
When: 28-30 April 2017
Where: The conference takes place at the Cartier Place Suite Hotel, located at 180 Cooper Street in Ottawa, Ontario.
Who: There are some amazing speakers, including Richard Kaczynski, Don Webb, Jex Blackmore, and of course, our own Nico Mara-McKay (Psyche). The artists and vendors look amazing too, and if you attend, you'll probably be pretty amazing yourself, amiright?
Tickets: Tickets for the full conference start from $150 for group rates. For full ticket details and to purchase tickets, see the conference website: flambeaunoir.com.
You can also RSVP on Facebook.
If you're interested, Nico will be speaking about chaos magick on Sunday, 30 April, from 11:45 to 12:45, just before lunch. Details here:
The Future of Chaos Magick

When it was first conceived, chaos magicians took the approach that results were what mattered most. The actual practice of chaos magick has taken many forms over the intervening decades, but what are chaotes up to today? At a moment when all things appear relative, what relevance will chaos magick have going forward?
You can find the full speaker and topic list, as well as the full schedule of events here.
Spiral Nature will also have a small merchandise section for those who want to support the magazine and our writers.
We hope you'll join us!