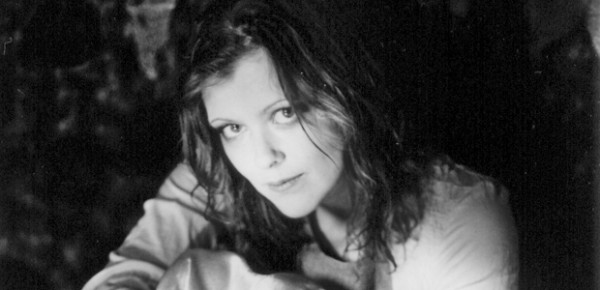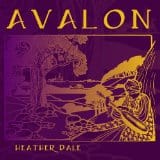 Avalon, by Heather Dale
CD Baby, 19 tracks, 2010
It's clear that the musical and mythological world invoked by Heather Dale's new album Avalon is the world where the artist feels most at home. Arthurian mythology provides a rich field of inspirational stories, and so they have been rendered into music many times before; in that respect Dale's musical project is ambitious and challenging. Can she do something with the mythology that has never been done before? My answer is Yes. Dale's album accords to the stories the space to reveal themselves in their own way, as if she is working in true partnership with all the various writers who contributed to the literary sources. At the same time one also hears the unique and unveiled sound of her heart.
Dale's voice is gentle and inviting, yet deliberate and strong, like a warm fire in a comfortable home while a storm blows outside. This is a noteworthy accomplishment, in an age when another artist might have used auto-tuning to do what Dale can do with pure talent. Her voice is also frequently theatrical: little slides, whispers, and tremolos pick out individual characters in the story of the song, to emphasize feelings like compassion, pride, trickery, anger, and wonder, that various characters feel. It's clear that Dale cut her teeth as a vocalist in live performance: and one gets the impression that she is happier on a stage than in a studio.
Instrumentally, the album offers consistent quality and variety. From the very first track, a portrait of the Lady of the Lake, the stage is set for a journey through an ethereal and wonder-filled land. Yet the second track, "The King Sword," opens with Dale's talented collaborator Ben Deschamp on electric guitar. We find electric guitar in several other tracks too, notably in "Crashing Down," and in "Chulwch and Olwen" where it plays a traditional tune in synch with a whistle. Thus, Avalon is not merely a routine genre album. It is a twenty-first century tribute to the power of an ancient cycle of stories, and to the human experiences and conditions described in those stories which are perhaps timeless. Dale's choices of instruments and of acoustic atmosphere for each story is spot-on, every time.
There is beauty and love in this album, of course, for the Arthurian tales are all about the inherent goodness and the inherent tragedy of love. But it's not all misty lakes and shining armour. There's jealousy and darkness here, as in tracks like "Mordred's Lullaby," there's despair, as in "The Trial of Lancelot," there's philosophical contemplation, as in "The Measure of a Man." I appreciate this artistic integrity.
With Avalon, Heather Dale has opened her musical heart to the world, shown us something of her interior life and soul, and created an intimate, honest, and loving work of art. Those who know the Arthurian stories will surely appreciate how she treats them; those who don't know the stories could not ask for a better musical guide. Avalon is elegant, welcoming, heartfelt, and powerful.
Image credit: Michelle Pritchard