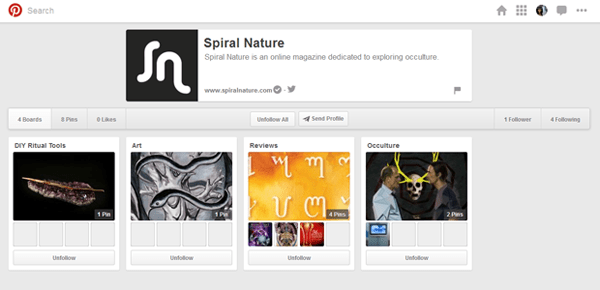 Ok, so you already know you can find us on Facebook, Google+, LinkedIn, Tumblr and Twitter, and now you can find us on Pinterest too.
For those who are unfamiliar with it, Pinterest is a pin board-style social media site that allows users to collect images on theme-based boards. Users can share their own images, or repin them from other boards. It's a neat and highly visual way of organizing information, and is really handy for design and visually-oriented planning.
As you can see, we're just getting started, and right now have only pinned a few of the latest articles and reviews from the site, but going forward I hope to see more from Pinterest occult community.
If you're on Pinterest already, or have just signed up, link to your profile in the comments and we'll follow back! Share some of your favourite boards with us.