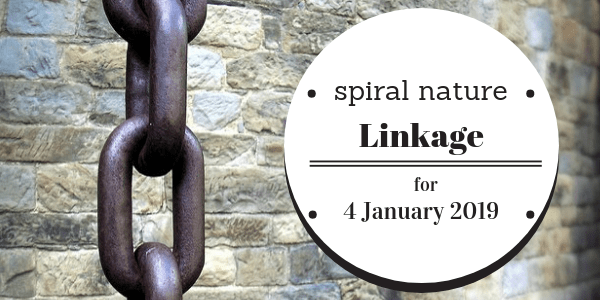 Occulture linkage
One witch's take on the Sabrina holiday special. What did you think? Also, it's been renewed for a second season.
You can watch Netflix's Siempre Bruja, a show about a time-travelling Afro-Colombian witch starting 1 February 2019.
Agents of Faith: Votive Objects in Time and Place is an exhibition at the Bard Graduate Center in New York City, and it runs from 14 September 2018 through to 6 January 2019, so you still have two days to see it!
An interview with Elizabeth Autumnalis regarding land spirits.
The Museum of Contemporary Art Tucson has an exhibition on presently titled: Blessed Be: Mysticism, Spirituality, and the Occult in Contemporary Art. It explores religion, ritual, cult mentality, and the human impulse to belong and participate.
Why do European cultures have Christmas monsters, when they are suspiciously absent from North American traditions?
Interested in vacationing in a Pagan resort in Poland?
Yeah, it'd be cool if the current US president stopped calling anything that might harm his already toileted reputation a "witch hunt," but we've got more important things to be concerned about, like the possibility of an impending nuclear war. Am I right?
The use of definite articles in this title has been a bit on edge. It's not the secret society that inspired contemporary occultism, but it's among them, sure.
Magick linkage
Notes on the Powers of the Sphinx, otherwise known as the Witch's Pyramid. For more, see "A Witch's Pyramid of Inclusivity" by Anie Savino, and "Powers of the Sphinx, Part I: To know" by Jarred Triskelion.
Magical uses for chamomile.
Frater Barrabbas Tiresius suggests a few places to begin your magical practice. Like… everywhere. Pretty much all the things. Pick one, and just get started.
Gavin Fox recommends six books for the new magician. See also "10+ books to a new magician" by Psyche, and "25 occultnik books reviewed and ranked from 2018."
Magical uses for amethyst.
What is a scatter sigil, and how do you make it go? See also "Sigil magick: Down and dirty" by Donyae Coles.
Rediscovering joy in magick.
Want to let go? Here's a simple rite of farewell.
Spirituality linkage
What makes a spiritual tradition truly authentic?
Yes, ancient religious traditions can allow for modern medicine.
On understanding trauma, from a Pagan perspective. See also "Trauma-informed meditation: Processing the past" by Chrysanthemum White Alder, "Pomegranates and trauma: Delving into the Underworld" by Xenia, and "Dancing with the Shadow: An introduction to shadow work" by Dallas Jennifer Cobb.
You can honour your ancestors without necessarily visiting their graves. See also "How an Arab witch honours and contacts his ancestors" by Bader Saab.
The Church of England offers baptism-style services to transgender people to celebrate their new identity, and that's so lovely. There must be a Pagan equivalent, right? Share int he comments, please!
, and that's so lovely. There must be a Pagan equivalent, right? Share int he comments, please!
Reviews linkage
Metaphysical Spiritual Philosophy reviewed.
A review of England's Witchcraft Trials.
witchbody reviewed. See also Psyche's review of the same book.
A review of Witches' Almanac Spring 2019: Animals: Friends and Familiars.
The Fraternitas Saturni reviewed.
A review of Set: The Outsider.
Holy Daimon reviewed.
A review of The Bibliotheca Valenciana.
Fortune Telling with Playing Cards reviewed.
Calls for submission
The Pomegranate: The International Journal of Pagan Studies has put out a call for academic articles on the ways that Traditionalism has influenced Pagan and occult subcultures. Payment: None. Deadline: 1 April 2019.
Bonus linkage
The Heroes is a comic book series by Keith Jim, a Navajo artist, and it sounds amazing.
Journalling is super good for you, and whatever kind of journal you keep, go for it. For more, see "Why you should keep a magical journal" by Michael Reese.