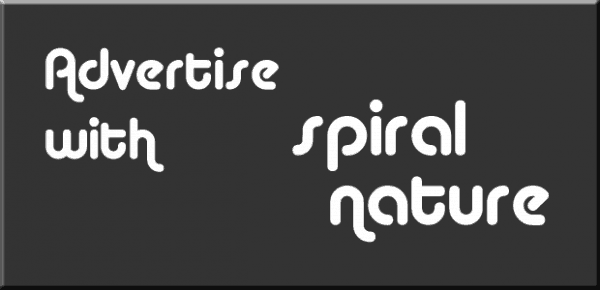 Now offering advertising
For the first time, Spiral Nature is please to announce we're rolling out advertising.
We've been around a long time. Spiral Nature officially went live on October 31st, 2000. That's like forever in Internet time.
We're well indexed on Google, with more than 600 essays, articles, interviews, and reviews. New content is added regularly, and we're constantly expanding.
Your ad will reach a wide variety of people across numerous platforms. If you're interested in advertising with us, you can find out more about our stats and rates here.
Our introductory ad rates are incredibly low, starting at $40 for a full month of ad time. This is the first time we've ever offered ads, so we're kind of testing the market.
If you're interested, or have any questions, please contact me.
We still have spots open for June and July.