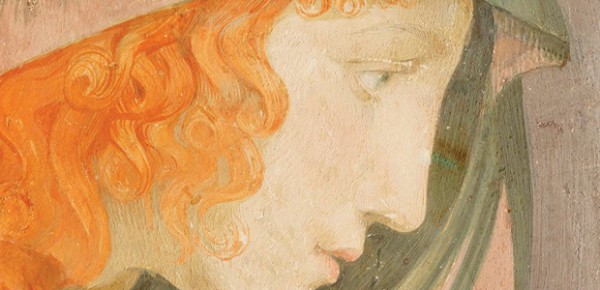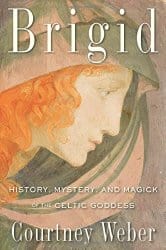 Brigid: History, Mystery and Magick of the Celtic Goddess, by Courtney Weber
Weiser Books, 9781578635672, 247 pp., 2015
Courtney Weber is a New York based writer and teacher, Wiccan priestess, and tarot adviser. As her time in college studying theatre came to a close, Weber found herself seeking the guidance of the goddess Brigid to aid her with her creative work. In a bout of writer's block, she prayed to Brigid for creative inspiration, and her appeals did not go unanswered. In return, Weber offered her dedication in the form of a book.
Brigid: History, Mystery, and Magick of the Celtic Goddess is as much a reflection of Weber's experience in coming to know Brigid as it is a guide book for the beginner devotee of the great Celtic goddess. The book has a bit of everything; historical information, the re-telling of myths, personal narratives, and practical meditations and rituals complete with detailed instructions that often include photographs. I came to the title with little interest in Celtic deities, but a great interest in the feminine divine, and curious as to why so many witches devote themselves to Brid. As Weber notes in the closing of her book, she questioned whether her devotional choice was sincere or merely trendy. As her book reveals, Brigid's complexity, depth, and reach as a goddess is responsible for her widespread worship.
Rooted in Pagan Celtic spirituality and Irish myth, Brigid has remained of reverence throughout time and across space; finding a place in Christianity as St. Brigid, in Vodun as the lwa Maman Brigitte, and in the hearts and minds of many a modern Pagan. Brigid is a tripartite goddess of the healing waters, of poetry and the arts, and of the fiery forge and anvil, but her influence and associations do not end here. If we think of Brigid as a great mother goddess of the earth who permeates all, then seeing Brigid as a goddess of the oak, of springtime, of animals, and as a warrior makes sense. While these might not be the go-to textbook associations, Weber gives us plenty of reasons for seeing these connections. For example, while the oak may not feature in Brigid's mythology and lore, her image is often surrounded by oak leafs and acorns in churches, and the well-known shrine of Brigid is kept at Kildare; a word which literally means "Church of the Oak."1
At times I found the historical details of Weber's writing a bit muddled, but I don't necessarily see this as a reflection of her narrative capabilities; Brigid's history is tangled and complex and as the opening line of the chapter on Brigid's origins declares, "Brigid's origin myths bring no peace to the logical mind."2 Weber does her very best to pull these details apart, place them in context, and make things clear. For example, she does an excellent job on elaborating upon the history of the Druidic bards in order to explain Brigid's connections to poetry and craftsmanship. The information she provides is just enough for a more experienced reader to find out something new about a familiar topic, but not so much that a novice would find themselves overwhelmed with historical details. Even when giving interpretations that might seem like a stretch to some more — such as her association of Brigid with the oak tree –she gives us enough evidence to be compelled to see the goddess in this light.
What really makes Weber's project great are her personal reflections upon her own travels and lessons with the goddess. Her research has included trips to the devotional sites of Brigid in Ireland; to New Orleans where she serendipitously stumbles upon a statue of Brigid for her altar; and her life as a New Yorker, picking up trash along to waterfront as an offering to the lady of the healing waters. Weber's character shines through the book and shows us just how deeply her ties to Brigid have run.
While I've yet to use any of Weber's spells or rituals, I'll be glad to keep the book on my shelf for when the time is right. I haven't become a devotee of Brigid, but Weber's book definitely has me thinking about the goddess — whatever you may call her — in a new way.
p. 106 [↩]
p. 23 [↩]