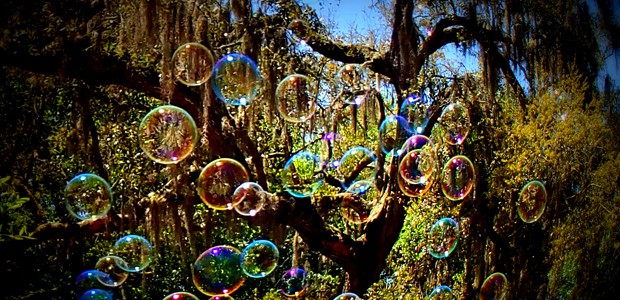 Magick is the Science and Art of causing Change to occur in conformity with Will. — Aleister Crowley
Magick is the art of causing changes in consciousness in conformity with the Will "– Dion Fortune
We will confine ourselves to an extension of a well-known definition by Aleister Crowley and state that, "Magic is the Science and Art of causing Change, on a material as well as a spiritual level, to occur in conformity with Will by altered states of consciousness. — Frater U.: D.:, Secrets of Western Sex Magic
A magical act may be defined as causing reality to conform to will. — Phil Hine, "Undoing Yourself with Chaos Magic," Rebels and Devils
Magick is just the art of changing the focus of consciousness at will. — Robert Anton Wilson, The Earth Will Shake
Sorcery: the systematic cultivation of enhanced consciousness or non-ordinary awareness & its deployment in the world of deeds & objects to bring about desired results. — Hakim Bey, T.A.Z.
Real magick is not merely an assortment of skills and techniques. It's more like an open minded attitude, a blend of interest and dedication, which allows each honest mage to observe, to learn, to adapt, and to invent unique ways of changing identity and reality from within. — Jan Fries, Visual Magick
Magic is a set of techniques and approaches which can be used to extend the limits of Achievable Reality. Our sense of Achievable Reality is the limitations which we believe bind us into a narrow range of actions and successes – what we believe to be possible for us at any one time. In this context, the purpose of magic is to simultaneously explore those boundaries and attempt to push them back – to widen the 'sphere' of possible action. — Phil Hine, Condensed Chaos
Magic is the Highest, most Absolute, and most Divine Knowledge of Natural Philosophy, advanced in its works and wonderful operations by a right understanding of the inward and occult virtue of things; so that true Agents being applied to proper Patients, strange and admirable effects will thereby be produced. Whence magicians are profound and diligent searchers into Nature; they, because of their skill, know how to anticipate an effect, the which to the vulgar shall seem to be a miracle. — The Goetia of the Lemegeton of King Solomon.
Courage is the criterion of belief. To back one horse and fancy another means willing one thing and believing another. Magic (faith) is simply a means of unifying Desire and Belief. The subconscious mind is employed to create your belief and unite it to a real desire. — Austin Osman Spare, Two Tracts on Cartomancy
Causing change by directing energy with one's will. — Kerr Cuhulain, Full Contact Magick
Everything works by magick; science represents a small domain of magick where coincidences have a relatively high probability of occurrence. Half of the skills in magick consist of identifying probabilities worth enhancing… Magick will not free itself from occultism until we have strangled the last astrologer with the guts of the last spiritual master. — Peter Carroll, PsyberMagick: Advanced Ideas in Chaos Magick
Magic is not necromanteia – a raising of dead material substances endowed with an imagined life – but a psychological branch of science, dealing with the sympathetic effects of stones, drugs, herbs, and living substances upon the imaginative and reflective faculties – and leading to ever new glimpses of the world of wonders around us, ranking it in due order of phenomena and illustrating the beneficence of The Great Architect of the Universe. — Kenneth R. H. Mackenzie
The change in situations or events in accordance with one's will, which would, using normally accepted methods, be unchangeable. — Anton Szandor LaVey, The Satanic Bible
Magic is the socially unauthorized use of the will and imagination to partake in the powers of the universe. — S. Jason Black & Christopher S. Hyatt, Pacts With the Devil: A Chronicle of Sex, Blasphemy and Liberation
The true practice of magic depends on the legitimacy of the individual human will. The magician wills something to occur which under ordinary circumstances would not occur, and thereby demonstrates the reality of his or her own individuality. Magicians make the world dance according to their tunes, religionists seek to find the tune of the world and have it teach them how to dance. — Crystal Dawn and Stephen Flowers, Carnal Alchemy
Unless a man be born a magician, and God have destined him even from his birth to the work, so that spirits do willingly come of their own accord – which doth happen to few – a man must use only of those things herein set down, or written in our other books of occult philosophy, as means to fix the mind upon the work to be done; for it is in the power of the mind itself that spirits do come and go, and magical works are done, and all things in nature are but as uses to induce the will to rest upon the point desired. — Cornelius Agrippa
Magick is the art of belief. — ludrikos muttleyos, on chaoskaos
I honestly can't conceive of why anyone would want to 'make' magick into 'anything' […] [d]on't attempt to put it into static terms. Use it an mutate it. At least I see people debating it, which assures me that the idea itself isn't losing all of it's transient nature. Part of the divine mystique that shrouds the essence of magick is the fact that it is unexplainable and undefinable – magick transcends reason, duh. Reason and time […] magick transcends LOGIC. (Discordianism, anyone? Fnord.) Logic, is also a workable paradigm, but not a necessity to understanding or comprehending a concept. There are plenty of things in life not worth explaining in words. There are plenty of ideas one can procure to realise through self-discovery and learning that no one can represent effectively with words – non-verbal uinderstanding. 'Intuition' and 'gut' comes to mind as being one of those things. Yes, apparently idiots -are- still trying to make magick into a science — but idiots are also trying to confine it as an 'art' as well. — triskele, on the zee-list
Magic is the most useful too for bending the odds to our favour in an given circumstance, but does not go beyond the scope of being a tool concurrently aiding your mundane efforts. — Joshua Wetzel, The Paradigmal Pirate: Liber Lll And Liber Ventum
Magick is the practice of imposing one's will upon reality in order to create change. The changes created by magick can take place in the outside world, but the most potent changes occur inside the self – changing attitudes, expanding abilities, pushing accepted limits – all through the exercise of willpower. — Michelle Belanger, Psychic Dreamwalking: Explorations at the Edge of Self
Magick…may be defined as the process of projecting psychic energy into physical reality where it can then take shape as a spirit. The higher spirits, such as angels, derive from superconsciousness, the oversoul in which the mind exists as a part, whereas the lower spirits, such as demons, derive from subconsciousness, the repressed fears and traumatic experiences of the practitioner. — Frater W.I.T., Enochian Initiation: A Thelemite's Magical Journey into the Ultimate Transcendence
Magic is a psychological art form not a belief system (unless, of course you consider the concept of 'cause and effect' to be a belief system). — Lon Milo DuQuette, The Key to Solomon's Key
[R]eal magic is attuning your spirit and intention with the holon of the universe by gaining a deeper awareness of its parts. — Clea Danaan, Sacred Land
Magic is a set of techniques (skills which you can develop) which allow you to create a change in the world around you and yourself by means that are not understood by scientists, religionists, or psychologists. — Nicholas Graham, The Four Powers
Magick may be described as a system of communication, a language used exclusively between the conscious (the logical mind) and the subconscious (the thinking mind). During the dialogue, the magician's objective is to use his logical mind to convince the thinking mind to reveal a method by which to directly access the superconsciousness, the higher mind…the Holy Guardian Angel. — Gerald del Campo, The Heretic's Guide to Thelema
Magick provides the tools to accomplish two things: First is to "know thyself" — to use techniques like journaling, meditation, ritual, and invocation to identify your personal strengths and successes – and thereby discover your true Will. The second is to use the same tools to accomplish your Will. — Richard Kaczynski, The Weiser Concise Guide to Aleister Crowley
Magic is a science that differs from the so-called positive sciences due to the psychic and spiritual factors, which it implies just as well for the object as for the subject of the operative act. Magic is never either white or black; but it can be benefic or malefic, according to the purpose for which one makes use of it. Magic is a weapon, and like all weapons, one can make use of It for the good or ill of oneself or another – but because it is powerful, it is obviously dangerous in unskillful hands. — Maria de Naglowska, in the Preface to Paschal Beverly Randolph's Magia Sexualis
My definition of magic is that it's a ritual or meditation that enables individuals to move along their spiritual path towards God. It's the goal of all humans to find God and to be present with him. Magic is a gradual process and a development of one's spiritual nature to become attuned to God. This movement toward God will continue to build in strength until the goal of reaching cosmic consciousness and oneness with God is finally attained in its fullest expression. — John DeSalvo, The Lost Art of Enochian Magic