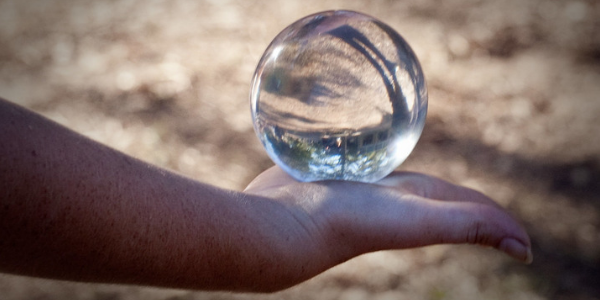 In association with Alissa Monroe.
Unfortunately, the Internet is an easy place to scam people. This extends to the realm of psychic services in the form of suspicious websites and fake psychics.
With an overwhelming number of psychic sites, it is easy to be lost in the options and to make the wrong choice.
To avoid the frustration of a scam, here are a few methods to find an authentic psychic.
Reputation Matters
If the psychic services are supported by a well-known organization or company that has a solid technology base and accessible customer service representatives, it is off to a solid start. It should also be developed in a country that monitors fraud. If it is none of these things are in place, and you find it hard to get in touch with a real customer service representative, then you have already found a few red flags.
The website itself can be an indicator of the reputable nature of the services. What type of advice does the site offer? Are there filters indicating the types of reading and methods? Are there psychic bios, reviews, or rankings? The more detail and organization the site offers, the higher the chances are you have found a site worth using.
Spot the Fakes
After finding a decent website, you also need to select a psychic. In order to determine if the reading will be worthwhile, you need to look at the details. How much information is available on the psychic's profile? Does it sound too general or too good to be true? What type of psychic training have they had? Do they use a real picture or a filler image, like an avatar? A true psychic won't be afraid to use their real photo.
Language matters here. Are the promises too good to be true? A real psychic will admit they are not 100% accurate all the time. After all, we know human decisions and astrological intervention can change outcomes. Exaggeration is never a good sign.
The Ratings Are in
A reputable site will offer reviews and ratings. These should be unedited, allowing you to see both the good and the bad. Take time to read the reviews and assess the rating. People will generally let you know if the psychic was honest and helpful. You can also take a look at Psychics4today.com for recommendations on the best psychic networks.
Again, exaggeration is not a good sign. At the same time, keep in mind that clients are more likely to exaggerate. People are more likely to put up a bad review than they are a good one, meaning you won't see all the positive feedback and experiences that clients may have received.
The person leaving an over-the-top bad review may actually have had a wonderful reading and received a lot of good information. It is worth it to be on the lookout for bad reviews as well as bad psychics. Unedited reviews with strong adjectives are a good sign.
It's All in the Language
A fake psychic is well-versed in detecting the slightest tell-tale signs in communication to lead the reading. To avoid this, there are a few things you can do and look for in a reading.
One option is to simply choose an anonymous chat. This means the psychic does not see or hear you. Instead, they are speaking without knowing anything about you. This prevents them from making assumptions based on speech, action, looks, and more. The reading would come down to intuition and psychic skills.
Another option is to use chat transcripts to assess your psychic's ability. You can go back later and look over what was said. A fake psychic is not likely to encourage this option due to the anonymity and the transcripts.
A face-to-face reading requires a little more preparation. For one thing, wearing plain clothing can hide clues about your socioeconomic status. Try not to be too talkative, especially before the reading starts. If the psychic is asking you too many questions, you will be giving clues for your reading. Remember, you have come to them because of your questions, not the other way around.
A Few More Things
While the above is certainly a starting point to ensuring an authentic reading, here are a few more tips for that search.
Look up length of service. This is in terms of the number of years they have been a psychic since they are unlikely to have been successful for long if they are a scam artist.
Do not negotiate. An experienced psychic will probably charge more money, since they have fine-tuned their services. If they are too willing to negotiate prices, it's probably because they are only in it for the money.
Do ask for free minutes. Ask this is if a psychic is new to you. Many sites will offer this for free. This is a chance to talk with the reader with no commitment and to make a quick assessment. Take a moment to get to know them before committing to a paid reading.
Talk to customer service. You can always simply ask for a recommendation. Let the customer service representative know the type of reading you seek, your topics of interest, and other factors. They should be able to make a solid recommendation.
Follow Your Instincts
As a final note, remember to follow your instincts. Just as a psychic relies on intuition and skill, so must you. If you have a "gut feeling" that something is not quite right, listen to that feeling.
Image credit: Ed Schipul